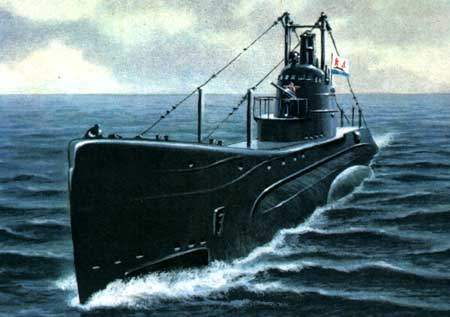 The message of the Soviet information Bureau was, as usual, short: "" N " the submarine of the Northern fleet under the command of Lieutenant Stolbov entered in the fascist of the harbour and attacked the transport with a displacement of 6 tonnes. Torpedoman Melnikov two torpedoes blew up the enemy ship. The submarine returned safely to their base". This is the first military success of the Northern fleet in the great Patriotic war fell to the lot of crew of the submarine U-402, which is 14 July 1941, entered Porsangerfjord and destroyed the transport ship of the enemy. The first step was made. But the "four second" had many difficult hikes, and each demanded that the crew maximum impact spiritual and physical strength, bravery, courage and resourcefulness.
The winter of 1942 was the outcome. But only on the calendar: it was a cold winter, the sea is continually stormy. And then flew heavy snow charges.
"Four second" under the command of captain-Lieutenant Nikolay Stolbov for several days now plied the Barents sea on the likely routes of enemy transports.
The storm grew worse and worse. "Pike" was tossed from side to side so that the pointer of the inclinometer went on a scale from lock to lock. People on the bridge were exhausted. Seeing that the usual time between changes of watch – four hours – in this situation they wouldn't stand, Pillars were ordered to be replaced every two hours. Wet, stiff from the cold tail-the signalman and officer of the watch fell inside the boat and, after sitting a couple of hours in an electric warmer was again up to the bridge to change companions.