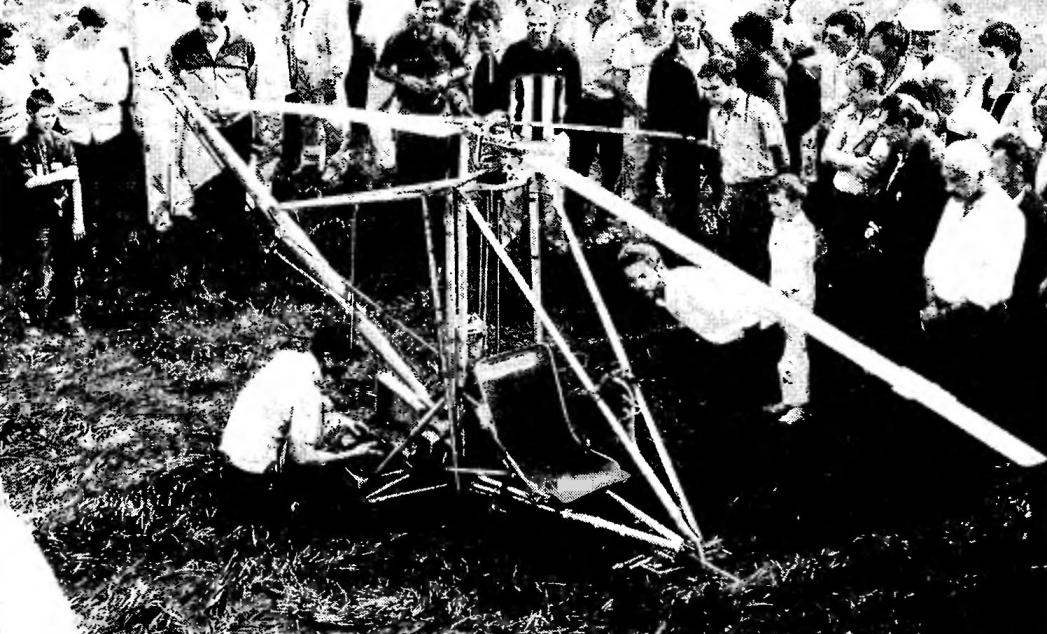 Dear fans of aviation! This article may be useful for the development and construction of a light helicopter. Offer – to rotary-wing aircraft (AV-1) is the fruit of a long fascination with aviation, the result of persistent and laborious work for five years, of which two years was spent on construction and the rest for testing, debugging, development piloting, repair, upgrades.
The design meets several important requirements of aircraft in use for fans of: the possibility of storage in a small room; transportation to the place of flights — passenger car, motorcycle and even by hand; Assembly for 18-20 minutes, one person (this uses only two wrenches).
Very reliably solved the problem of security in case of failure of engine and transmission in flight. The design of the main rotor (HB) and control system has features which "are forgiven" such error control, as stageline rotor and overload. Of course, the structure of the helicopter is significantly influenced by the straitened circumstances in which it was made, as well as difficulties with materials and equipment, therefore, it is clear that the car is far from perfect. But I'm happy with it.