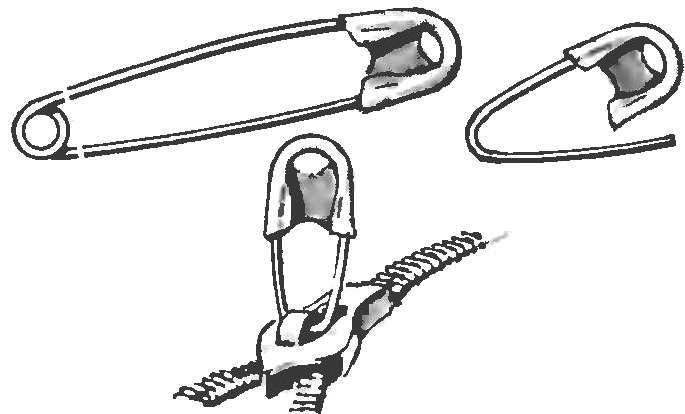 The failure of lightning — business as usual. The way out, as a rule, one — clasp vyarawalla, and in its place sewn new. But sometimes it's a shame to throw lightning, which broke a leash, and the "mechanism" is fully operational.
In this case, will help the makeshift leash — you will need a large safety pin. Need to cut off from her part, as shown, to bend and to fix on the engine zip. That's all.
Recommend to read
ARC IS NOT A HINDRANCE
From the usual construction of the jig saw and hacksaw with tubular curved handle, the blade clamped so that the propyl is limited by the depth of the arc of the holder. However, if the...
TWO-HANDED BARREL…
To lift and move manually to a large barrel and it is not easy and inconvenient: not to hold on. Meanwhile, equip it with a pair of convenient handles very easy. Do in the side wall at...