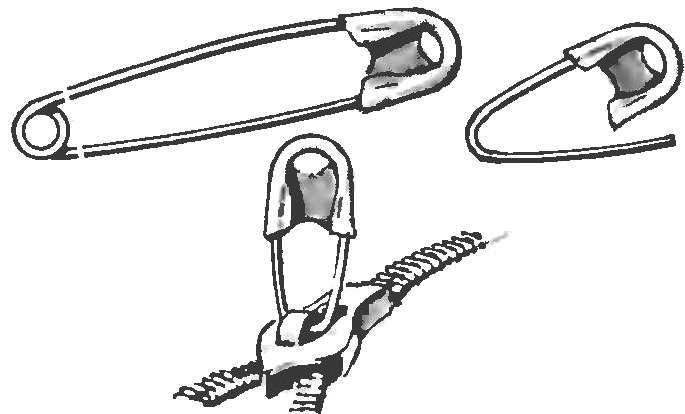 The failure of lightning — business as usual. The way out, as a rule, one — clasp vyarawalla, and in its place sewn new. But sometimes it's a shame to throw lightning, which broke a leash, and the "mechanism" is fully operational.
In this case, will help the makeshift leash — you will need a large safety pin. Need to cut off from her part, as shown, to bend and to fix on the engine zip. That's all.
Recommend to read
MODELIST-KONSTRUKTOR 1976-04
CONTENTS: Decisions of the XXV Congress of the CPSU in life!: A. Prokhorov. A solid Foundation of progress (1). ENEA - school innovation: Drying... magnet (3); V. Tambovtsev. Build...
"FLYING WING" IN THE CONTAINER
In 1966, the Commission on space models of the International aeronautical Federation (FAI) has developed a code of sport in which raketoplana divided into four classes and assigned a...