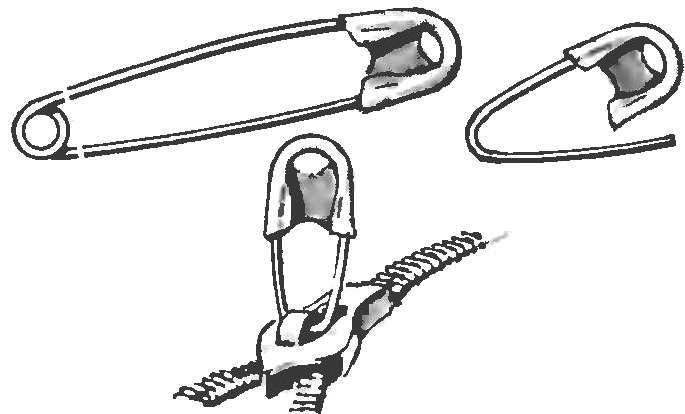 The failure of lightning — business as usual. The way out, as a rule, one — clasp vyarawalla, and in its place sewn new. But sometimes it's a shame to throw lightning, which broke a leash, and the "mechanism" is fully operational.
In this case, will help the makeshift leash — you will need a large safety pin. Need to cut off from her part, as shown, to bend and to fix on the engine zip. That's all.
Recommend to read
BOX BACKLIT
To sort the slides of a copy of a small drawing, figure will help this simple lamp. For its production will need a cardboard box of suitable size, a sheet of plywood, a screen of frosted...
THE ENGINE AS A COMPRESSOR
Every driver or owner of the motorcycle with two-cylinder engine can turn the vehicle in... the compressor. It is only necessary to produce the simplest device, shown in the figure. It...