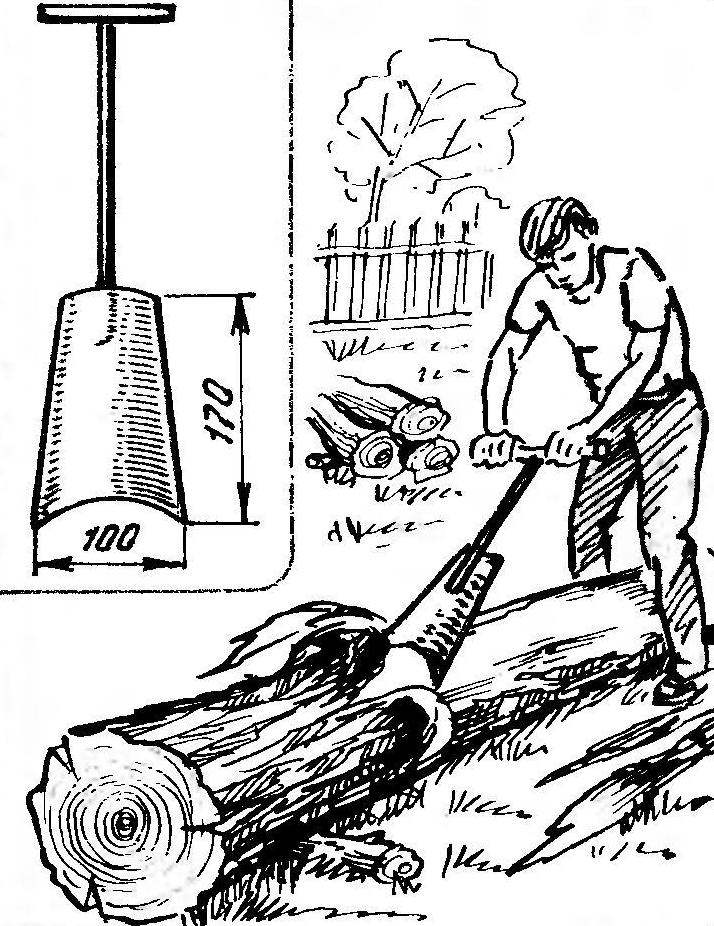 For oshkurivanija spiesartoon logs often use an ordinary shovel. But for such work it is too easy, lookalive from the trunk, besides removes narrow as straps, strips of bark. Much easier and more productive if the bottom of the bayonet to cut a Crescent and sharpen the working edge. Now, cut the knots with an axe, this shovel is easy to remove, and the bark.
A. KNYAZEV, G. Ustinov, Udmurtia
Recommend to read
PUMP THE "FROG"
The farmer is often necessary to pour different liquids (fuel, water, and more) from large vessels. Alone to do not. I propose a simple device that allows you to empty any container...
THE FILTER IS GOOD, BUT THE HOOD BETTER!
Cooking, usually accompanied by a aerosol air pollution in the kitchen and throughout the apartment. In this form fat particles, soot, soot, etc., which are deposited on the ceiling,...