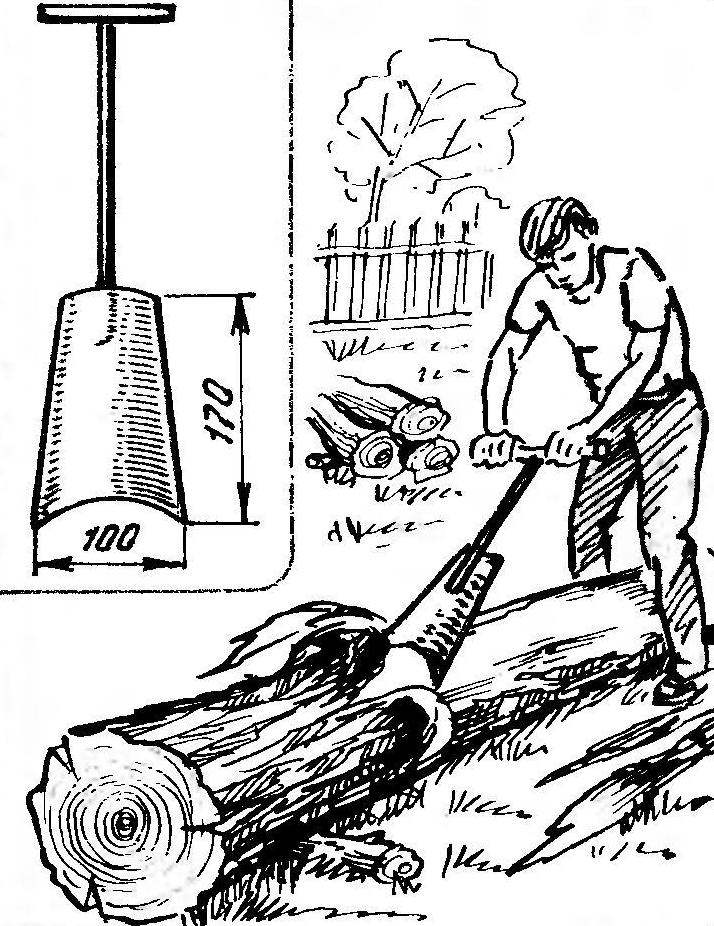 For oshkurivanija spiesartoon logs often use an ordinary shovel. But for such work it is too easy, lookalive from the trunk, besides removes narrow as straps, strips of bark. Much easier and more productive if the bottom of the bayonet to cut a Crescent and sharpen the working edge. Now, cut the knots with an axe, this shovel is easy to remove, and the bark.
A. KNYAZEV, G. Ustinov, Udmurtia
Recommend to read
FRIEND FRAME
Learn? No, not the one who is smiling in the photograph, and the frame in which the picture is inserted? That's right: this is the original application details from the old key switches....
TUBE TO THE BOTTOM!
It is easy to squeeze the toothpaste or cream from a tube full. But the thinner he gets, the harder it is to extract content from it. A simple knob, reminiscent of the key for the...