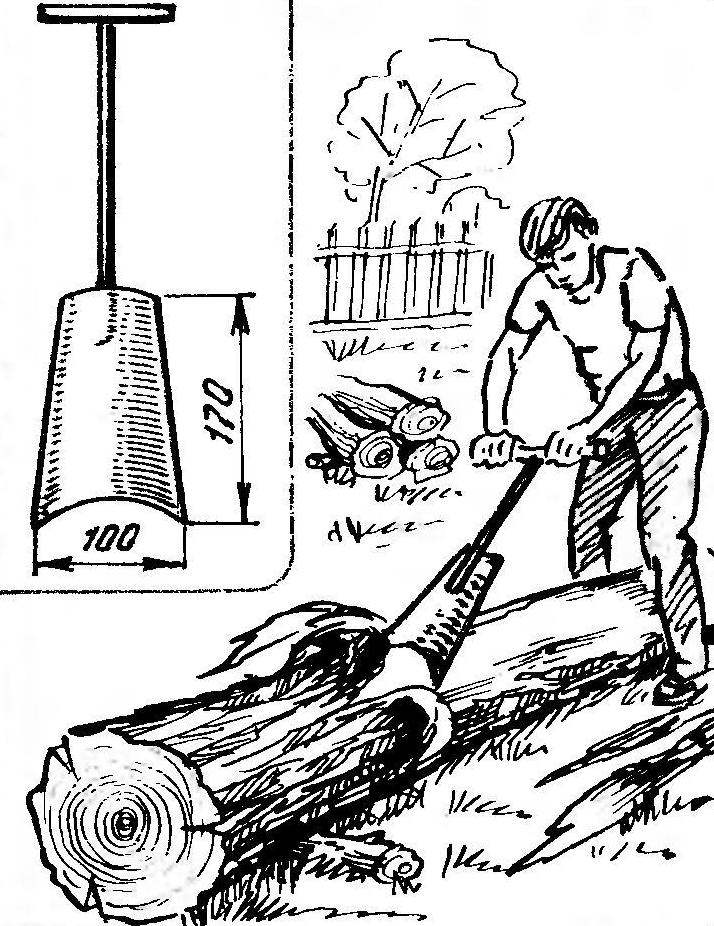 For oshkurivanija spiesartoon logs often use an ordinary shovel. But for such work it is too easy, lookalive from the trunk, besides removes narrow as straps, strips of bark. Much easier and more productive if the bottom of the bayonet to cut a Crescent and sharpen the working edge. Now, cut the knots with an axe, this shovel is easy to remove, and the bark.
A. KNYAZEV, G. Ustinov, Udmurtia
Recommend to read
BALL PUNCH
When working with imitation leather or thin skin, which are often used for the models or devices, there is a need in the holes of small diameters. In these cases, rescue of a homemade...
MERKAVA from ISRAEL
According to the program of development of the armed forces of Israel military industry of the country by 1989 was able to create actually a new Merkava tank (Мегкаvа) MK.Z. The Lebanese...