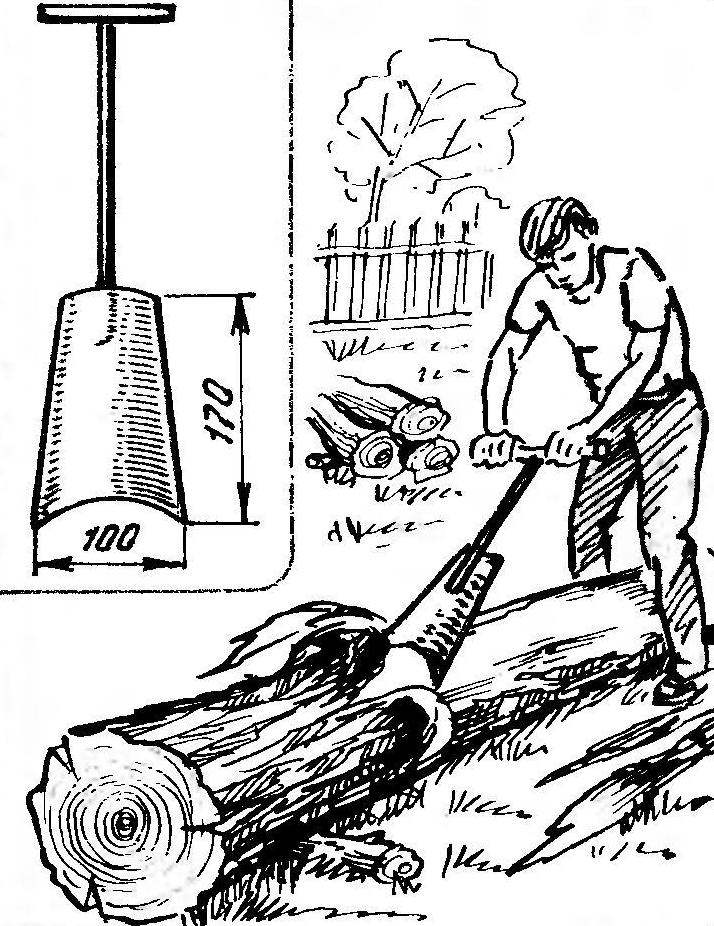 For oshkurivanija spiesartoon logs often use an ordinary shovel. But for such work it is too easy, lookalive from the trunk, besides removes narrow as straps, strips of bark. Much easier and more productive if the bottom of the bayonet to cut a Crescent and sharpen the working edge. Now, cut the knots with an axe, this shovel is easy to remove, and the bark.
A. KNYAZEV, G. Ustinov, Udmurtia
Recommend to read
THE SUV ON THE AIRWAVES
RC model car-road type buggies are increasingly present in the pages of specialized magazines for modelers and for good reason. The popularity of radio-buggy is growing steadily;...
EMERGING OUT OF THE PICTURE
the Table is a working Board which can be raised and fixed on the wall very comfortable. This is usually done by one of the ends of the tabletop is attached to a wall bar on the hinges...