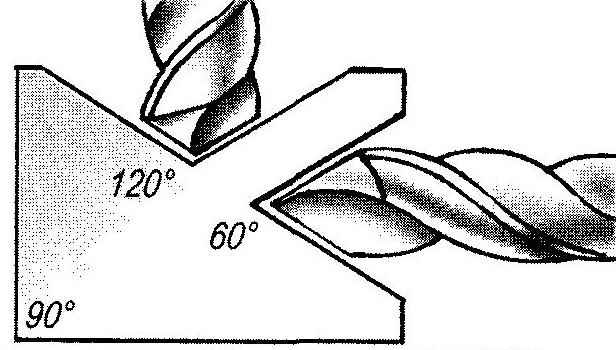 Depending on the processed material from each drill must be properly sharpened. To verify the correct angle will help a specially prepared square plate of copper or aluminium with a thickness of 1 mm.
To become operational protractor enough to cut it cut, as shown in the picture: a large cutout at an angle of 120 degrees, the other half is 60 degrees and the surviving corner of a square is 90.
Recommend to read
A TRACTOR WITH A HINGE
A mini-tractor, which will be the story for the third modification of my DIY construction, originally designed as walk-behind and built by me in 1985. It was the car with the power unit...
BEAT… WELL
Not yet available in all villages and towns there is a water supply and country and garden plots, it is often not at all — water should be taken from the wells. As a rule, mine waters,...