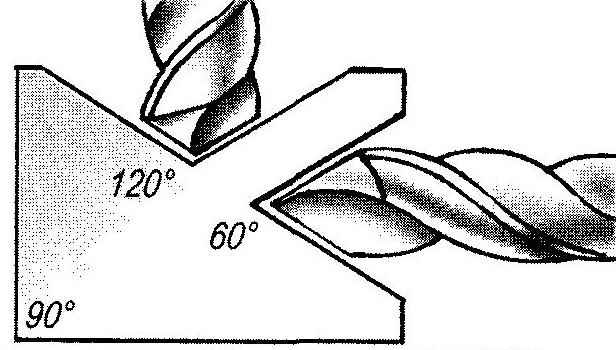 Depending on the processed material from each drill must be properly sharpened. To verify the correct angle will help a specially prepared square plate of copper or aluminium with a thickness of 1 mm.
To become operational protractor enough to cut it cut, as shown in the picture: a large cutout at an angle of 120 degrees, the other half is 60 degrees and the surviving corner of a square is 90.
Recommend to read
THE SHIPS OF THE EAST "DRAGONS"
Early 80-ies of XX century coincided with major changes in the geopolitical situation in the world, especially in the far East. Such "invisible" in the past, countries like South Korea,...
"FAST" FUNNEL
When you need something to filter through the fabric that is attached to a funnel, the process is often delayed due to the fact that, when wet, the fabric sticks to the walls of the...