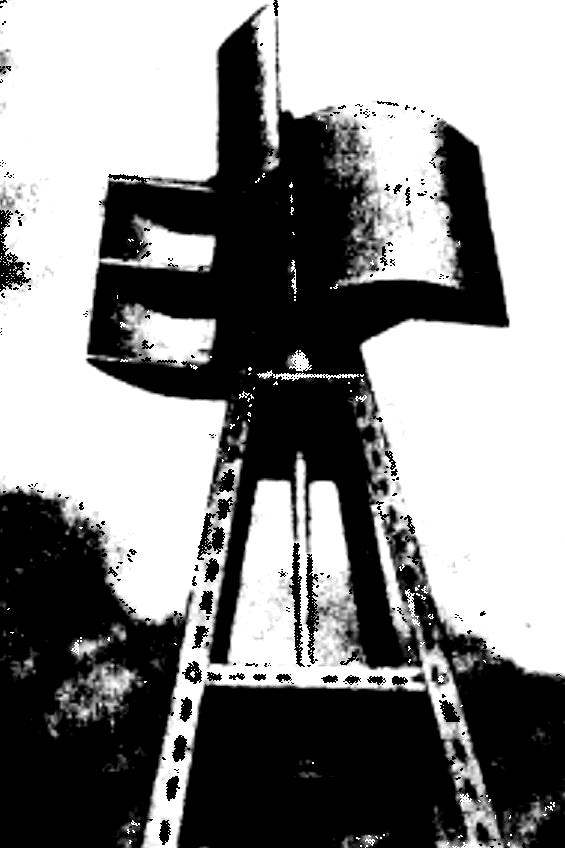 The editors constantly receive letters asking to tell about wind engines. In this publication we offer to your attention the device, published in the journal "Earmaster".
This design has a high adaptability, no missing parts and minimal need for machining parts. To undoubted advantages should carry the original solution of automatic installation of the rotor blades depending on wind speed. The engine can be used to drive a generator or pump. When the wind speed up to 30 km/h its capacity will be about 700 watts.
The rotor blades of a wind turbine made from two-millimeter plywood or sheet metal thickness 0.5—0.8 mm on a wooden or metal frame.