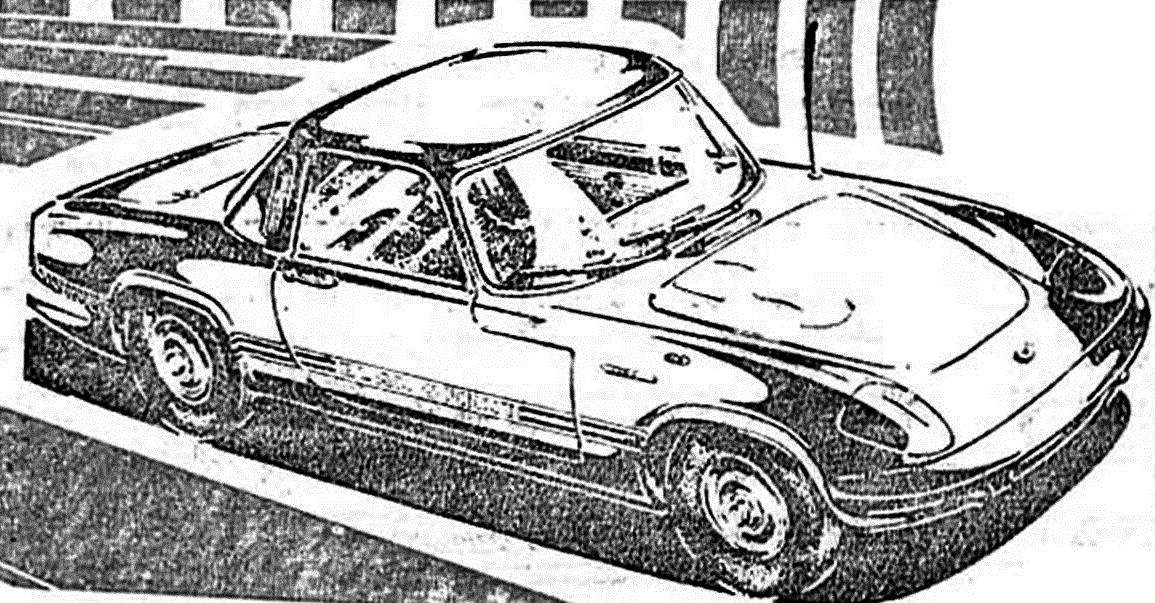 "All further race pointless… Too unequal forces!" No, dear reader, it's not about sports. It is sad the thoughts that must have visited any is not too eminent athlete, trying to somehow keep up with the development of technology in the classes of RC racing action. No doubt, improvement of micro cars, new findings and new design ideas have transformed modern "shells" in the samples extremely complicated and most interesting decisions in sports modeling. But as attractive as such technical progress he, unfortunately, has its downside… And, having, may be much more important than continually improving the results of races, — a sharp decline in the availability radioklass. Will not talk about the problems of domestic equipment and supply good motors.
Until recently it seemed that in the end, if you are an enthusiast-a fanatic, you can spend a lot of effort, energy and money on making homemade samples. Not strong enough one to get the same as you: by working together, something will happen.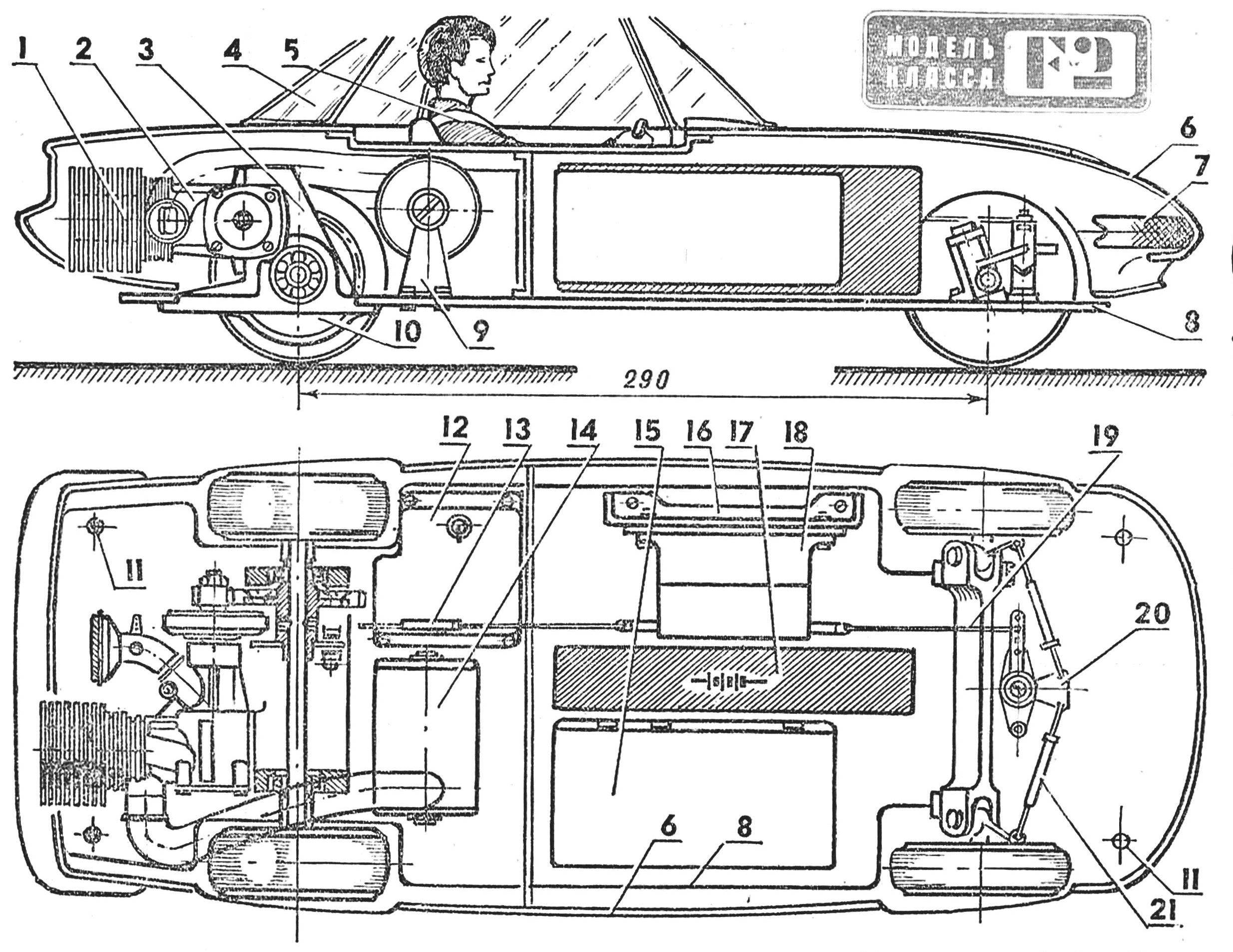 RC car:
1 — engine, 2 — additional finned cooling head, 3 — motor, 4 — glazed upper part of the body, 5 — simulation driver, 6 — exterior, 7 — joint tape glass cloth half vyklicky body, 8 — plate frame, 9 — bracket, muffler, 10 — casing the spur gear reducer, 11 — strut mounts, body on
frame, 12 — fuel tank 13 — compressible element thrust brakes (radiolaboratory engine provides the same thrust), 14 — silencer 15 — receiver equipment radio control 16 — single bracket servo, 17 power equipment, 18 — vehicles equipment (one above the other), 19 — pull steering, 20 — breaker machine, 21 — thunder adjustment of the front wheels and control. The system model and depreciation is not.
However, the latest achievements of industrial self-similar equipment do not leave hopes even thinking about trying to keep up with them. Four-wheel drive micromachines with incomprehensibly complex kinematics, transmissions, engines with a capacity of almost two horsepower, the suspension is of such complexity that even some good photos not to understand what elements it was formed and how it works… And most of the parts molded from durable plastics. I agree, in the industrial production of these "toys" very much valid. Especially the casting technology of plastics in this sector have unlimited possibilities as complexity of individual parts, and assemblies in General, and even at a low cost in mass production. Well, what about those who are not able to get such a "machine"?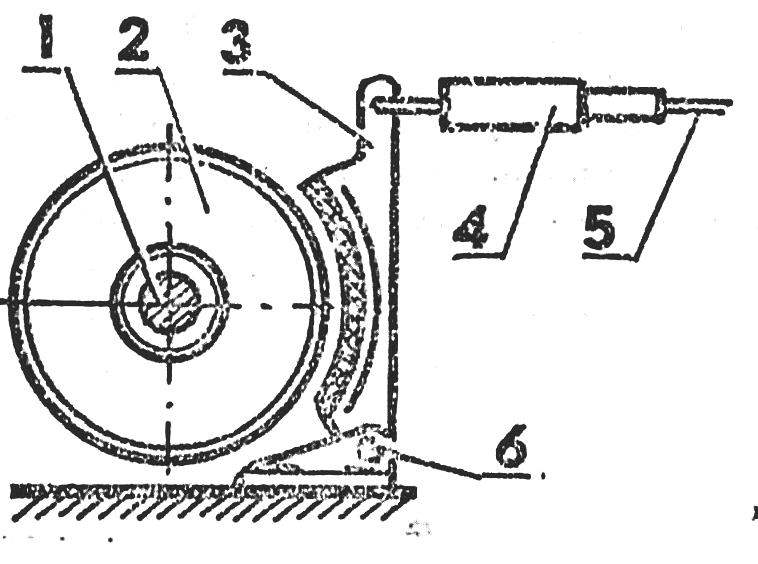 Simplified brake:
1 — the axis of the rear wheels. 2 — brake drum, 3 — Shoe, 4 — compressible element of traction. 5 — pull from the machine, 6 — mount bracket Shoe.
Yes, such thoughts are familiar to most trying to do RC. But… do not despair! Indeed, it is a hopeless situation does not happen. Let's try, maybe you will be able to come up with something?