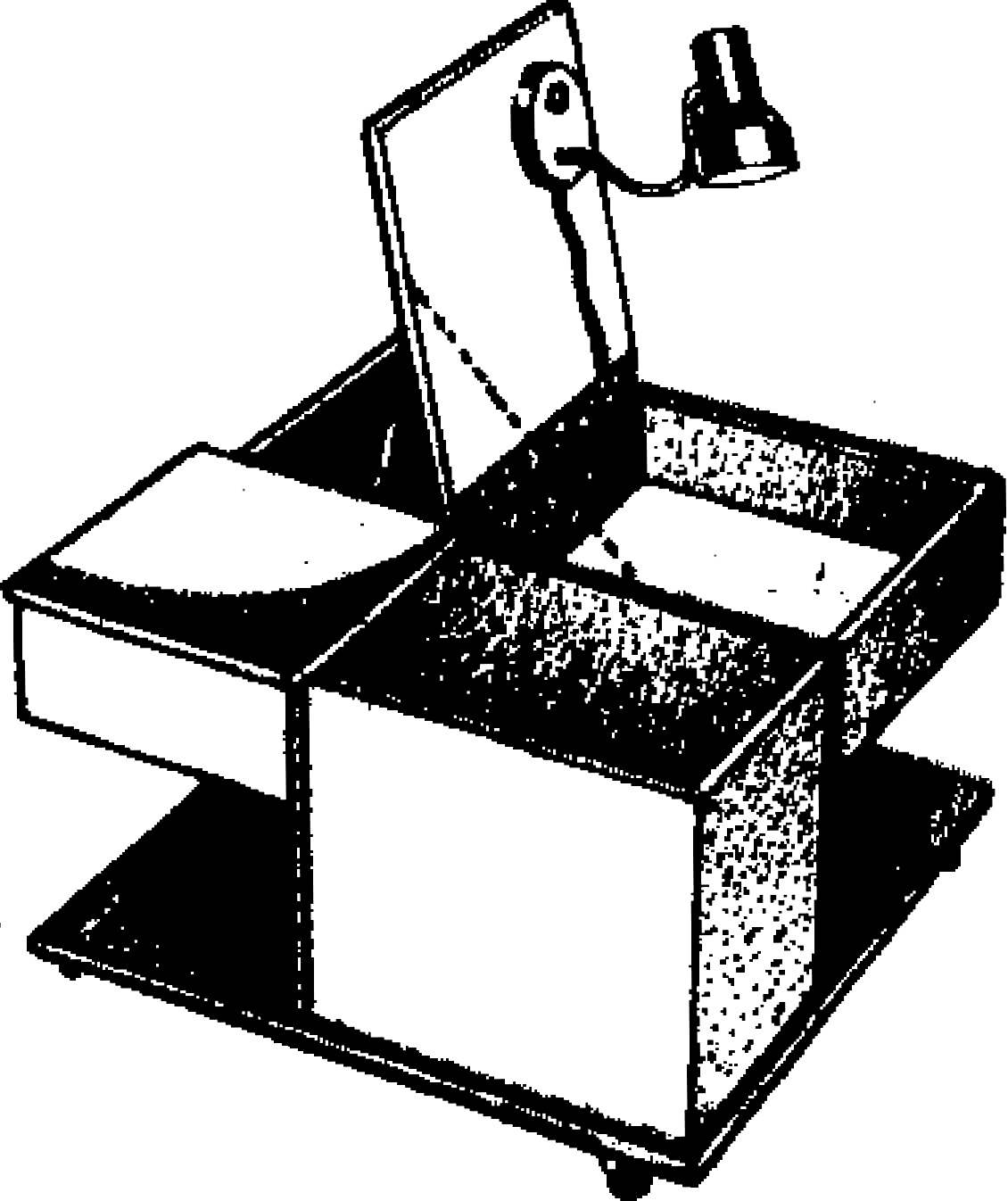 A distinctive feature of modern furniture is its versatility and versatility. All these requirements are, unfortunately, still very few common, but very popular abroad mobile cabinets. Look at the drawings and pictures: these "boxes on wheels" if necessary, can be coffee table or the workshop, the kitchen Cabinet or work space for sewing, bar or children's games room.
We offer you a choice of several different variants of such structures, published in the German magazine "Praktik" and Hungarian "Earmaster".
Repeating this construction on any home master: so it is simple. But, despite the simplicity, the versatility of this Cabinet allows using it for various purposes.
The main "building" material – plywood, thickness 12 mm. From it, cut the top and bottom cover and wall boxes. Thinner plywood, thickness 5…6 mm is used for the manufacture of shelves. Their number depends on the location and purpose of the use tables. For example, if the addition to the Desk of the pupil or student, it will be possible to make some shelves for stationery in one of the side drawers, and the other to provide a place for notebooks and books. The Central part of the tables, separated by shelf height, two compartment, can serve as a repository for textbooks or other literature.