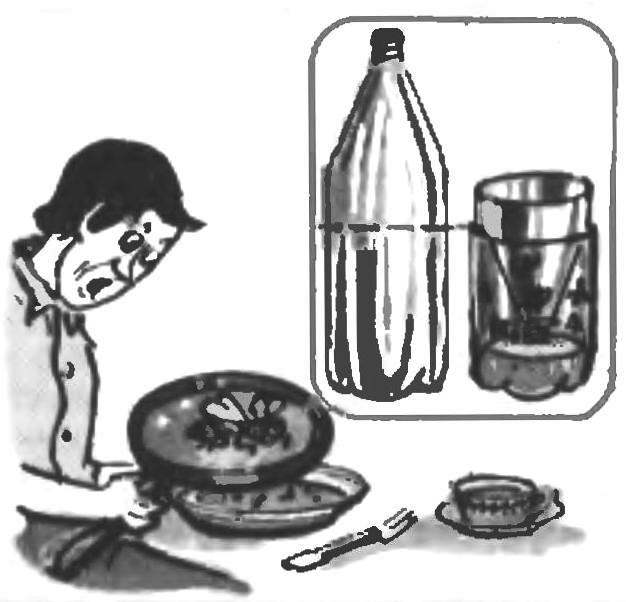 No, not the bird and the trap is impromptu from large plastic bottles of soft drink. The bottle must be cut in half and the upper part of the insert inside the bottom so that it went tight, but the neck did not reach the bottom is to pour inside a little bait — broth or sweetened water — trap is ready.
Recommend to read
"TUESOK" FOR FIVE MINUTES
Collect fruits in a basket or basket, of course, convenient, But what if only a cardboard box or a box made of thin material plates? The output tells the picture. Steel wire lignite grip...
HANGER BIKE
Indeed, the problem of storage in the apartment forever preventing bike will be able to decide if you pin at the top of the corridor wall a kind of hanger for him. Hanger consists of...