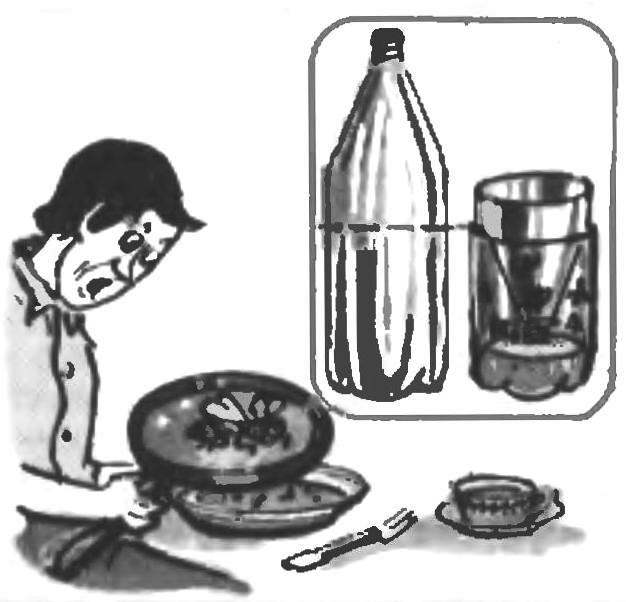 No, not the bird and the trap is impromptu from large plastic bottles of soft drink. The bottle must be cut in half and the upper part of the insert inside the bottom so that it went tight, but the neck did not reach the bottom is to pour inside a little bait — broth or sweetened water — trap is ready.
Recommend to read
WITHOUT A FUNNEL
Now in use many soft plastic bottles, cups, jars. To all the other advantages of such packaging is the fact that with its help. you can drink fluids in narrow vessels even without...
UNSINKABLE FLOAT
Often hollow plastic float in the toilet tank, prohodivshiy, fills with water and stops functioning. But do not rush to replace it with a new one. Remove the float from the lever, cut...