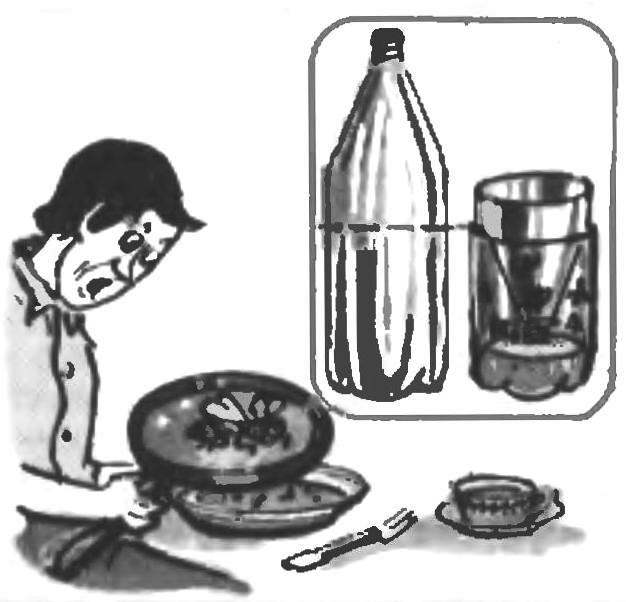 No, not the bird and the trap is impromptu from large plastic bottles of soft drink. The bottle must be cut in half and the upper part of the insert inside the bottom so that it went tight, but the neck did not reach the bottom is to pour inside a little bait — broth or sweetened water — trap is ready.
Recommend to read
BEDSIDE TABLE-SHELVES-STOOL
In this original design is just three of the furniture item. When folded, it is a stool — a comfortable place for an elderly person or child that can sit, obovate or removing shoes....
SNOW MOTORCYCLE
In the journal "modelist-Konstruktor" No. 11'1991 I met the description motoart — tracked snowmobile, designed by brothers Matveichuk of Zavodoukovsk Tyumen region and named them...