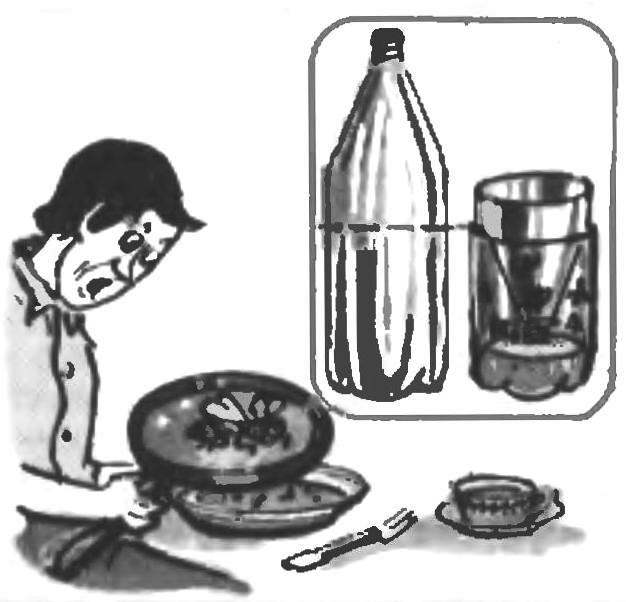 No, not the bird and the trap is impromptu from large plastic bottles of soft drink. The bottle must be cut in half and the upper part of the insert inside the bottom so that it went tight, but the neck did not reach the bottom is to pour inside a little bait — broth or sweetened water — trap is ready.
Recommend to read
SOLDERING UNDER A MAGNIFYING GLASS
Anyone who ever worked Uborki or repair of electronic devices knows how the success of the quality and precision soldering. Great benefits this can bring the use of simple devices...
UNDER ANY LOAD
Sometimes when lifting particularly heavy items are scrap or Kyle. And yet arm is clearly not enough. Growths the tool with a piece of ordinary water pipe, as shown in the figure.