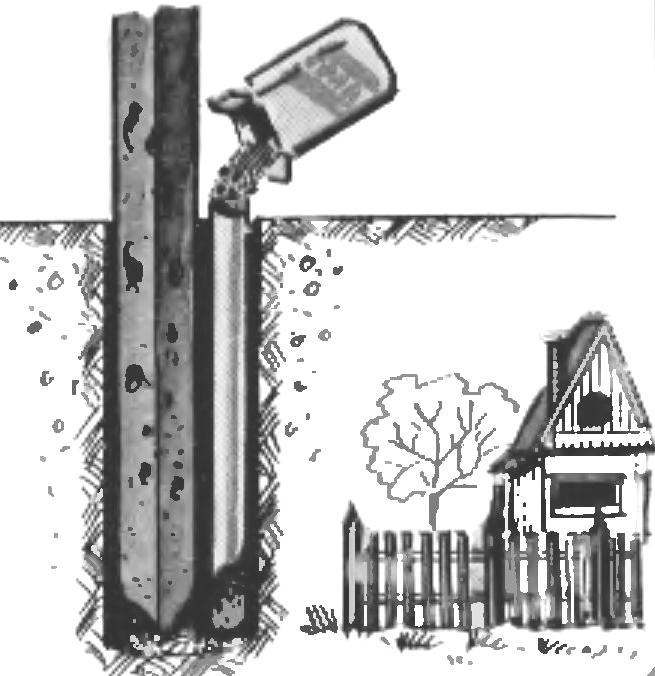 It is known that the pillars fences and foundations, even buried, in severe winters wimobaiausy: permafrost like pushes them out of the land.
To prevent this from happening, I suggest when you install them dig in next to the depth of the pit cut of any pipe, which is then to pour large salt. The upper section of the pipe at ground level covered with clay or cover plate.
G. ANDREEV, p. Shumikhinskiy, Perm region.
Recommend to read
OR ICE
For a uniform bending of the tubing, especially thin-walled, usually filled with sand. But it may happen that at the right moment it will not be on hand. In this case, it is possible to...
HEAT-RESISTANT PUTTY
Remember, we have the oven built of red brick, there was a crack. When you are kindling from it stretched a thin trickle of bluish smoke. My grandfather made a special putty and filled...