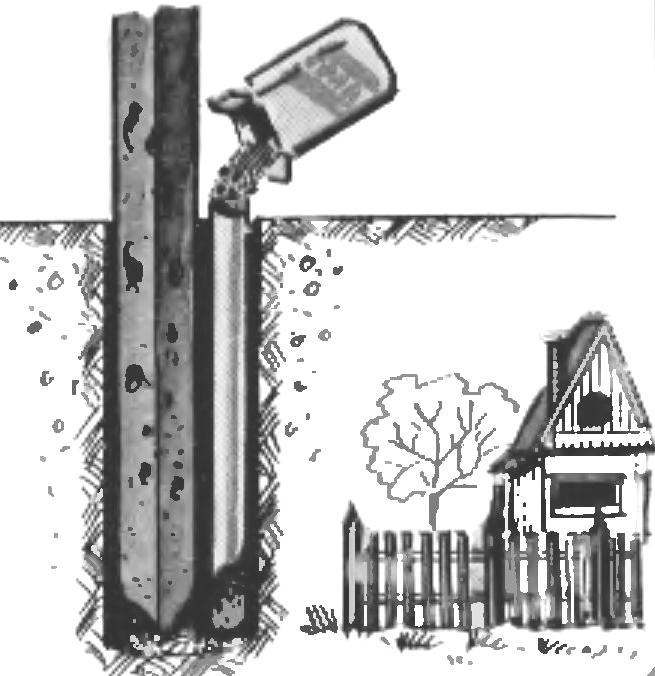 It is known that the pillars fences and foundations, even buried, in severe winters wimobaiausy: permafrost like pushes them out of the land.
To prevent this from happening, I suggest when you install them dig in next to the depth of the pit cut of any pipe, which is then to pour large salt. The upper section of the pipe at ground level covered with clay or cover plate.
G. ANDREEV, p. Shumikhinskiy, Perm region.
Recommend to read
SIGNALLER ICING
The formation of ice on the surface of the blades of the rotor (screw) microgenerator-ROV, wind turbines, anemometers, propeller vanes, fans, degrades performance and may lead to...
FIGHTING VEHICLE BM-13 "KATYUSHA"
Tests of the new weapon made a strong impression even on seasoned commanders. Indeed, shrouded in smoke and flames fighting machine in just a few seconds produced by sixteen jet...