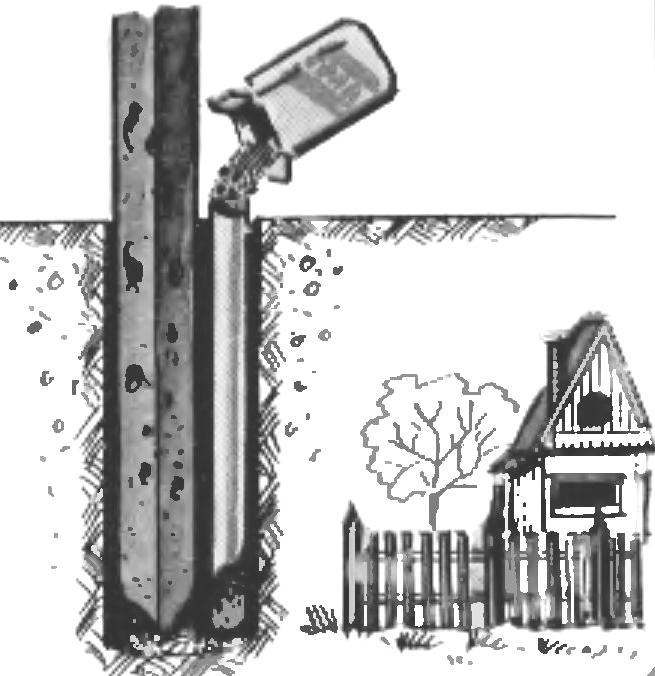 It is known that the pillars fences and foundations, even buried, in severe winters wimobaiausy: permafrost like pushes them out of the land.
To prevent this from happening, I suggest when you install them dig in next to the depth of the pit cut of any pipe, which is then to pour large salt. The upper section of the pipe at ground level covered with clay or cover plate.
G. ANDREEV, p. Shumikhinskiy, Perm region.
Recommend to read
"MEDICINAL" BAND-AID VACUUM CLEANER
And this tireless assistant Radivoje Housewives often necessary ambulance: corrugated hose near the tubular rod cleaner frequent breaks. Used in these cases, the easiest way: wrap the...
SHIPOVANNYE MACHINE
A lot of trouble delivers the movement of the machine along the surface of the workbench during operation. This can get rid of the crafting for each stanochek stand with four spikes, and...