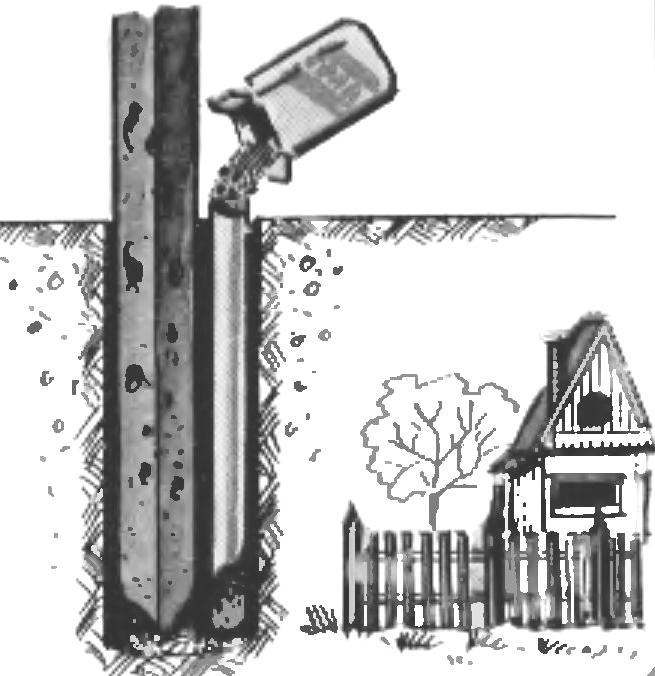 It is known that the pillars fences and foundations, even buried, in severe winters wimobaiausy: permafrost like pushes them out of the land.
To prevent this from happening, I suggest when you install them dig in next to the depth of the pit cut of any pipe, which is then to pour large salt. The upper section of the pipe at ground level covered with clay or cover plate.
G. ANDREEV, p. Shumikhinskiy, Perm region.
Recommend to read
MIKROWELLE
On meiderich racks most cars have at the top of the coat hooks. But if necessary — not everyone can be hung at the top — you can arrange additional microvessels on the descending side...
AT THE END OF THE "NU, POGODI!"
Electronic games with liquid crystals (especially "Nu, pogodi") children love and appreciate. The disappearance of the "multisignal" a pair of WOLF-HARE "pocket" of the screen is...