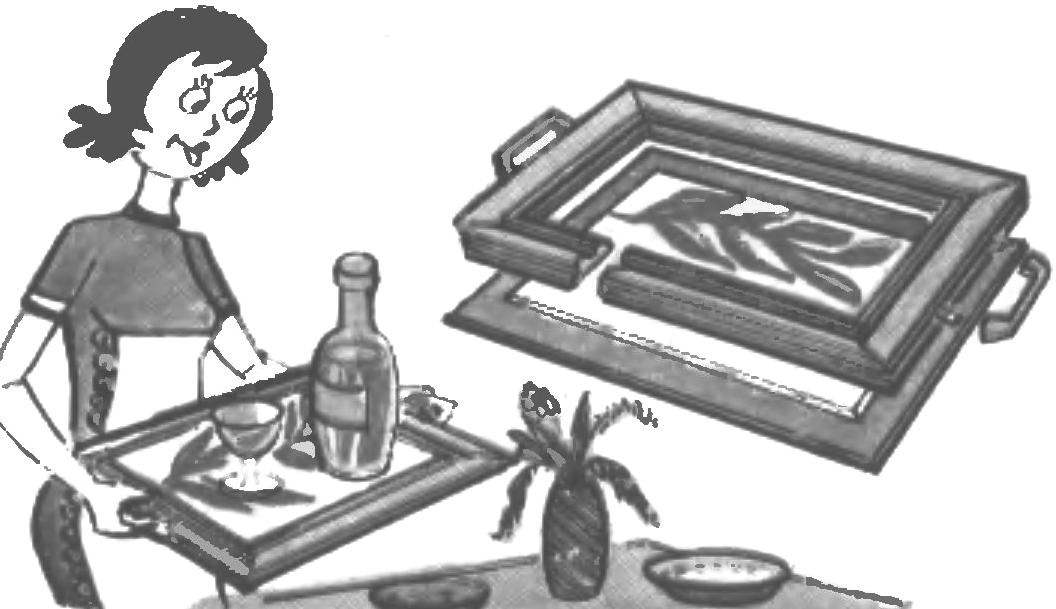 It so happens that the painting hung on the wall for years, got bored, or they don't. However, before to send her to the closet, she can still be of use, turned into the original tray For glazed the picture frame, it is sufficient to attach two wood handle. According to this principle it is easy to make a tray and specially, using a frame of baguette and put it under glass any reproduction, embroidery or photo.
Recommend to read
SCREW-LOCK
To the wind blew locks window frame, extend it by another device consisting of two metal bars with holes. Fasten one on the window frame and the second frame. In the last hole you need...
MUSIC BOX OUR DAYS
Since ancient times people admired the music box. Their creation was only very skilled mechanics, who had besides an ear for music. Now the progress of technology made it easier....