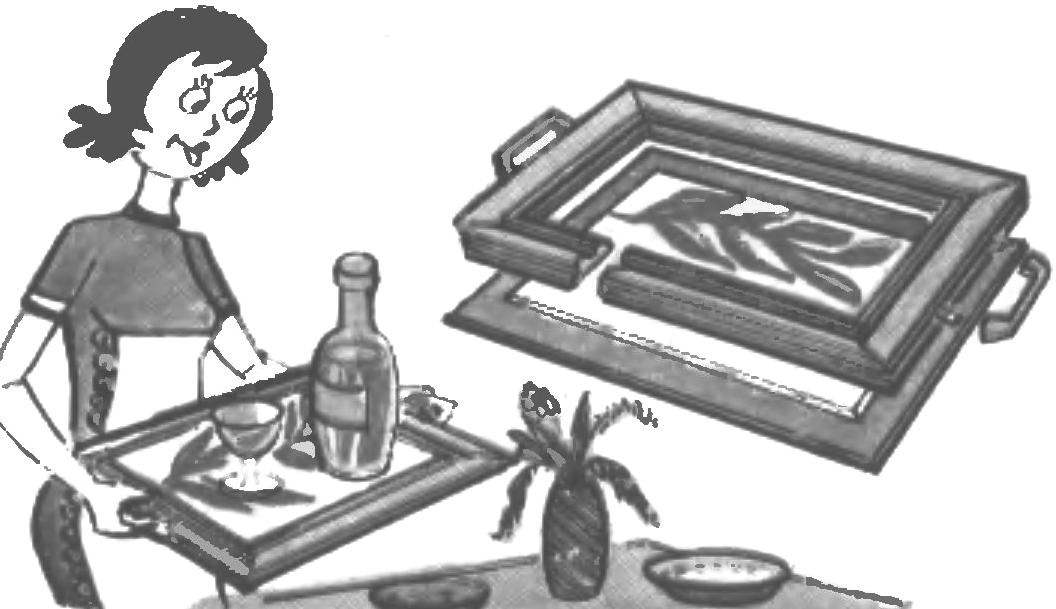 It so happens that the painting hung on the wall for years, got bored, or they don't. However, before to send her to the closet, she can still be of use, turned into the original tray For glazed the picture frame, it is sufficient to attach two wood handle. According to this principle it is easy to make a tray and specially, using a frame of baguette and put it under glass any reproduction, embroidery or photo.
Recommend to read
PULLER — SIMPLY NOWHERE
Disassembly of the front suspension nodes, rear-wheel drive automobiles requires the use of special devices. According to the recommendations given in the book V. A. Vershigora "Cars...
THE YACHT OF KAYAKS…
Kayak in the open sea... Not even if is"? Well, it depends on what kind of kayak. "Petrel were" — the lightest boat, the description of which is offered to your attention, is not afraid...