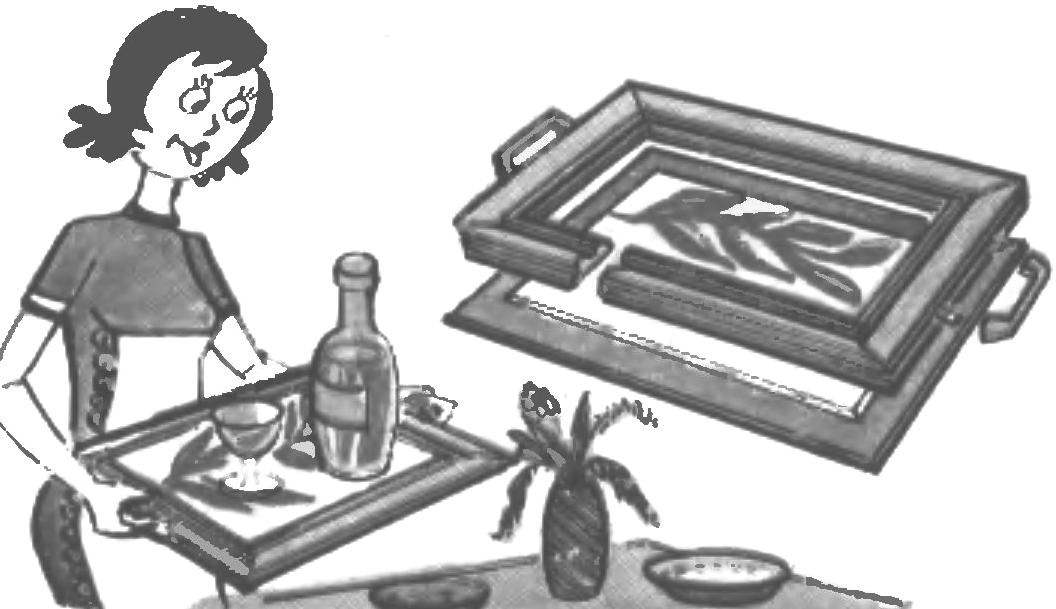 It so happens that the painting hung on the wall for years, got bored, or they don't. However, before to send her to the closet, she can still be of use, turned into the original tray For glazed the picture frame, it is sufficient to attach two wood handle. According to this principle it is easy to make a tray and specially, using a frame of baguette and put it under glass any reproduction, embroidery or photo.
Recommend to read
The GLASS? IT'S EASY!
Any wooden window frame with a single glass is easy to turn into a double, having received a kind of glazing is not worse than common now brand. This will require a brace or composite...
THE TRAY UNDER THE HAMMER
If you want to transfer a set of tools to the job site or just keep them at the ready is essential for this will be an easy plastic tray. These are found in hardware stores, but can be...