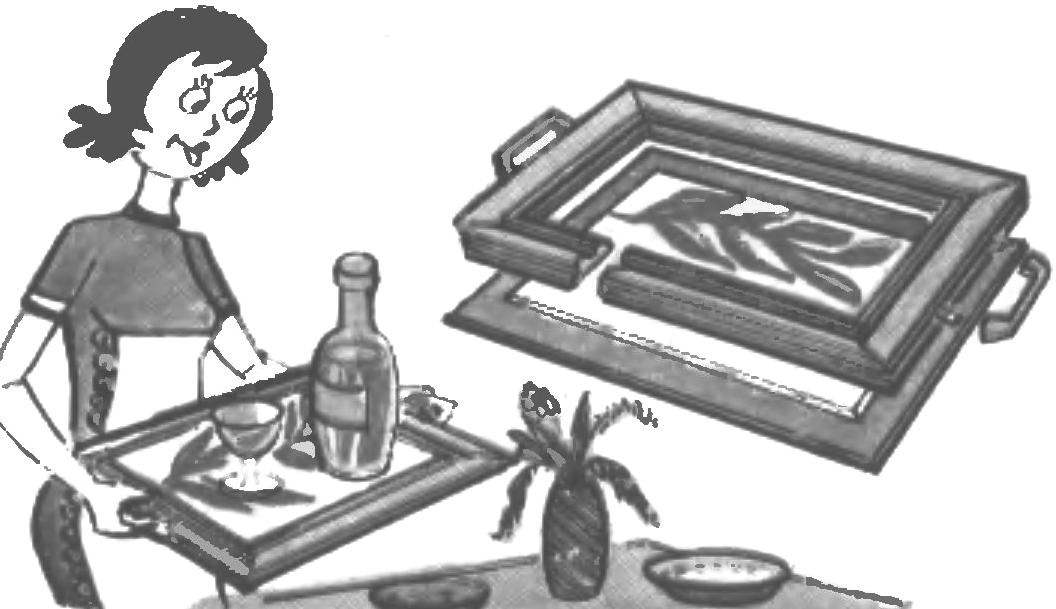 It so happens that the painting hung on the wall for years, got bored, or they don't. However, before to send her to the closet, she can still be of use, turned into the original tray For glazed the picture frame, it is sufficient to attach two wood handle. According to this principle it is easy to make a tray and specially, using a frame of baguette and put it under glass any reproduction, embroidery or photo.
Recommend to read
CORD AIRBOAT
Today our story is about the original high-speed input developed in the circle of children's club "Iskatel". Designed for the most advanced scheme, it contains a number of technical...
ECONOMICAL LIGHTING
In large apartments and private homes in the evening and at night it is difficult to follow the dark corridors or staircases to the touch to find the button and turn the lighting. ...