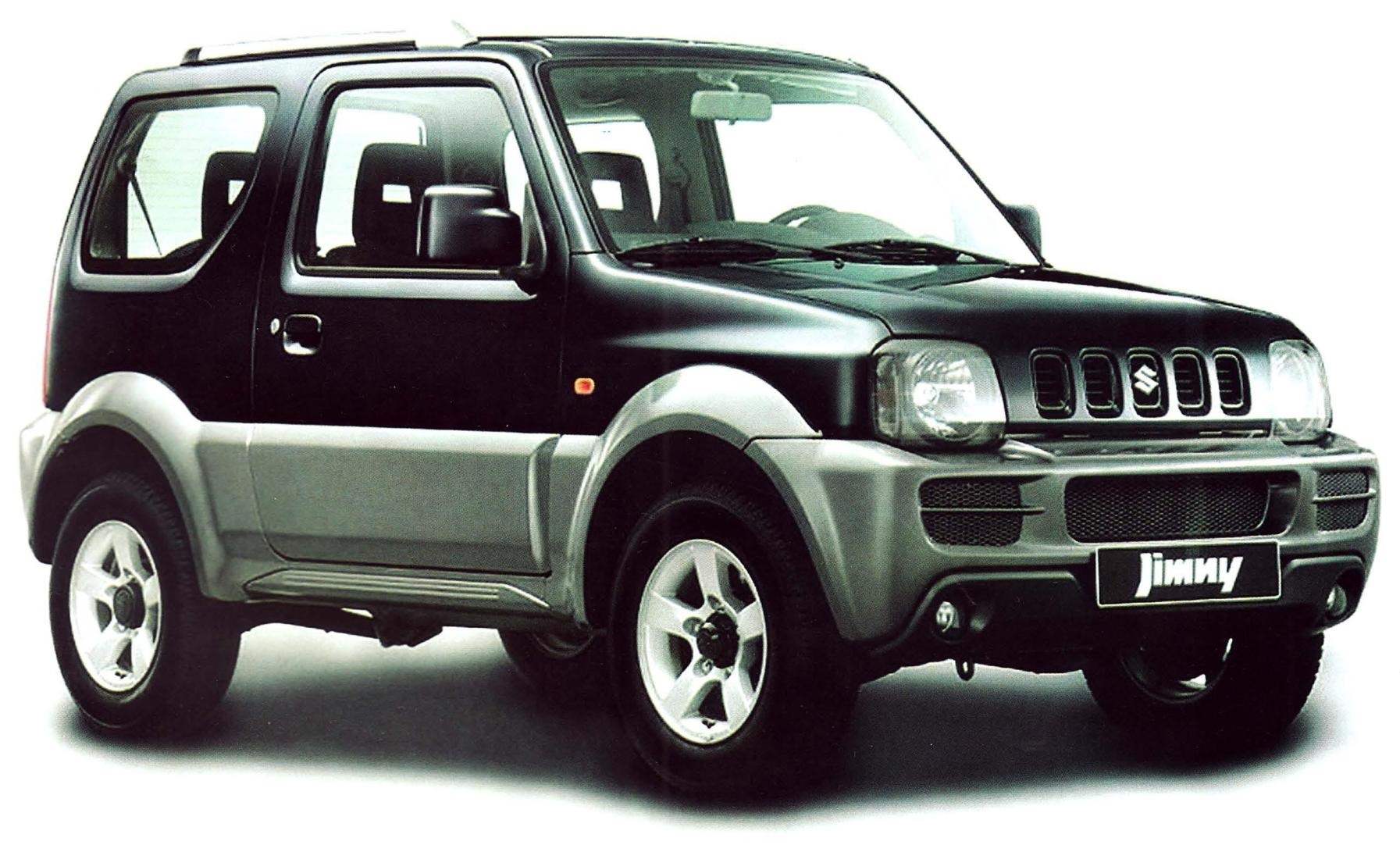 All-wheel-drive Suzuki Jimny SUV. World-famous Japanese firm Suzuki Motor Corporation has its origins from the founded in 1920 the company produced looms. The first motor vehicle with the brand name Suzuki was the motorbike that was released in 1952. In the future, this firm has become one of the largest manufacturers of two-wheel vehicles. Its first car, called the Suzulight, Suzuki Motor Corporation was created in 1955 — it was a miniature triple machine (the fourth seat was occupied by the spare wheel, located behind the driver), equipped with 15-horsepower two-stroke two-cylinder engine working volume of 0.36 L.
One of the most renowned compact cars of the company became a Suzuki SUV Jimny, established in 1968 and produced until the present time. Machine the first issue was a compact frame with all-wheel drive station wagon with a two-stroke 25-horsepower engine with a working volume of 0.36 l and spring suspension. Vehicle weight was only 600 kg, wheelbase 1930 mm. Utilitarian and relatively inexpensive all-terrain vehicle he was to use in Japan good demand, and the company began to improve the car, leaving intact the concept of the compact frame SUV.
In 1974, Suzuki has updated the Jimny seriously, equipping it with two-stroke three-cylinder engine liquid-cooled working volume of 0.55 l and a new, more spacious four-seater body (spare tire this version of the Jimny moved to the back door of the body).