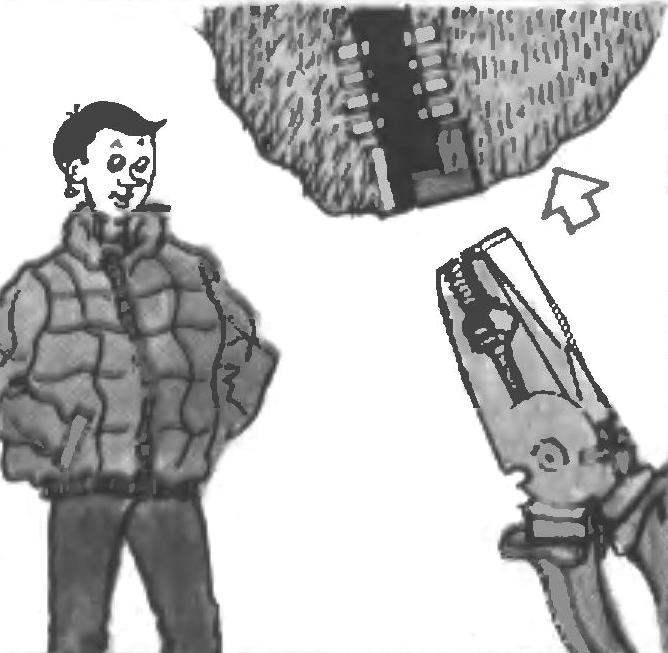 In the journal "modelist-Konstruktor" No. 12-97 was given to the Council on the restoration of the zip with the weakening of the lock slider need to pull it out with pliers. However, the lock does not work sometimes for another reason — loose the socket in detachable "zip" and her teeth jammed at the start of the slider. The output is the same — gently pull the pliers socket, having entered into it the beginning of the second half of "lightning".
Recommend to read
BUTTERFLY WITH PROPELLER
Very funny flying butterfly can be done in just one evening. You will need scissors, a file, a hacksaw, pliers and, as always, a ruler and a pencil to enlarge the drawing.   ...
BOAT-SAMOLETY
The student design Bureau of our universities and colleges had a lot of interesting technical innovations. Most of them are audacious alloy of thought and rigorous scientific analysis....