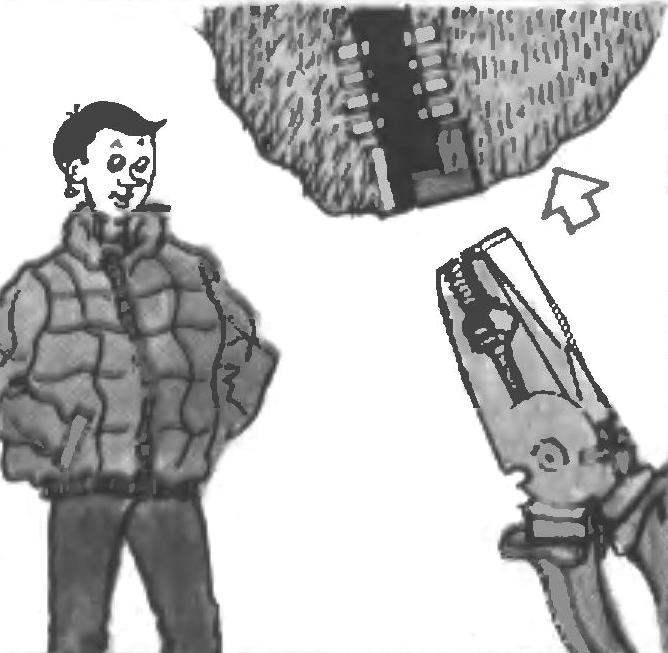 In the journal "modelist-Konstruktor" No. 12-97 was given to the Council on the restoration of the zip with the weakening of the lock slider need to pull it out with pliers. However, the lock does not work sometimes for another reason — loose the socket in detachable "zip" and her teeth jammed at the start of the slider. The output is the same — gently pull the pliers socket, having entered into it the beginning of the second half of "lightning".
Recommend to read
SOCKET — LOCK
To keep the inquisitive child" from dangerous "experience" with an electric shock will help a simple device. In textolite disc Ø 38 mm and a thickness of 2 mm drilled Central hole Ø 3 mm...
PLIERS WITH SPRING
Work with pliers, side cutters or other similar tools will be significantly easier if the plastic knob to insert a spring made of cut steel wire with a length of about 150 mm.