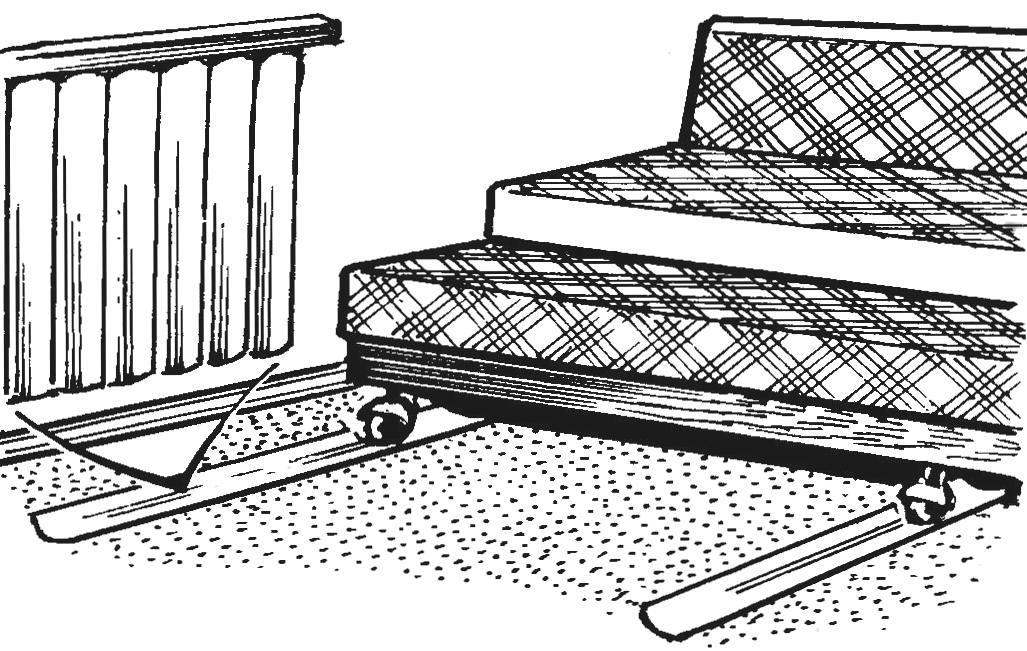 To not have suffered a carpeted floor from the wheels in the extension part folding sofa placed under them, the two grooves from a plastic version of the window blind: even after long time use of wheels does not remain any traces.
L. STORCHEVOY
Recommend to read
"THE JANITOR" — ON THE WINDOW
Replacing outdated car "janitor", as often called the wiper, attach the handle with extension rod — get a handy household tool for cleaning home Windows.
CASSETTE FOR DRILLS
Convenient cassette for storing drills will work if household plastic jar with a simple screw-cap or paste is processed under the dimensions for hardwood timber with pre-drilled blind...