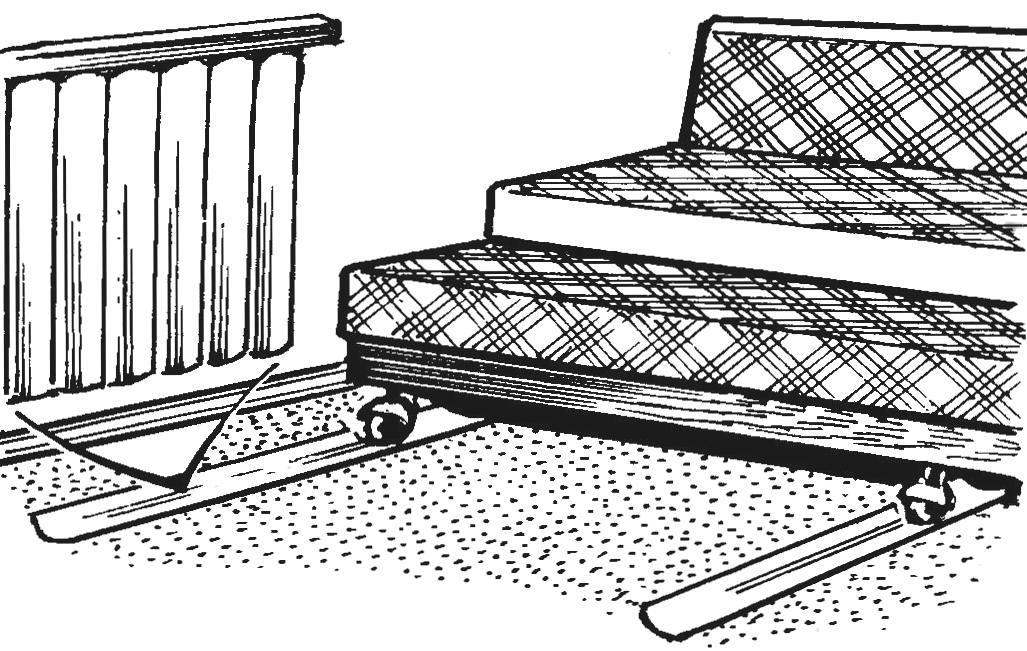 To not have suffered a carpeted floor from the wheels in the extension part folding sofa placed under them, the two grooves from a plastic version of the window blind: even after long time use of wheels does not remain any traces.
L. STORCHEVOY
Recommend to read
REPAIR "VYATKA-AUTOMATIC"
One of the common causes leading to failure of washing machines "Vyatka-automatic", is the failure of motor windings (ED) the drive command device. In repair shops usually eliminate this...
Countersink for drill
Everybody knows to "hide" the head of the screw or nail, a hole must be countersunk. In a domestic environment this operation is usually large diameter drill. But it kvostik drill does...