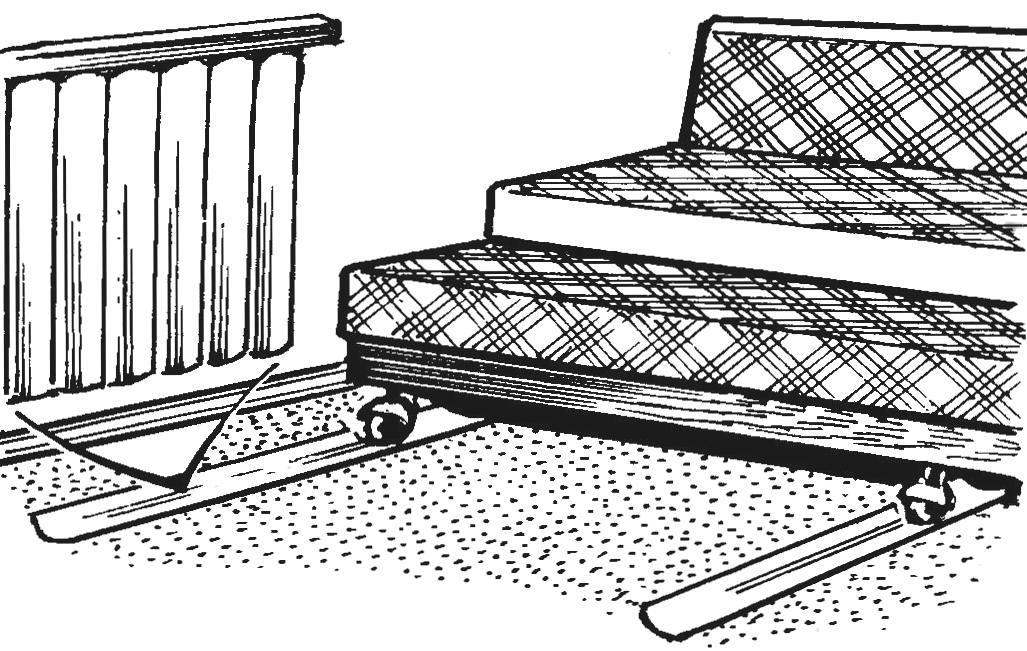 To not have suffered a carpeted floor from the wheels in the extension part folding sofa placed under them, the two grooves from a plastic version of the window blind: even after long time use of wheels does not remain any traces.
L. STORCHEVOY
Recommend to read
DISCRETE CUTTER
Who ever cut on a lathe a series of identical parts of complex shape, he knows how difficult it is to do the same in their configuration. In the secondary school № 2 of Donetsk city...
MACHINE FROM HAND DRILL
Those who had to work with small parts, you know how hard it is to drill holes in them, the axes of which would be strictly perpendicular to the plane. The slightest imbalance leads to...