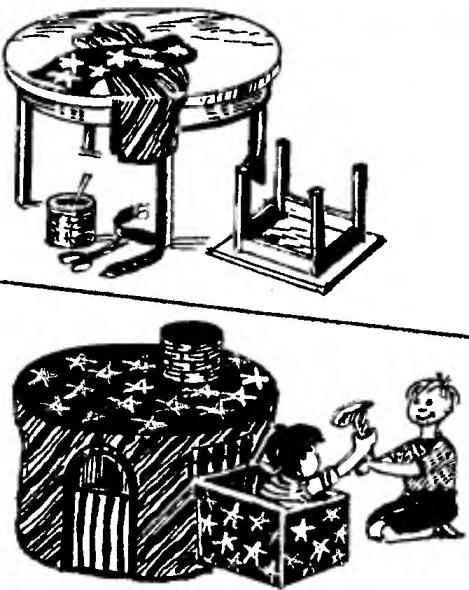 In bad weather children are left at home. But they are not bored they need something to do. Coming to the rescue children's willingness to dream and to make the game even ordinary objects. In this case it is necessary to help them. Sew from strips of unwanted cloth robe on the table and the oversight of his stool and you've got unprecedented Palace, and with a pipe and a balcony!
Recommend to read
LIKE PINS IN A CUSHION
Sewing needles save usually stuck in the pads. The same principle can be stored and some carpentry and locksmith tools. Just "pad" for them should not be made of cloth and wool, and...
Candle-impromptu
It took a long warm-up fine detail, but what? Matches? Do not impossible to satiate, and uncomfortable, and the candle was not at hand. Rescued, as always in such cases, the savvy....