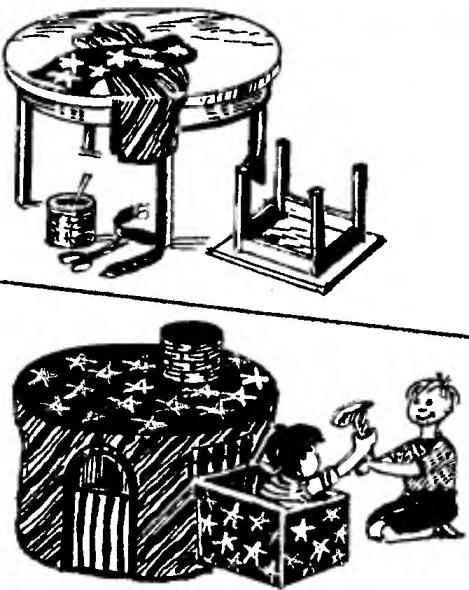 In bad weather children are left at home. But they are not bored they need something to do. Coming to the rescue children's willingness to dream and to make the game even ordinary objects. In this case it is necessary to help them. Sew from strips of unwanted cloth robe on the table and the oversight of his stool and you've got unprecedented Palace, and with a pipe and a balcony!
Recommend to read
"BOTTLE" HANGER
The journal "modelist-Konstruktor", according to my calculations, for a long time can already be entered in the "Guinness Book of world records" for number of published articles on...
UPS — PATH IN AVIATION
So, we are continuing in # 10 of our magazine talking about youth glider schools. More and more young boys and girls are now bosom a small silver-blue rectangular icon UPS. Wear it with...