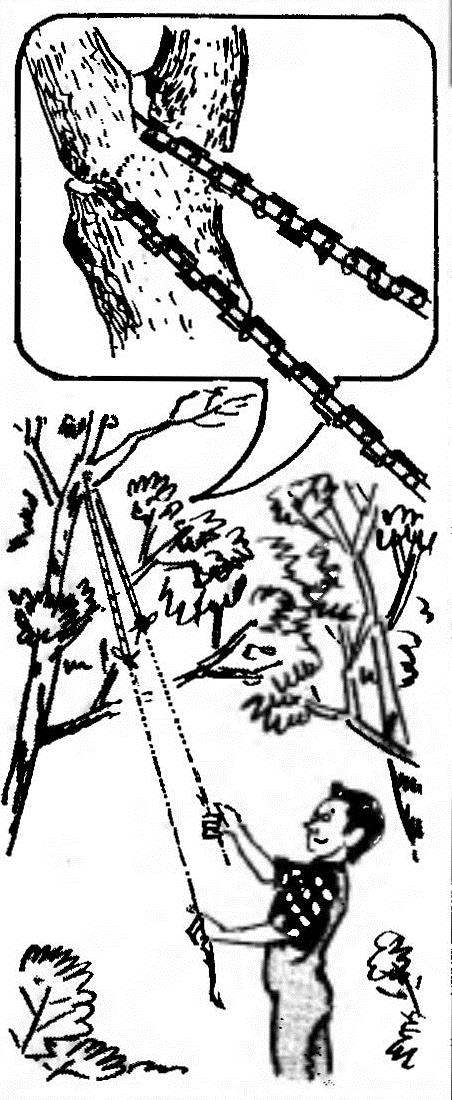 Dried to saw off the branch isn't too difficult if the tree is not very high. But otherwise, the task is not only difficult, but dangerous as well.
There is, however, a way that makes it easy to perform such work: the circuit from the Pipa "Friendship" or "Ural", the ends of which are attached pieces of rope or nylon cord, fitted with simple handles. To cut the branch end of the cord thrown through it and it can easily be cut with the alternate pulling of the handles.
Recommend to read
"DRILLING MACHINE" IN THE SHOP
No, it will, of course, is not about the equipment of the dental office on a production site. However... picture this: a dentist, firmly gripping with two hands the body of the machine...
MACHINE FOR CHARGING NI-CD BATTERIES
The Internet caught the eye diagram of the automatic charger Ni-Cd batteries developed by Yuri Bashkatov. Assembled the circuit on the breadboard — not working. Modeled it on the...