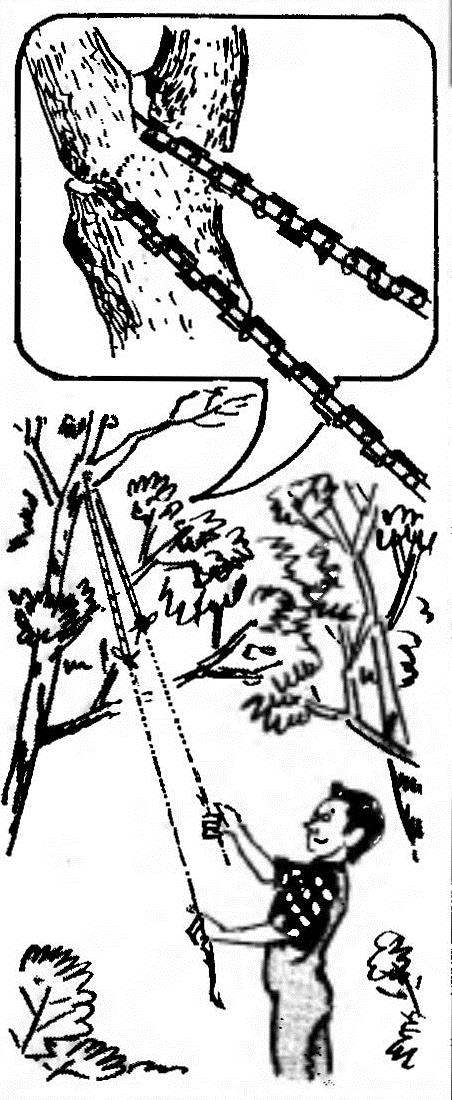 Dried to saw off the branch isn't too difficult if the tree is not very high. But otherwise, the task is not only difficult, but dangerous as well.
There is, however, a way that makes it easy to perform such work: the circuit from the Pipa "Friendship" or "Ural", the ends of which are attached pieces of rope or nylon cord, fitted with simple handles. To cut the branch end of the cord thrown through it and it can easily be cut with the alternate pulling of the handles.
Recommend to read
FROM ZAPOROZHETS — BAGHEERA
a deep fascination with the technique came to me in youthful years, when he began not only to repair the scooter, but to collect them from different old parts. Then, growing up, over to...
E UNDER THE NEW RULES
Judging by editorial mail, does not weaken the interest of students of avtomodelistov to the micro machines of the class AL with actuator. The widespread availability of sports...