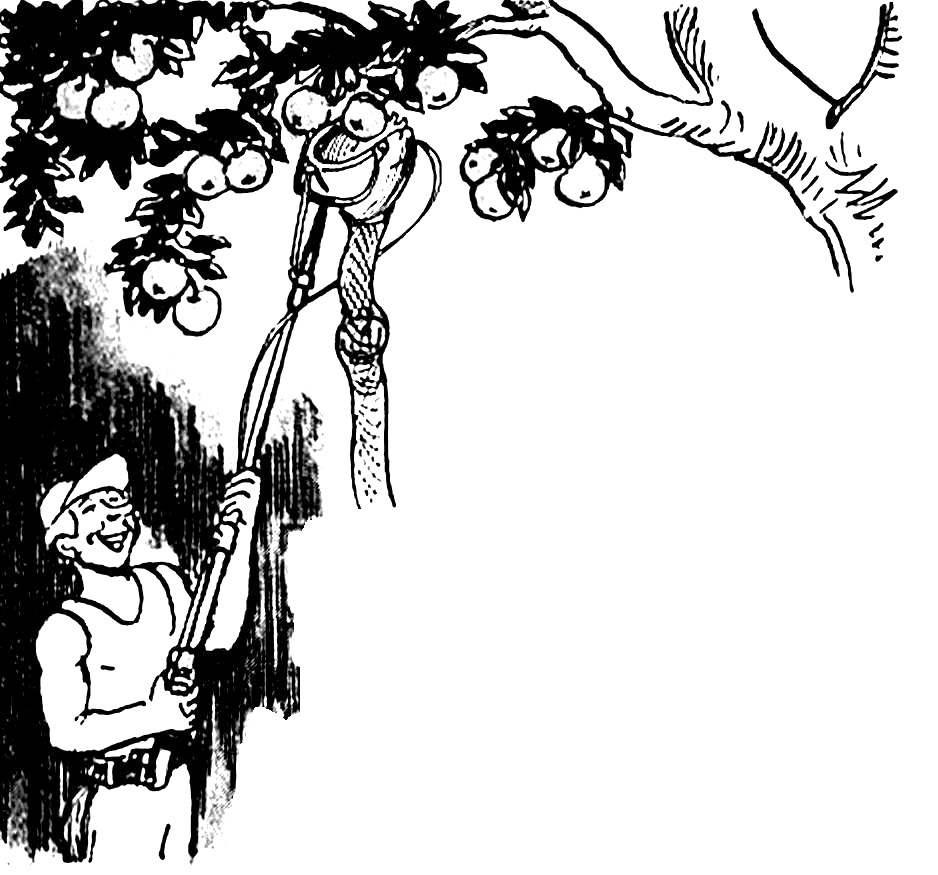 As practice shows, to grow crops — not all. It is much harder to remove, and then save it. Fully all that relates to the collection of apples, pears, peaches and other large fruit. Are in the sale, however, devices for removal of these fruits, but it seems to me, good is not among them. First of all, all of them heavy. Try a whole day to hold a heavy pole in the raised hands, lowering it periodically with two or three apples (or even every!) on the ground, and again raising up harvest collecting device. Most of these devices besides injure the fruit, and this means that to keep them would be impossible. A lack of cutting-off mechanism leads in most cases to damage of the branches of the crown.
I was able to develop harvest collecting device, which is largely devoid of all these shortcomings. It is simple in design, equipped with a cutting mechanism, lightweight and, perhaps most importantly, is fitted with a device that allows you to gently lower each fruit directly from the crown in your hands without damaging it.
Harvest collecting device consists of a pivotally mounted on the rod of a frame with fixed thereto a cutting mechanism and a trap — a cloth bag with a hole in the lower part. Docked to the hole (sewn) a flexible sleeve, a kind of plodprasop providing gentle fruit "soft landing".
Frame photosjessica is bent from a thin-walled steel pipe outer diameter of about 12 mm and a wall thickness of 1 mm. Cutting mechanism is a kind of mnogozalny scissors driven by a motor arm type (for example, handbrake or clutch) in the form of a flexible cable in budenovskoy shell.