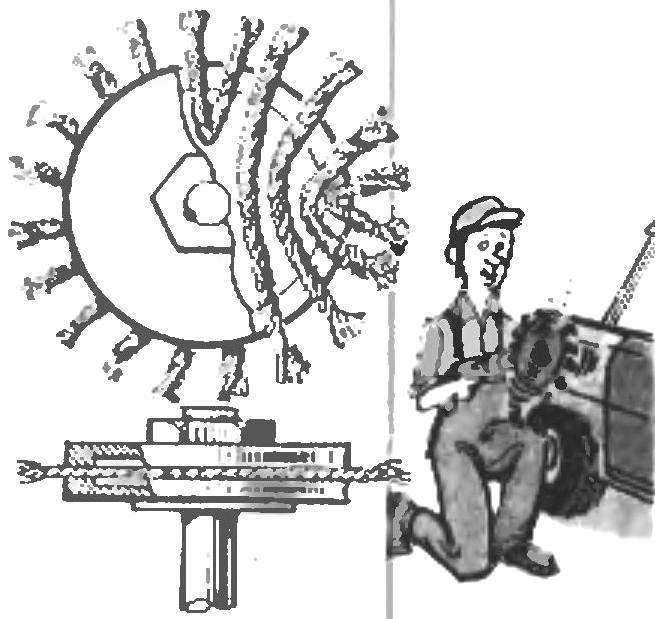 Commercially available drills are equipped with different attachments and accessories. I suggest another attachment. With its help you can easily clear the body avtomobila against rust or to remove the old paint from the facade of the garden shed. To make a ruff presents no difficulties. Will only need trimming rope Ø 4 mm, two metal washers and tightening bolt with Hanka.
V. GOROSHKOV, Vysokovsk, Moscow region
Recommend to read
BARRIER WHEEL – NOT AN OBSTACLE!
Maybe someone will seem ridiculous the claim that wheel the machine can fly over the fence, but not young technicians from the laboratory of experimental modeling and design Cute...
CAR TO GIVE
Under this title in the "photo stitch" ("modelist-Konstruktor" No. 2'93) was first published information about my home — country car. Since then, the mail never ceased wearing me...