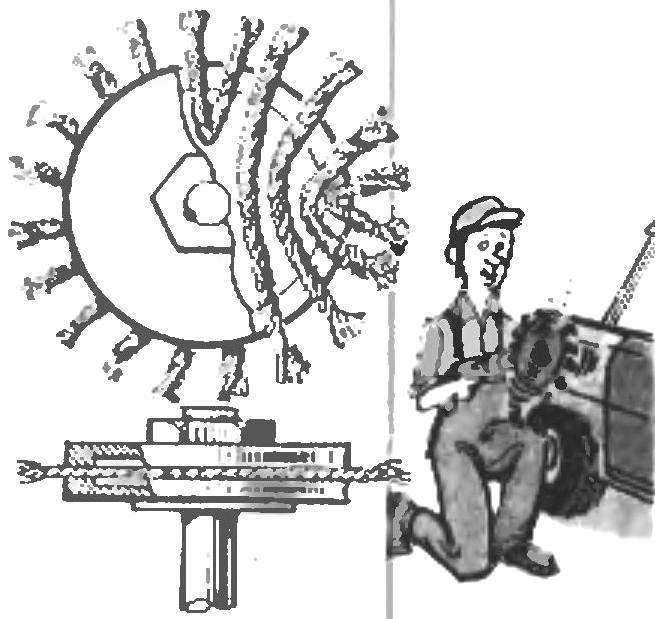 Commercially available drills are equipped with different attachments and accessories. I suggest another attachment. With its help you can easily clear the body avtomobila against rust or to remove the old paint from the facade of the garden shed. To make a ruff presents no difficulties. Will only need trimming rope Ø 4 mm, two metal washers and tightening bolt with Hanka.
V. GOROSHKOV, Vysokovsk, Moscow region
Recommend to read
INSTEAD OF A WEDGE
Love tinkering in my spare time. Probably most often use the hammer, but the mounting of the striker on the handle with a wedge it seems to me unreliable. So I decided to make this...
HAND, AND AS LARGE
Commercially available small vise with a clamp to hold or to tighten to the table — depending on the workpiece. However, along with this advantage there is a disadvantage: if we clamp...