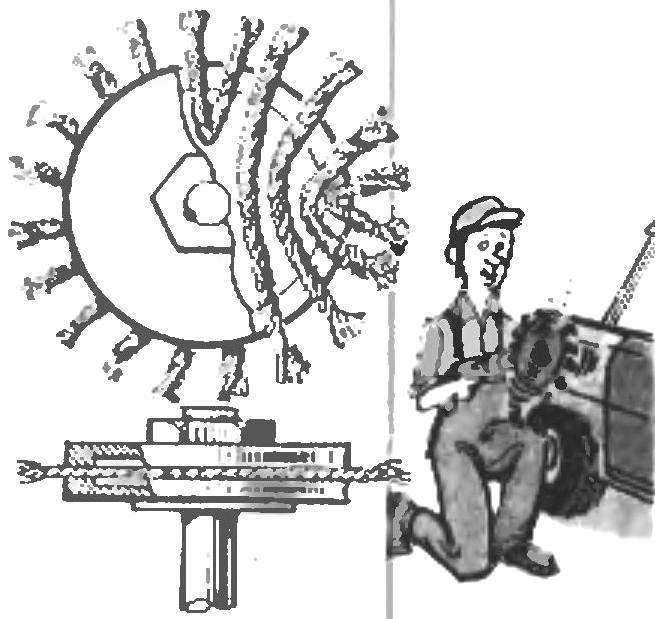 Commercially available drills are equipped with different attachments and accessories. I suggest another attachment. With its help you can easily clear the body avtomobila against rust or to remove the old paint from the facade of the garden shed. To make a ruff presents no difficulties. Will only need trimming rope Ø 4 mm, two metal washers and tightening bolt with Hanka.
V. GOROSHKOV, Vysokovsk, Moscow region
Recommend to read
INSTEAD OF SHOVELS – MICROCABIN
"Hello, dear editors! Write "M" from 1969. Drawing magazine has fulfilled a number of projects. Pleased with them, that is, on all hundred. Particularly pleased with microtracker...
THE BOOTS ON THE RACK…
Indeed, I may call it depicts the coupled stand, thanks to which the boots do not stand and hang. The advantage is obvious: the shaft of such fashionable footwear do not crumple, because...