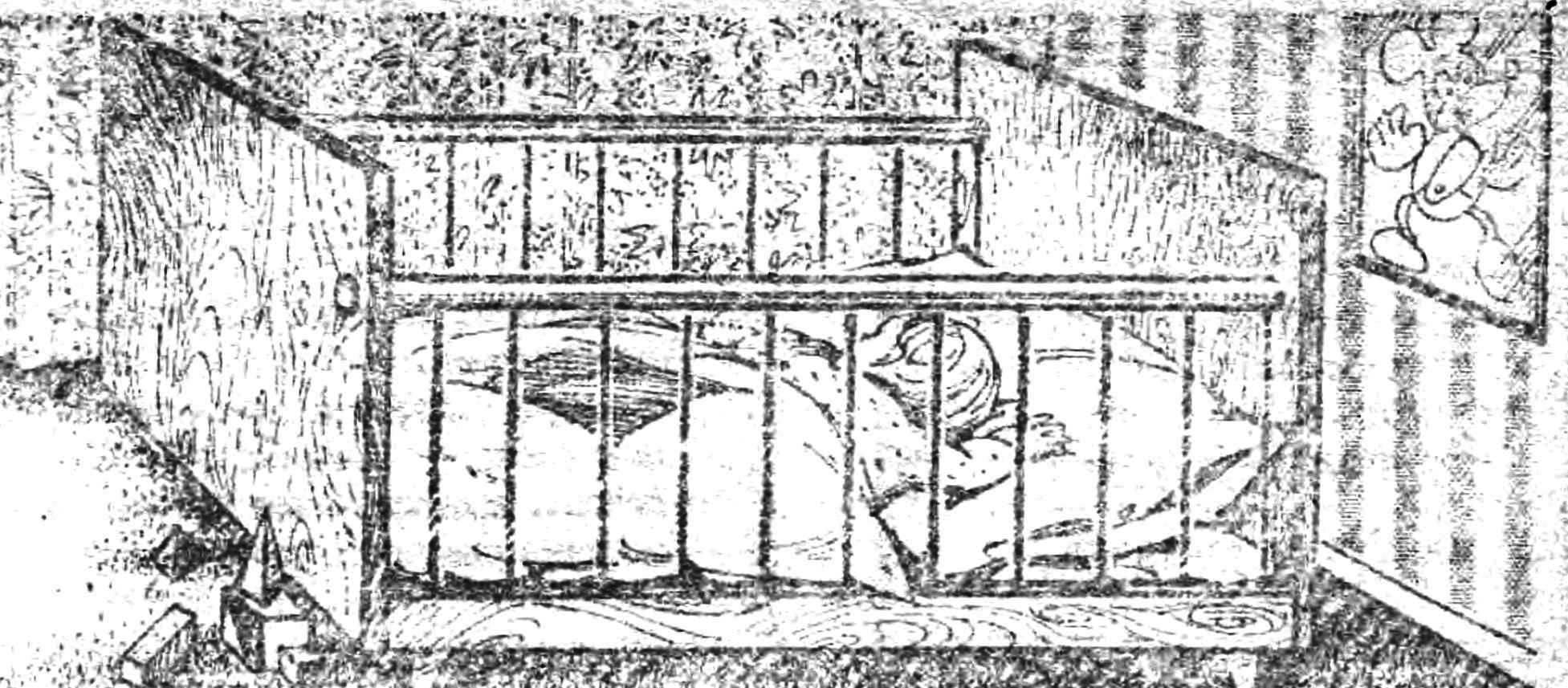 The idea is to assemble a crib appeared, as they say, not from good life: in stores they are not always. The proposed design is simple to execute, easy to assemble (and, if necessary, and parse) that blends in well with modern furniture.
Wood frame is assembled with glue and screws from bruskov by section 50X60 mm (the size of the repetition can be changed in the direction of increase or decrease). A crossbar with longitudinal or overlay boards are attached to the legs — I took the plastic from the old tables.
For backrest and longitudinal boards, side better use of polished wooden panels (they are sold in stores of building materials) or to use parts of your old wardrobe. Suitable blanks of particleboard, but not necessarily papered with textured paper, veneer or coated by enamel, varnish.