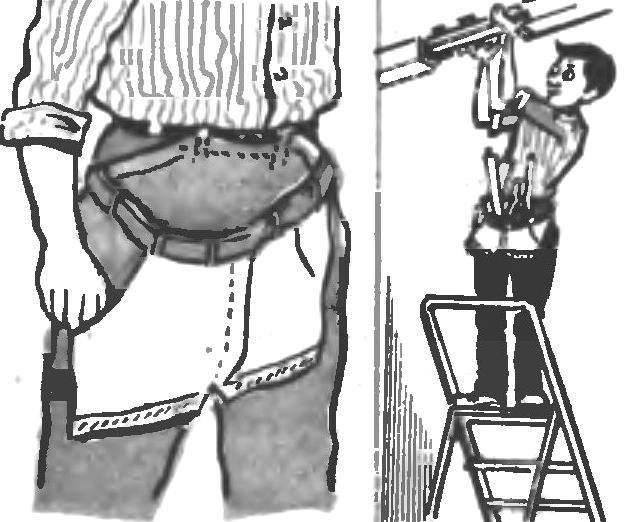 Pockets home worker during work, usually "clogged" with all sorts of "needed stuff". To increase their volume and provide easy access to help special apron with pockets made from old jeans.
Recommend to read
PLUG-IN SHELF
To increase the useful volume of the cupboard can homemade extra shelf, shown in the figure.
FOR SEA-BUCKTHORN
It is no secret that collection of sea buckthorn is labour intensive. However, it can be considerably easier, having made a simple jig from headpin, attached to the end of the stick.  ...