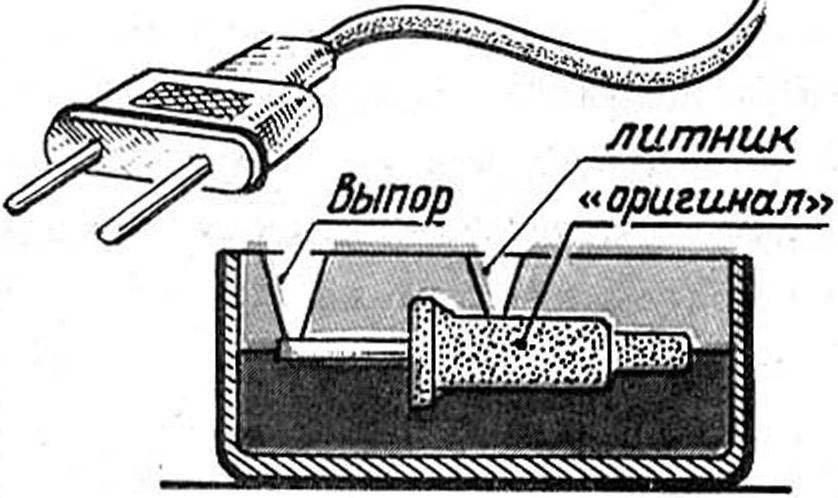 When fails the "proprietary" socket or the plug, replace it first got under a hand not worth it. It is possible to make an exact copy of this electroelements, virtually indistinguishable from the original. First, we need to make a matrix into a cell from sheet metal to kalit to half epoxy resin and plunge it up to the plane of symmetry of the original from which you want to copy. Pre detail this is covered with parquet mastic. Further, after curing of the resin, its surface is coated with mastic and the ditch is filled to the top. After curing, the original is removed from the mold, there is placed the metal parts and the conductors, and then in the form of nitro filled tinted epoxy resin.
Recommend to read
LIKE PINS IN A CUSHION
Sewing needles save usually stuck in the pads. The same principle can be stored and some carpentry and locksmith tools. Just "pad" for them should not be made of cloth and wool, and...
MICROROCKET ULYANOVSK SCHOOLCHILDREN
Rocket modeling is recently gaining popularity in the Ulyanovsk region. Guys of all ages come in groups space modeling. Interesting fact: regional team "rocket" is composed almost...