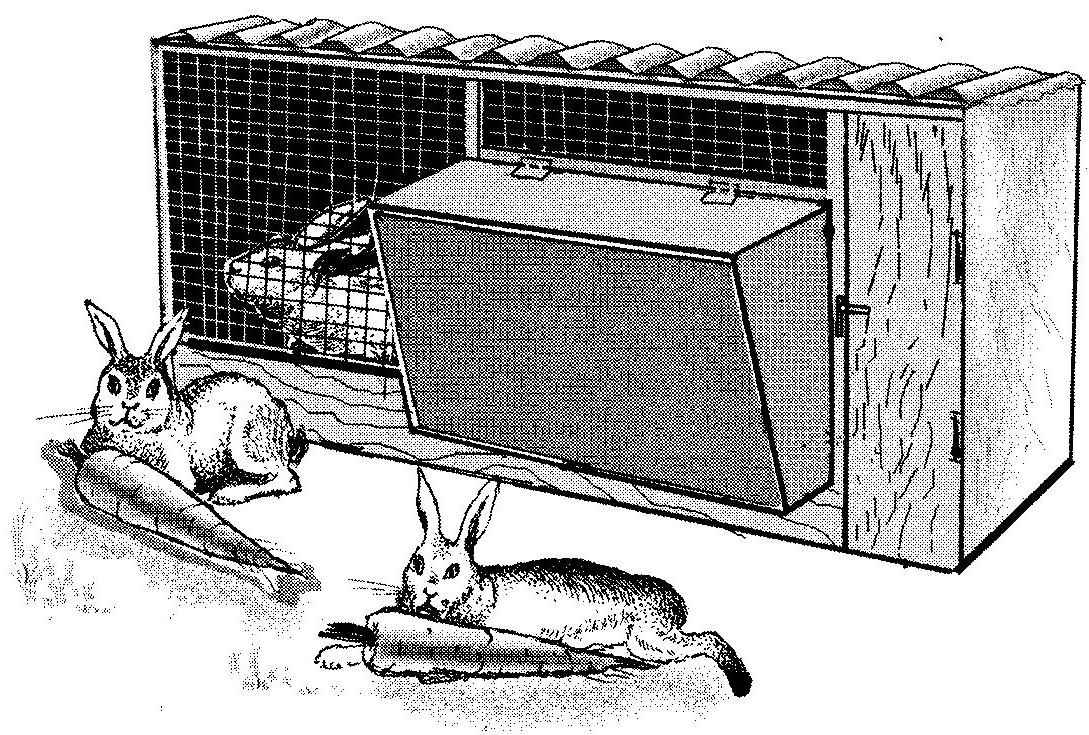 So called my dad built them a simple house for rabbits. He made this Warren of wooden parts, and required metal mesh and steel latch made also by him. The roof was made of pieces of corrugated slate, freely arranged, is not fixed: due to their severity leaves lie securely; at the same time can be raised, providing easy access to the interior of the cell.
The design allows for the production versions (see pictures).
The Warren is put on the four pillars of asbestos-cement pipes with a diameter of 125 mm and a length of 650 mm (depth 250 mm), fixed at the base frame of concrete. Because of this, the ground under the slatted part of the floor can be easily removed droppings (that's why the cage is necessary to raise the pillars). Can day and a week to do cleaning and house clean and dry. Another solid part of the floor boards, rabbits always have clean, saving for a vacation.
First rabbitry run floors. Need frame from bruskov 1080×630 mm 30×20 mm, three boards 630×160 mm thickness of 20 mm and 9 mm. Then 600x35x20 bars of bars of the same section the upper frame is performed. Connection of the vertical bars between her and the floor inside the rabbitry should not create, because all the tabs be tempted to crysania, and the fewer the better. Connecting the top and bottom of the cell, serve as wall elements from boards in the thickness 20 mm, which as a solid part of the floor, should be fitted tightly so there was not the slightest cracks.