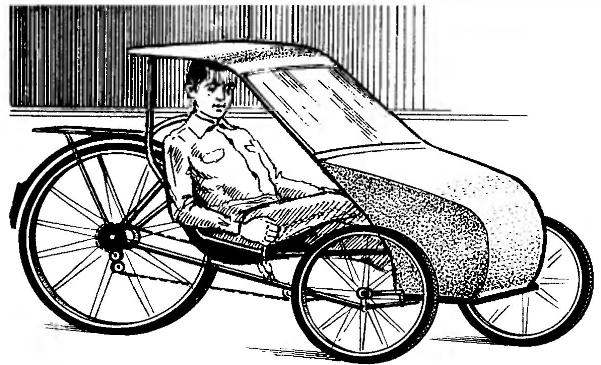 In the late 70-ies in the press, especially in the journal "modelist-Konstruktor", wrote a lot about velomobiles. Was presented designs of various authors. Some argued that a new form of transport, which in the future will press not only a bike but a car. However, nothing happened. Why? A simple answer to this question is difficult. Will only Express some thoughts.
Yes, unlike bicycles, recumbent is easier to equip a roof from the weather, and the three wheels allow it to operate year-round. This stimulated the designers and manufacturers of those designs, and they rolled up their sleeves and pitched in.
However, most three-wheeled pedal machines of those days were bulky, heavy and complex. Therefore, to develop a speed on a par with a sports bike they could not.