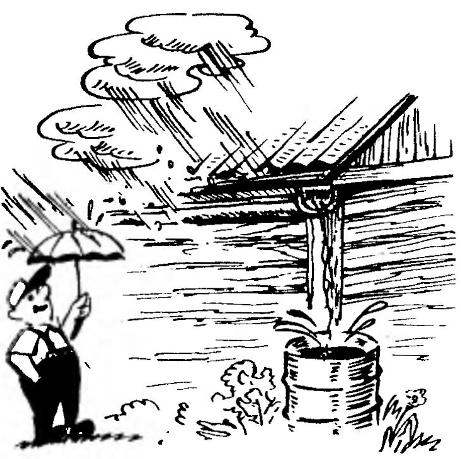 My new house is all good, but there is no drain. From the roof pours on the Foundation, and the wind and walls. Shop gutters with brackets and especially the elbow pipe with funnel of its kind "inspire a quiet longing". I do not want to spoil their good looks at home.
I decided to do my own thing.
Why not hang the gutters directly into the edge of the roof, because the roof of corrugated iron hard, and in places overlapping sheets even stronger? I made the brackets from steel strip and covered them with primer and enamel paint. "Bed" in brackets made radius gutters, and gutter from defective plastic pipes with a diameter of 100 mm, cut with a hacksaw with fine teeth along the axis in half.