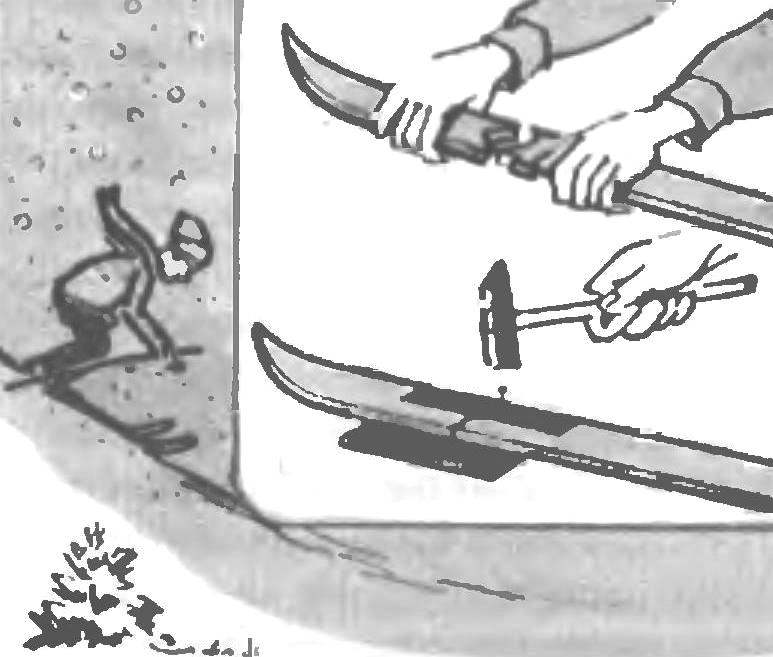 Temporarily use a broken ski will be able, to use the method shown here to restore it. Take a suitable strip of sheet metal, with a hammer tight "bandage" fracture and secure the plate with small nails. This ski long, but will serve.
Recommend to read
"ZERO SIXTH" – THE STANDARD SERIES
Student design Bureau of Moscow Institute of civil aviation engineers have long occupied a leading position in the design, construction and research of trikes in porridge country. In the...
ALFA ROMEO 6C 2500 SS
A company called Anonima Lombarda Fabbrica Automobili. which subsequently became the acronym ALFA, was established in June 1910. First released it the car had a high speed, power and...