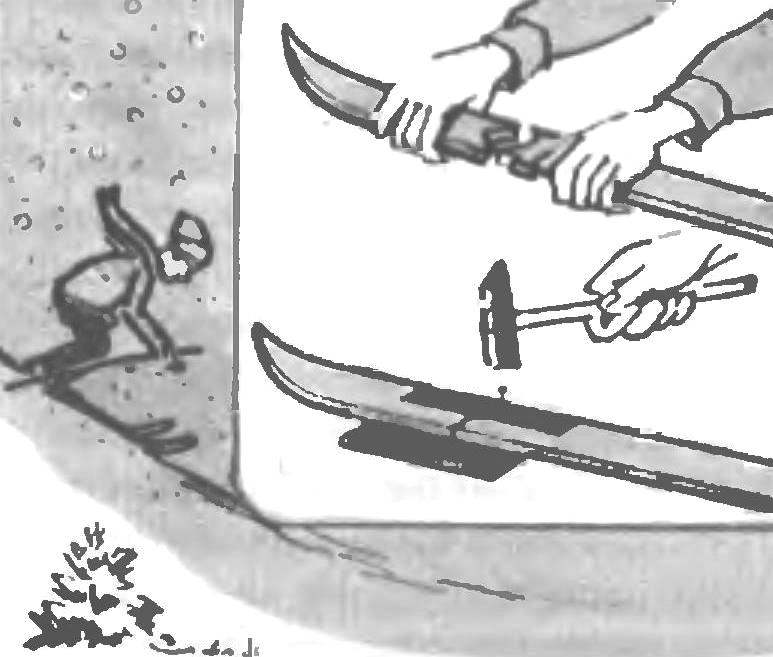 Temporarily use a broken ski will be able, to use the method shown here to restore it. Take a suitable strip of sheet metal, with a hammer tight "bandage" fracture and secure the plate with small nails. This ski long, but will serve.
Recommend to read
RC MODEL HELICOPTER
Lately in the aviation modeling widespread flying models, radio controlled, including helicopters. For the first time such a model was demonstrated in 1959 at the all-Union competition...
TOOL FROM …POTATOES
Putty cracks or grooves ka smooth surface is not so hard; another thing — neatly repaired with mastic seam in the corner joint. If this case was not a rubber spatula appropriate form,...