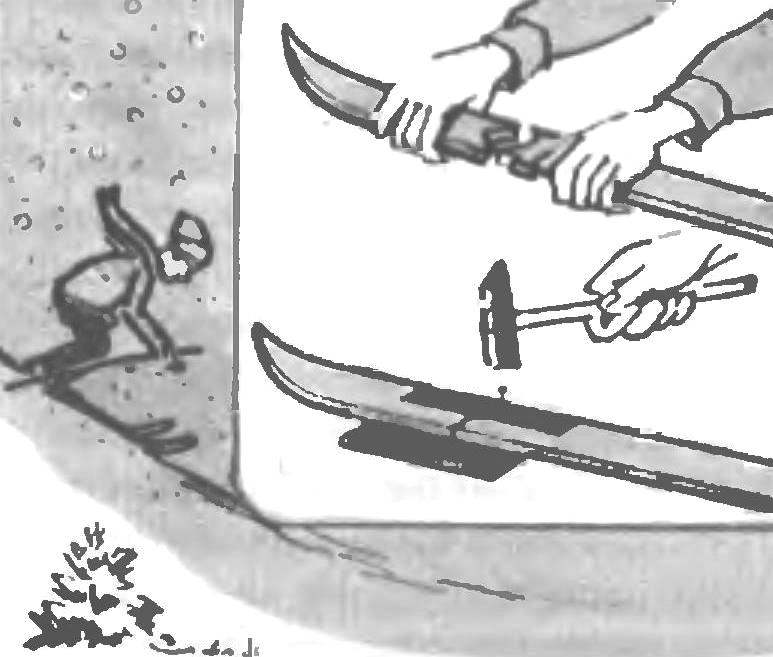 Temporarily use a broken ski will be able, to use the method shown here to restore it. Take a suitable strip of sheet metal, with a hammer tight "bandage" fracture and secure the plate with small nails. This ski long, but will serve.
Recommend to read
DEAD BRANCHES: WILL BE GREEN IF A TREE AGAIN?
After reviewing long series of projects the reader is already well placed to judge myself about some of the doctrines of the Soviet fleet development-related class cruisers. In brief...
COVER – NOT THE DEFICIT!
Something I have done for drawings and diagrams, published in the journal under the heading "Club home of the masters". In one of the rooms was a note on the machine to edit used caps...