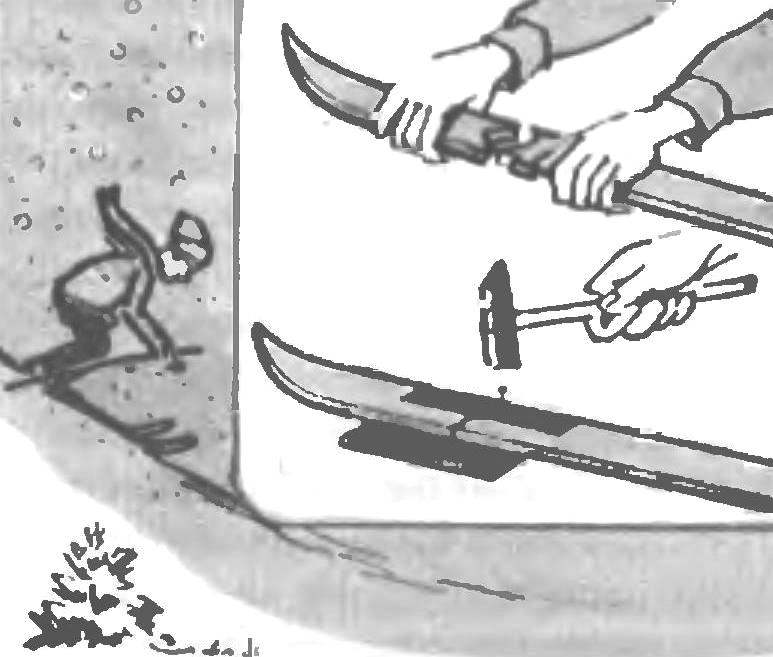 Temporarily use a broken ski will be able, to use the method shown here to restore it. Take a suitable strip of sheet metal, with a hammer tight "bandage" fracture and secure the plate with small nails. This ski long, but will serve.
Recommend to read
THE CLIP BANDAGE
I saw in the hospital, as the nurse deftly fastened on me the bandage from the bandage: as usual, tying the cut end of the tape, and using some staples. Considered and marveled at the...
WATCH YOUR FINGERS!
To protect the fingers from accidental hammer blow, enough to produce a simple holder for the nails. In the metal plate with a length of approximately 100 — 150 mm is necessary to saw...