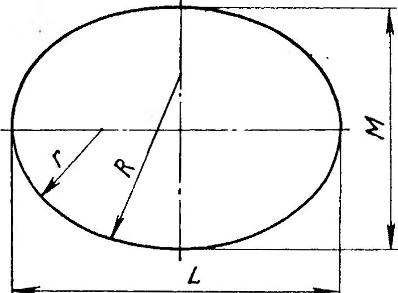 A letter from our reader V. Zasyadko prompted the idea to go back to the old idea of replacing the round sprocket of the bike Ellipso, which leads to the alignment torque generated by the efforts of the cyclist when pedaling. According to cyclists, the idea deserves attention, and the embodiment of her life — not too time consuming even at home. The recommendations V. Zasyadko calculation ellipse-tion of stars and of its manufacturing technology.
According to people who exploited the bikes with ellipsanime stars, when pedalling the chain sags unusual that supposedly can cause it to jump off. In fact, the chain is not slack, but simply changes its position in space, and four times for one revolution of the rod. As a result, when certain conditions (speed of rotation of pedals, road condition and so on) can start its resonant oscillations. To avoid this phenomenon it is necessary to set the lower horizontal tube of the frame of a simple bike roller chain guide.
For many years I have kept the article "the Ellipse for the two wheels" ("modelist-Konstruktor" No. 7 of 1982). And just recently I had implemented this idea, making for bike Ellipso,or rather oval, approaching to elliptical, star. Otezdil two seasons and was very pleased. Increased throttle response of the bike, it is better to be able to slides, less tired when riding long distances.