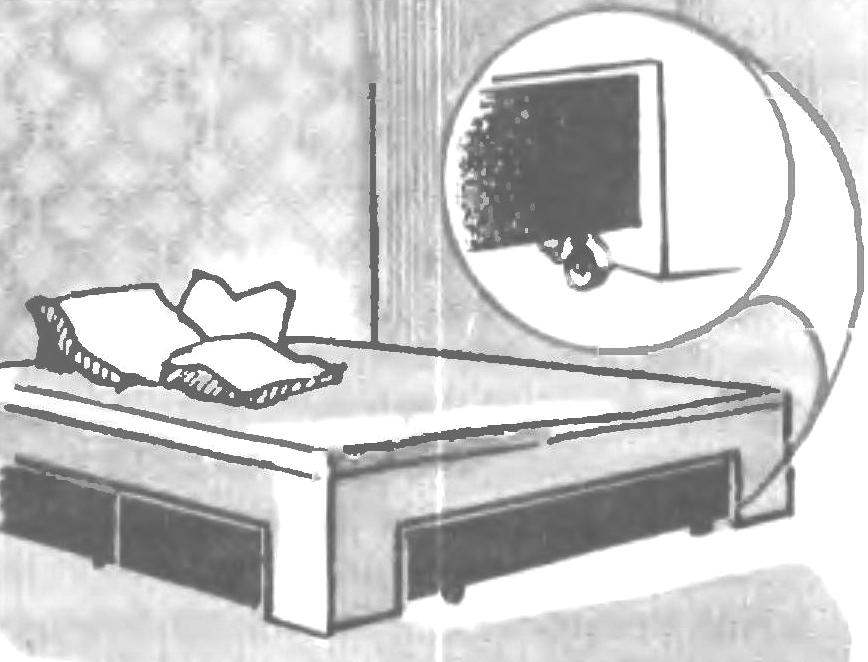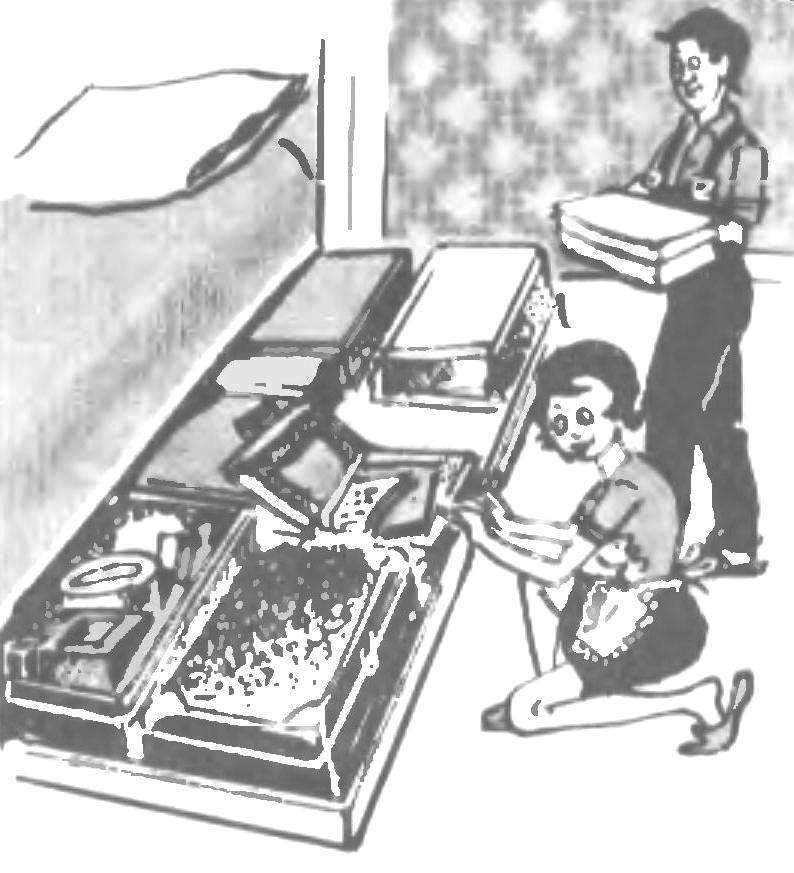 Rarely used things do not necessarily take the cabinets or the mezzanine. A convenient "pantry" can be fitted under the bed. This needs only to make a sliding tray furniture on wheels. To position stuff in the pan is better in suitcases or boxes to gather dust. Figure — the three pull-out trays.
Recommend to read
COFFEE IN THE STYLE OF "COUNTRY"
To make a coffee table for any house master. But when choosing a design most often stop at the traditional scheme: the working Board and four legs. However, such structures are inherent,...
FLYING AROUND THE ROOM
Room models of small size. Simple in design and in manufacture. Material for their construction can serve as dry stubble and any weed, its structure is similar to a stalk of wheat. As...