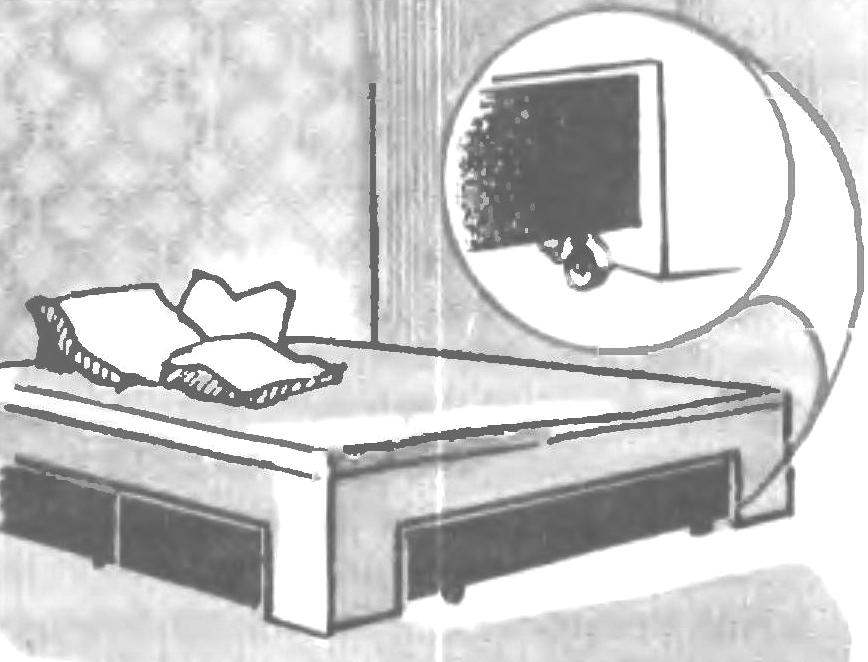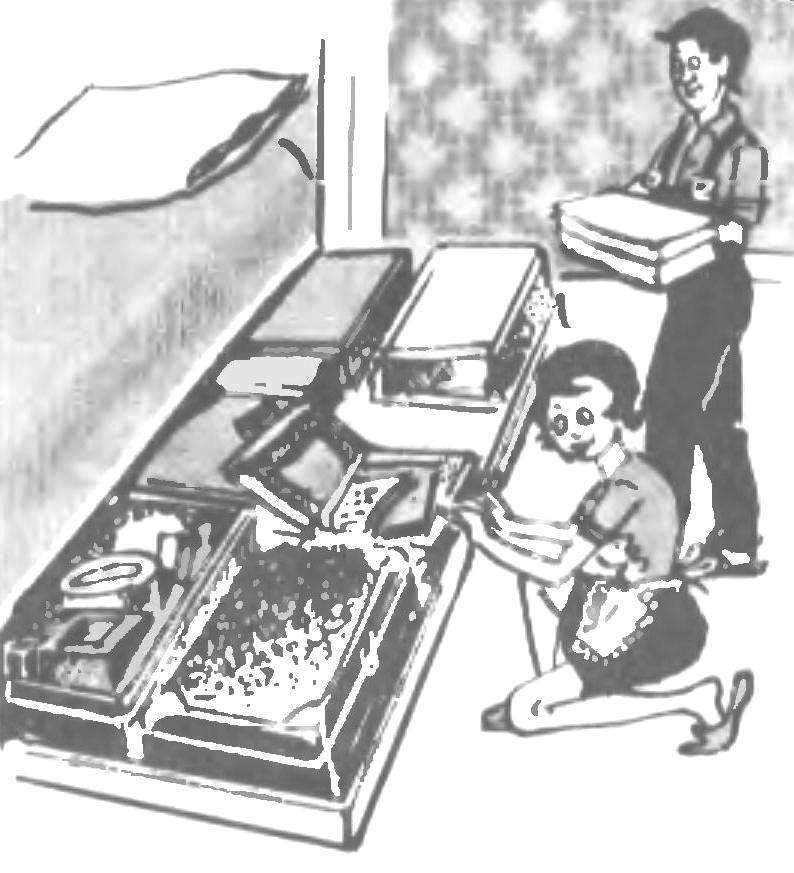 Rarely used things do not necessarily take the cabinets or the mezzanine. A convenient "pantry" can be fitted under the bed. This needs only to make a sliding tray furniture on wheels. To position stuff in the pan is better in suitcases or boxes to gather dust. Figure — the three pull-out trays.
Recommend to read
SPANISH LANDFILL LUFTWAFFE
Fighters Messerschmitt Bf 109 first modifications. (The end. Beginning at No. 7 in 2004). Frontline service Bf 109 in Spain began suddenly and quite successfully. In October 1936, when...
ROCKET AND GUN "TUNGUSKA"
By the end of 1960-ies has increased its attention to the creation of highly mobile anti-aircraft army air defense short range, able to work as part of the advanced forces that could be...