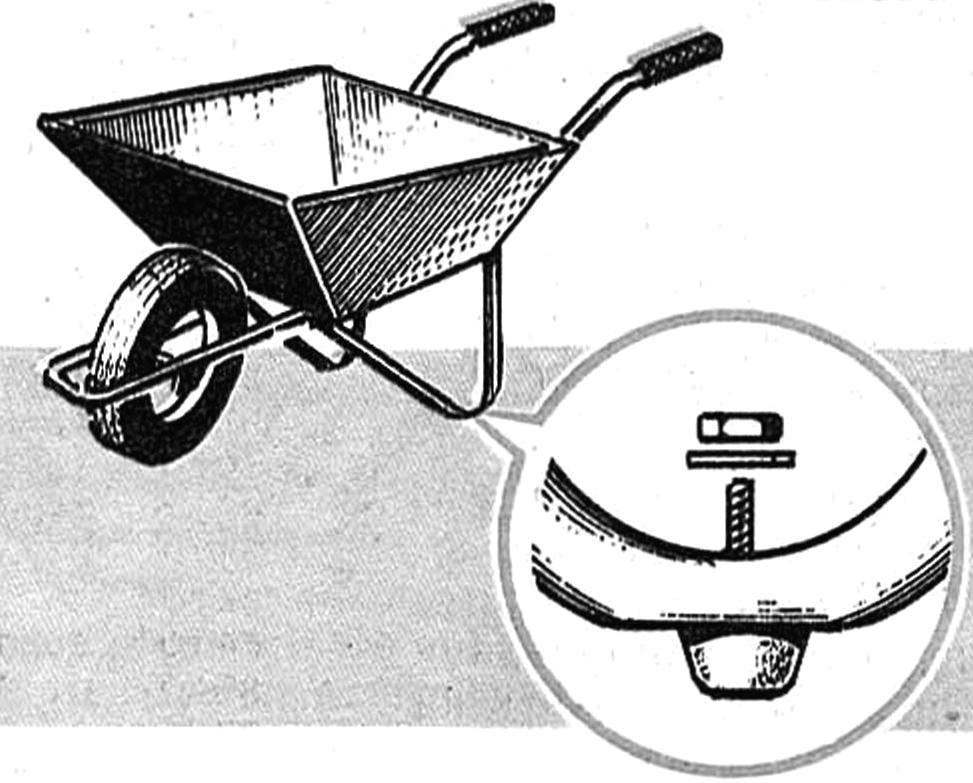 Garden wheelbarrow will last much longer if stands are to be equipped with additional rubber feet, taken from the old buildings of the radios.
Recommend to read
Where to find what is nowhere?
A number of online stores of different types is growing by leaps and bounds. And if to buy a laptop or gaming console at best price now is not too difficult, what to do when you have not...
SPINNING WITHOUT INERTIA
Throwing spinners on the reel of a spinning formed the so-called "beard" thread waste, which brings much trouble to the fishermen. A simple jig made from aluminum plate, steel wire,...