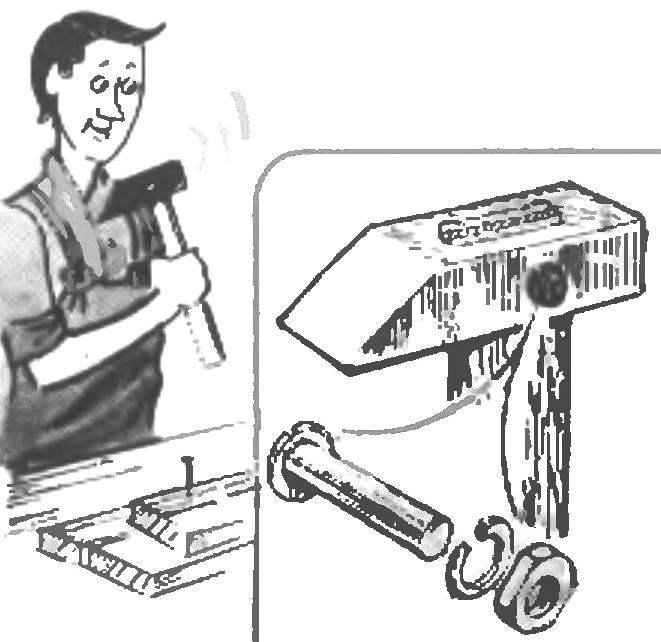 Love tinkering at leisure, often use the hammer and made sure that the mounting of the striker on the handle with a wooden or metal wedge is reliable. So I decided to make this connection otherwise. In the side of the hammer drill through hole and inserted the bolt, securing VGO nut with washer Graiera. Now the reliability is guaranteed.
N. ATANIYAZOV, p. A l t s n K y l s, Uzbekistan
Recommend to read
RETURN SCREEN
It would seem that the screen has gone forever from our life. Really, where now you see her —is amongst the theatrical props. And whether it is necessary in a modern apartment? It turns...
FOR HEAVY SOILS
The tillers were made by my father Allan Slavicek mäki in 1984 and is intended for the cultivation and processing of heavy soils. Engine. - scooter VP-150: single cylinder carbureted...