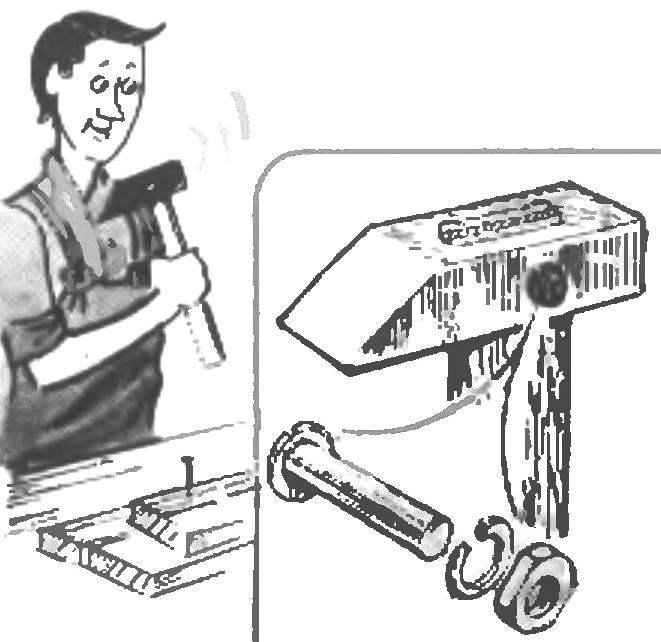 Love tinkering at leisure, often use the hammer and made sure that the mounting of the striker on the handle with a wooden or metal wedge is reliable. So I decided to make this connection otherwise. In the side of the hammer drill through hole and inserted the bolt, securing VGO nut with washer Graiera. Now the reliability is guaranteed.
N. ATANIYAZOV, p. A l t s n K y l s, Uzbekistan
Recommend to read
ZAZ-965 "Zaporozhets"
The domestic auto industry came to the choice of the prototype for the production of small-car very responsibly — was based on FIAT600 miniature, won in Europe, indeed wildly popular....
INSTEAD OF SEWING — DRILL
In No. 6 1981 "M-K" talked about how the members of the design circle agricultural modeling of Chernigov obsut after the tour on the kolkhoz apiary has designed the installation for...