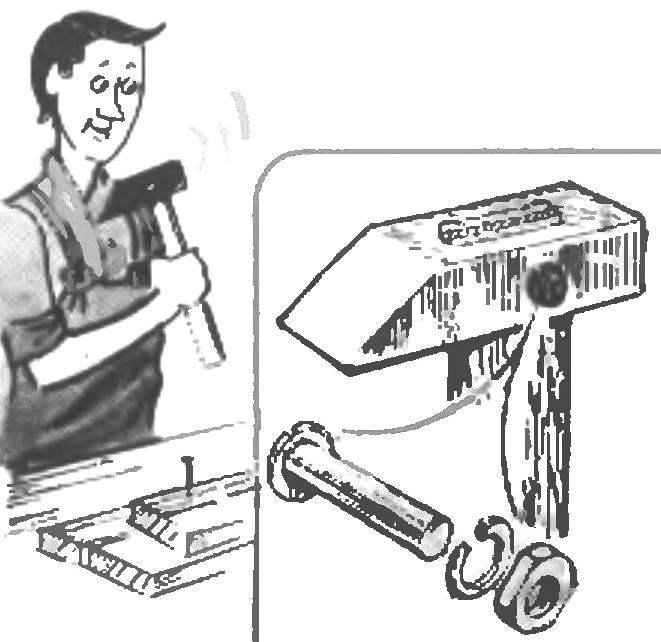 Love tinkering at leisure, often use the hammer and made sure that the mounting of the striker on the handle with a wooden or metal wedge is reliable. So I decided to make this connection otherwise. In the side of the hammer drill through hole and inserted the bolt, securing VGO nut with washer Graiera. Now the reliability is guaranteed.
N. ATANIYAZOV, p. A l t s n K y l s, Uzbekistan
Recommend to read
BOOKCASE-RETRO
When a small room for a student or a student does not establish a standard store-bought furniture because of its size, the solution may be compact and simple construction, proposed by...
RAKE-GRAPPLE
Cleaning up fallen leaves is one of the everyday work in any garden. And basic gardening tool and an ordinary rake. Nemurasete seems to be the case, but... to remove the foliage even...