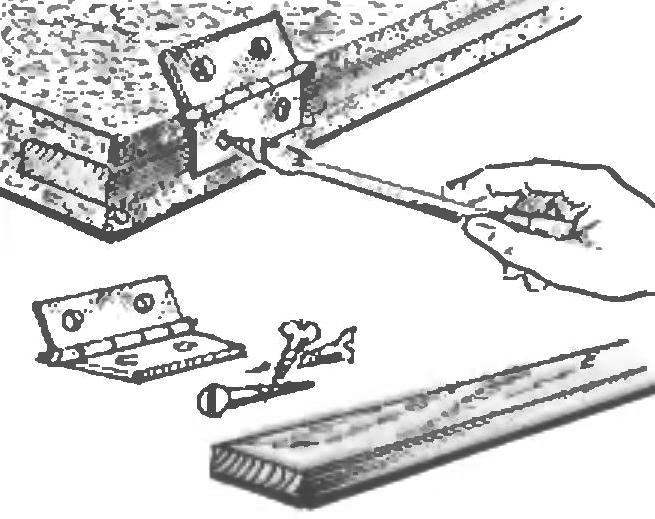 Widely used in home construction and furniture manufacturing, chipboard (particle Board) for all their positive qualities, have a serious drawback — they are poorly kept fasteners. If hung dvori of DSP, that loop after some time it will get loose or even break due to the fact that the stove will crumble and the screws will pop out of their sockets.
This can be avoided if the pre-places of fastening of hinges to chipboard to cut a groove and glue it to a wooden rail so the screws will hold securely.
Recommend to read
SEEDER-DORADCA
On private land, perhaps only a decorative grass — raygrass — tracking, scattering the seeds. The vast majority of annual flowers and vegetables planted in rows: so the plants are easier...
TRAINING GLIDER MODEL
Serious modeling starts with a small design. Noteworthy experience in the construction of the simplest models of gliders have gained members in the House of pioneers and school students...