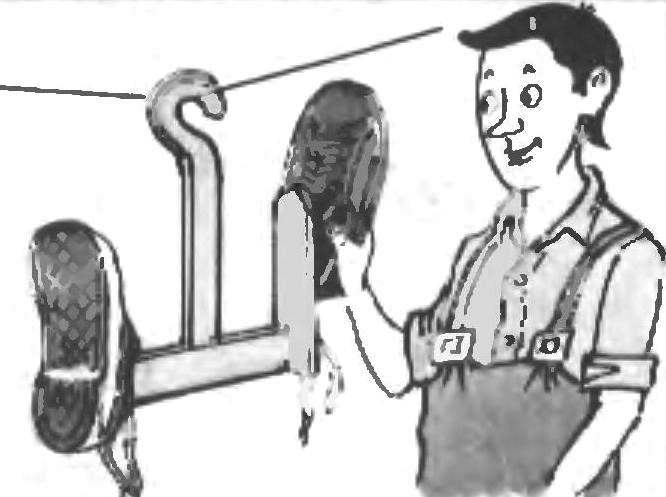 These hangers are designed for drying shoes. They are knocked together or going Shipov connection of the wooden slats, one of which takes the form of a hook, and the other two vertical straps worn shoes. Such a hanger clinging to the clothesline and shoes quickly and well dried after a rain or wash.
Recommend to read
D-PAD-UNIVERSAL
Really, do you need a swivel chair or a chair, stand for g/dressed or swivel front under the radio, lamp, hanger, any of these grounds can be made on the proposed scheme. It is suitable...
ECONOMICAL VELOPLIVD
Almost all designs drive bikes have a common drawback that reduces their efficiency. This defect is uneconomical expenditure of muscular energy in the change efforts from one foot to the...