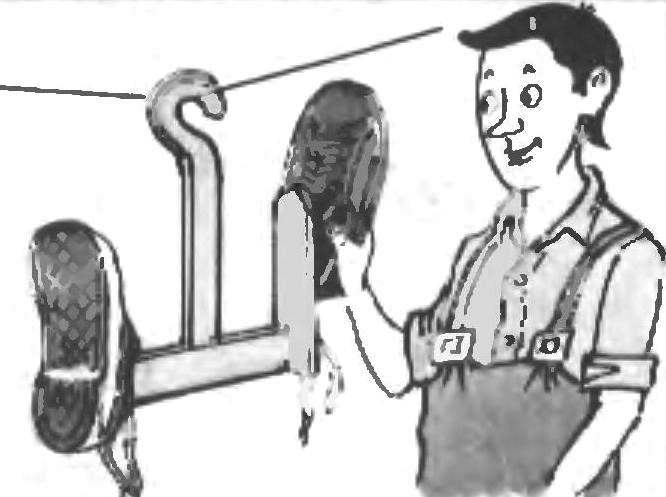 These hangers are designed for drying shoes. They are knocked together or going Shipov connection of the wooden slats, one of which takes the form of a hook, and the other two vertical straps worn shoes. Such a hanger clinging to the clothesline and shoes quickly and well dried after a rain or wash.
Recommend to read
PARAGLIDING: FROM "ORION" TO "ANTARES"
Flight from the Orion constellation, the constellation of the Scorpion, namely the alpha of the constellation — Antares, would require probably much more time than creating the...
THE STORE LOADS
In Amateur practice when developing or establishing a device is often required to connect to it a certain load and still it is necessary to measure its output parameters. This scheme...