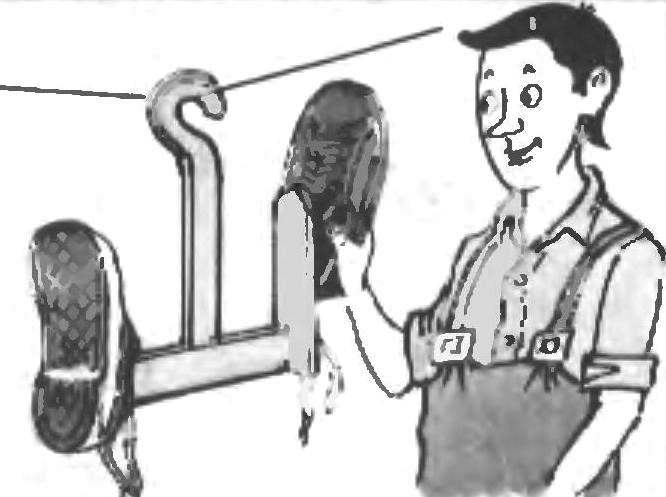 These hangers are designed for drying shoes. They are knocked together or going Shipov connection of the wooden slats, one of which takes the form of a hook, and the other two vertical straps worn shoes. Such a hanger clinging to the clothesline and shoes quickly and well dried after a rain or wash.
Recommend to read
BETTER THAN HOOKS
If you rode into a new apartment and have not had time to nail in the bathroom hooks for towels, don't rush. That you will always have time to do. It is much easier and looks prettier...
BALCONY DRYER
To quickly dry the washed linen, the hostess usually hung out on the balcony: comfortable but not very aesthetically pleasing. However, drying underwear will not be visible from the...