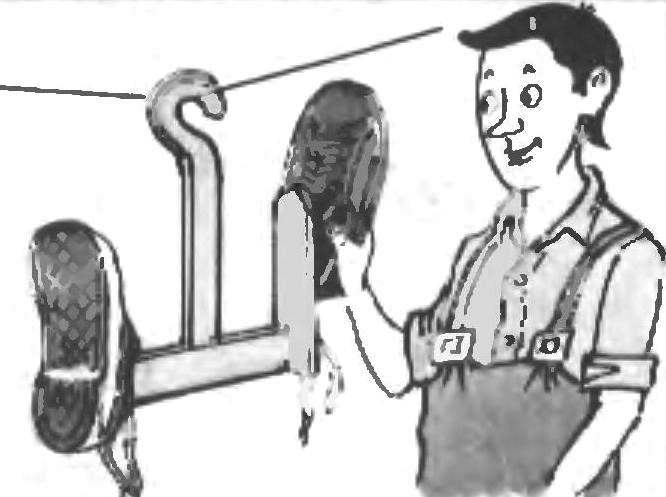 These hangers are designed for drying shoes. They are knocked together or going Shipov connection of the wooden slats, one of which takes the form of a hook, and the other two vertical straps worn shoes. Such a hanger clinging to the clothesline and shoes quickly and well dried after a rain or wash.
Recommend to read
AMBULANCE BOOK
My home library is quarter of the self-made volumes that the quality of the binding and design are not inferior printing samples. In the literature in some detail with illustrations of...
THE OUTLET IN THE CARTRIDGE
In order not to keep the additional wiring to connect the auxiliary electrical appliances at work using portable lamps, enough cartridge "carrying" to install a homemade adaptor as shown...