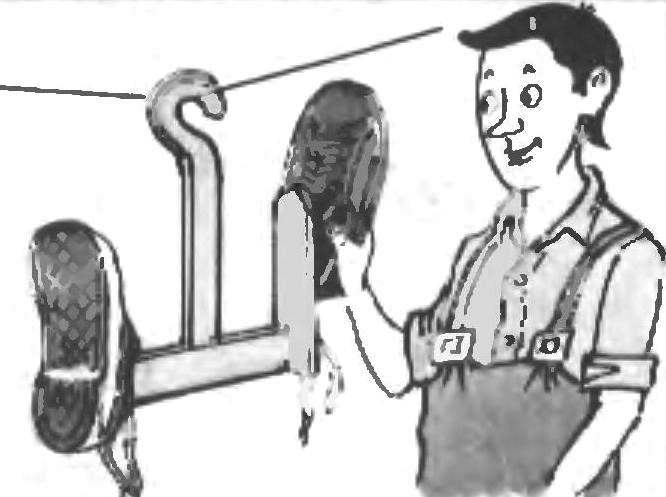 These hangers are designed for drying shoes. They are knocked together or going Shipov connection of the wooden slats, one of which takes the form of a hook, and the other two vertical straps worn shoes. Such a hanger clinging to the clothesline and shoes quickly and well dried after a rain or wash.
Recommend to read
CAN AND CONE
To increase the diameter of the axis bearing, to make the flat-head screws out of the ordinary, to any cone to grind spinner air mover — many operations without a lathe will allow you to...
TIGHTROPE WALKER ON A THREAD…
Kids especially like the dynamic, moving toys. Even more the ones they made themselves or with the help of adults. And especially if the object of the game is associated with some of the...