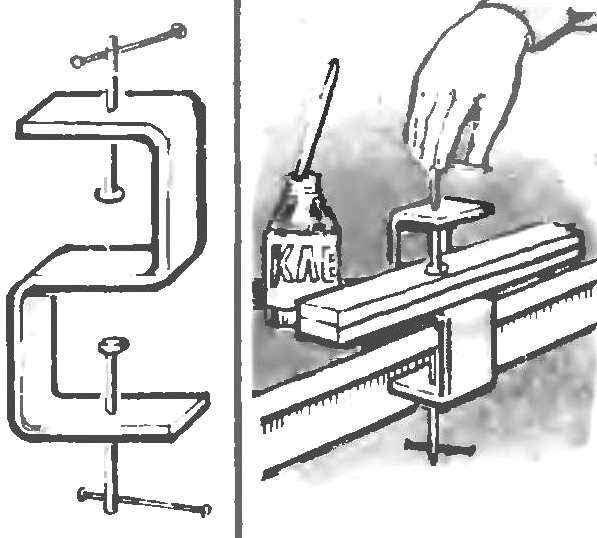 Details of the processing here is a simple clamping device can successfully replace table vise.
Recommend to read
UNDER CONTROL — CAMBER
Infringement of corners of forward wheels of cars leads to unpleasant consequences: increasing the load on the steering wheel, the difficult control of the car, there is an intensive...
SKI FOR MOTORCYCLE…
No steep turns on groomed winter road or spring ice is not terrible motorcycle with the original device, made by G. Konyaev from the village of Il'insk Perm region. The hinge side of the...