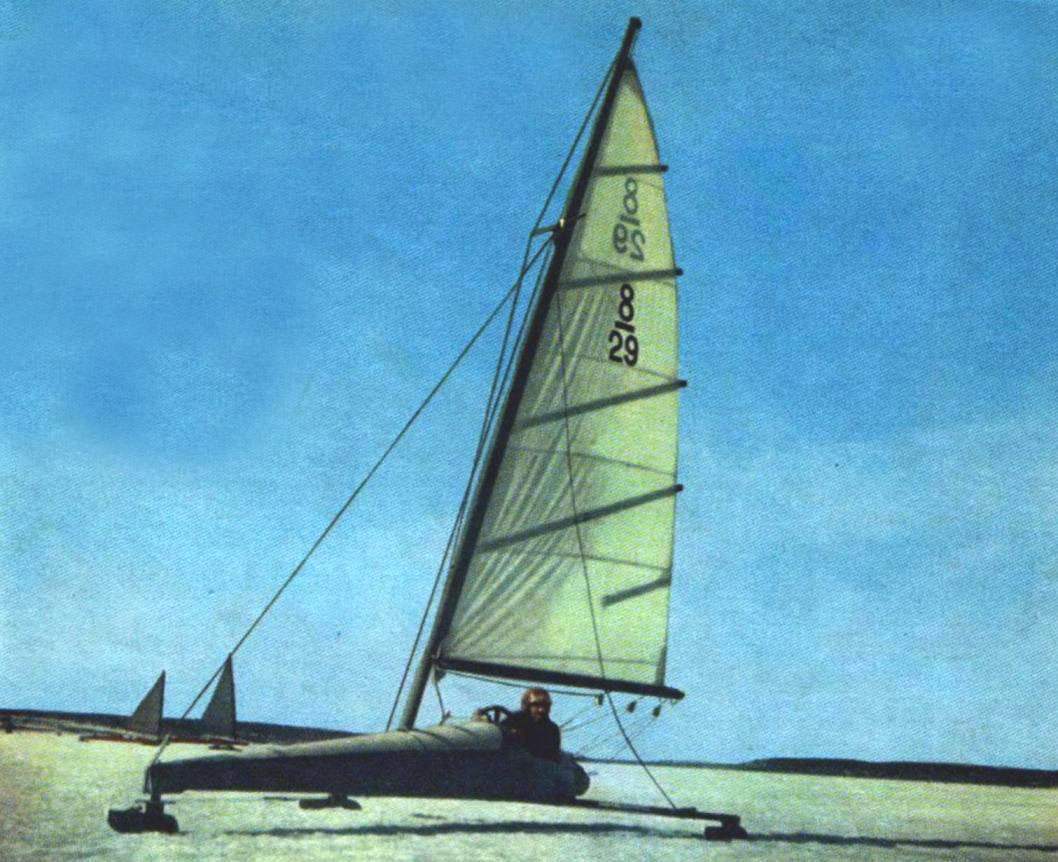 "Ice bird" called athletes Buer-"vosjmimetrovaya" for his high speed and the ease with which it allows you to make turns and maneuver. Especially for "sense the wind": the throttle response, as told to motorists. Finally, the ability to immediately respond to any request of the steering: "good message" — would have celebrated horsemen. This is true, because his "power to weight ratio" — the ratio of the area of the sail to the total weight of the glider is higher than other types. But still Berestov attracts you to a free class: if the rest are monotypes, and must exactly match your standard, there are great opportunities for creativity, experiment.
Almost every tie is building a Buer itself: armed with a theory, he defines and lays the optimal, in his opinion, parameters, dimensions, puts the centers of application of the forces and moments. This applies both to the body of the glider, and to the sail.
Our readers are already aware of some design iceboat created specifically for training children's sports groups, for training novice sailors the art of managing sails in the winter (see "snowflake", "Blue bird" in the No. 1 and 11 in 1979). Today, the magazine introduces the more serious development of sports Buer of our national class "8-meter" band the free design — that's the official name. It was built by Paul K. Levin, one of our most experienced experts Berestov who participated in the race in the late 30-ies.
During the siege of Leningrad, he often went out on snowmobiles across the ice Ilmen-lake in the rear of the enemy, landed troops, led the exploration. In the postwar years P. K. Levine became a master buernomu sport. And to this day he parted with the land yachting: developed "vosjmimetrovaya" — a valuable combination of theory and experience.