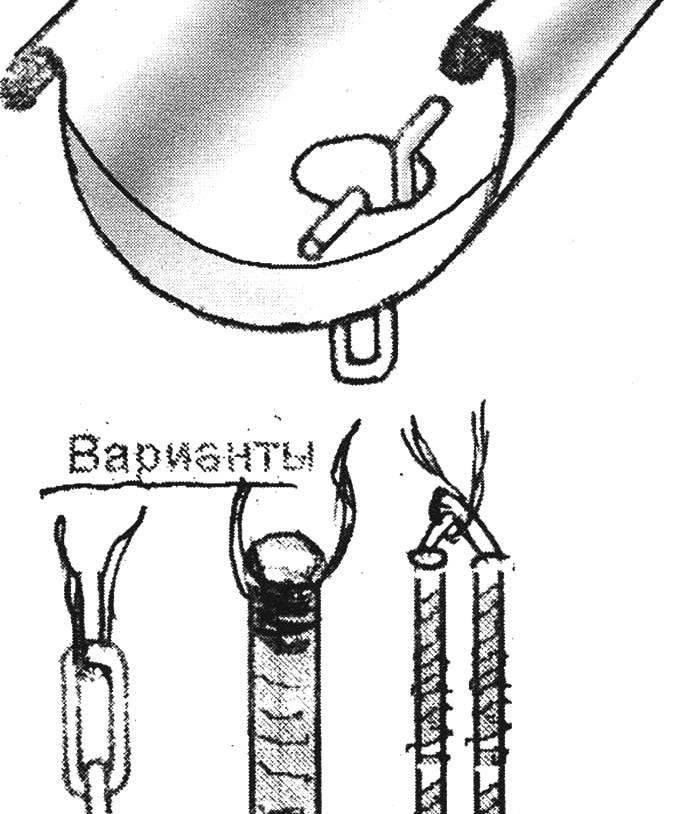 To collect rainwater from the drain flooded the bottom of the wall and the Foundation, it usually put a barrel or descend from the roof a chain, playing the role of a "ladder" to calm "descent" of the jet. However, not all find a chain of this length, so instead, you can use rope or double rope. The figure shows a simple method of attaching fixtures to the trough of the gutter, the end of which should be slightly bend so the water is not blended in addition to descent.
Recommend to read
PIGGY RAIN
Most gardeners under the gutters certainly are cumulative barrels to collect rainwater from roofs for irrigation reserve, and in case of fire — water at hand. It's a pity, when the heavy...
THE ROD — CHUTE …
Fall — during fall and rainy weather — wet leaves quickly clog all the drains from roofs and especially gutters. To prevent this from happening and did not have those constantly cleaned,...