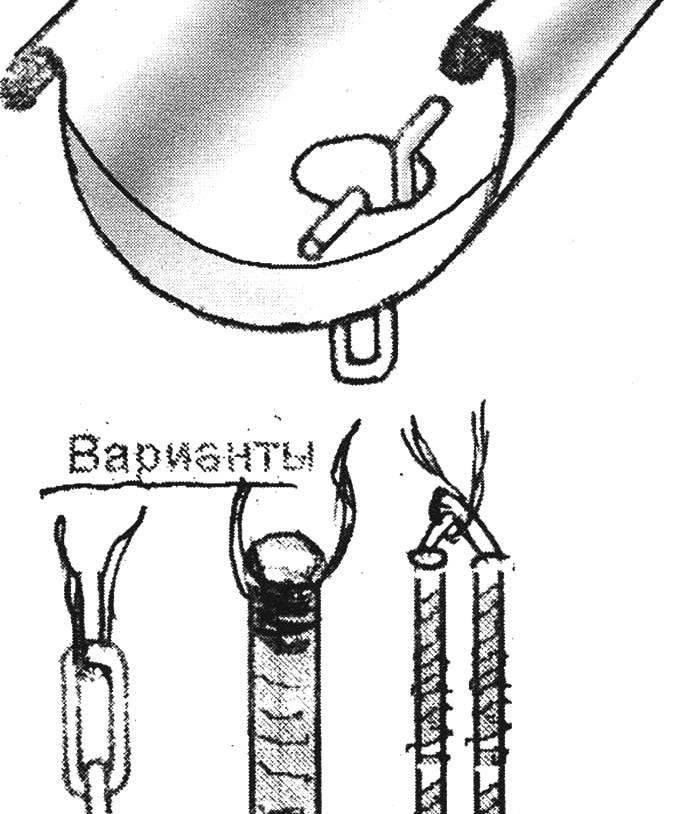 To collect rainwater from the drain flooded the bottom of the wall and the Foundation, it usually put a barrel or descend from the roof a chain, playing the role of a "ladder" to calm "descent" of the jet. However, not all find a chain of this length, so instead, you can use rope or double rope. The figure shows a simple method of attaching fixtures to the trough of the gutter, the end of which should be slightly bend so the water is not blended in addition to descent.
Recommend to read
FOR AEROBATICS
Meditating and finding equipment for the new sports season, we decided to stop on tested, proven for many years solutions. Sacrilega scheme is not too large wingspan; horizontal tail...
AND FIREWOOD READY AND HAY
Should get hold of your domin part with the land and animals type cows, as memorized from childhood tongue Twister "In the yard — grass, grass — wood" begins sometimes to acquire...