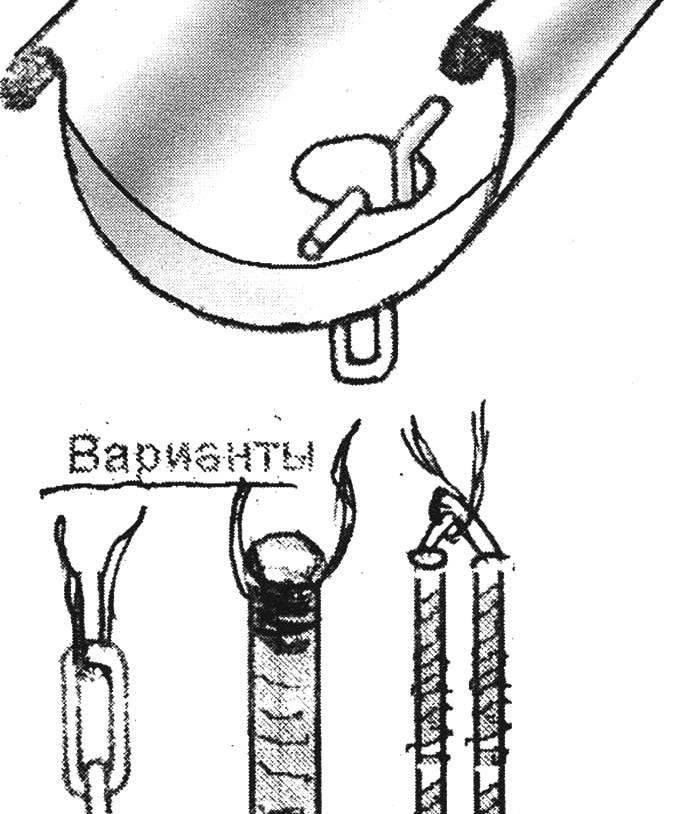 To collect rainwater from the drain flooded the bottom of the wall and the Foundation, it usually put a barrel or descend from the roof a chain, playing the role of a "ladder" to calm "descent" of the jet. However, not all find a chain of this length, so instead, you can use rope or double rope. The figure shows a simple method of attaching fixtures to the trough of the gutter, the end of which should be slightly bend so the water is not blended in addition to descent.
Recommend to read
"HANGER" FOR SKIING
If the family and children, and the parents are addicted to skiing, it makes sense to find the area for neat and easy storage. The easiest way to arrange a wall "hanger" ski rack, which...
SIMPLEST ANTI-THEFT DEVICE
What devices are invented so that the attackers couldn't steal a car. Steering lock, gear shift knob, wheels, dodgy electrics off, the impact on the psyche of a siren, light shows and...