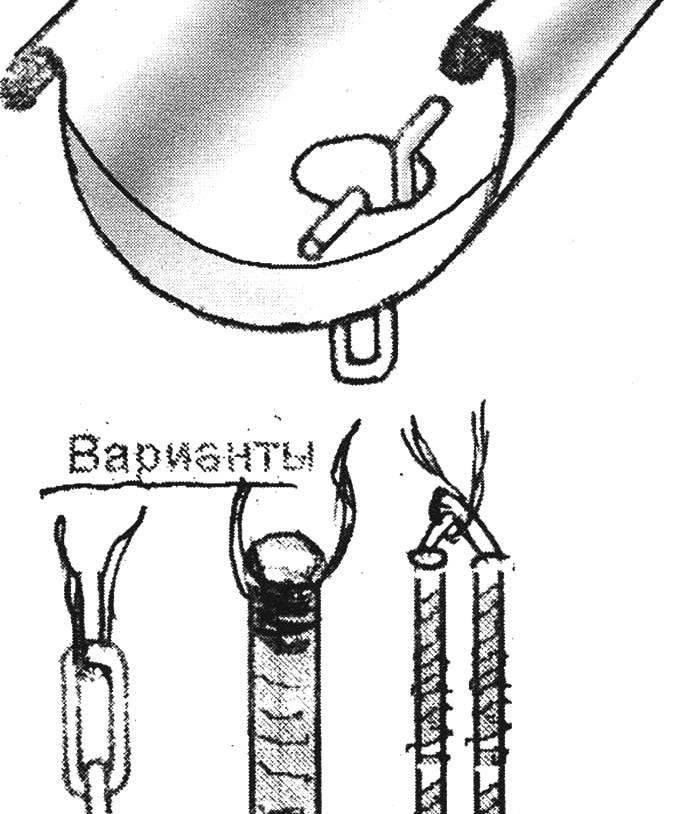 To collect rainwater from the drain flooded the bottom of the wall and the Foundation, it usually put a barrel or descend from the roof a chain, playing the role of a "ladder" to calm "descent" of the jet. However, not all find a chain of this length, so instead, you can use rope or double rope. The figure shows a simple method of attaching fixtures to the trough of the gutter, the end of which should be slightly bend so the water is not blended in addition to descent.
Recommend to read
THE BTR-T FROM THE TANK
Heavy APC based on the T-55 was first shown at the 2nd exhibition VTTV-97 in Omsk Developing a machine tailored to heavy urban fighting of the first Chechen campaign, Omsk KB transport...
MODELIST-KONSTRUKTOR 1994-08
IN THE ROOM: Public KB "M-K": M. Vdovin. For any roads (2); Ya Solomennikov, I. Solomennikov. The secrets of boat DaVinci (3). Small-scale mechanization: V. Fedotov. Tiller -...