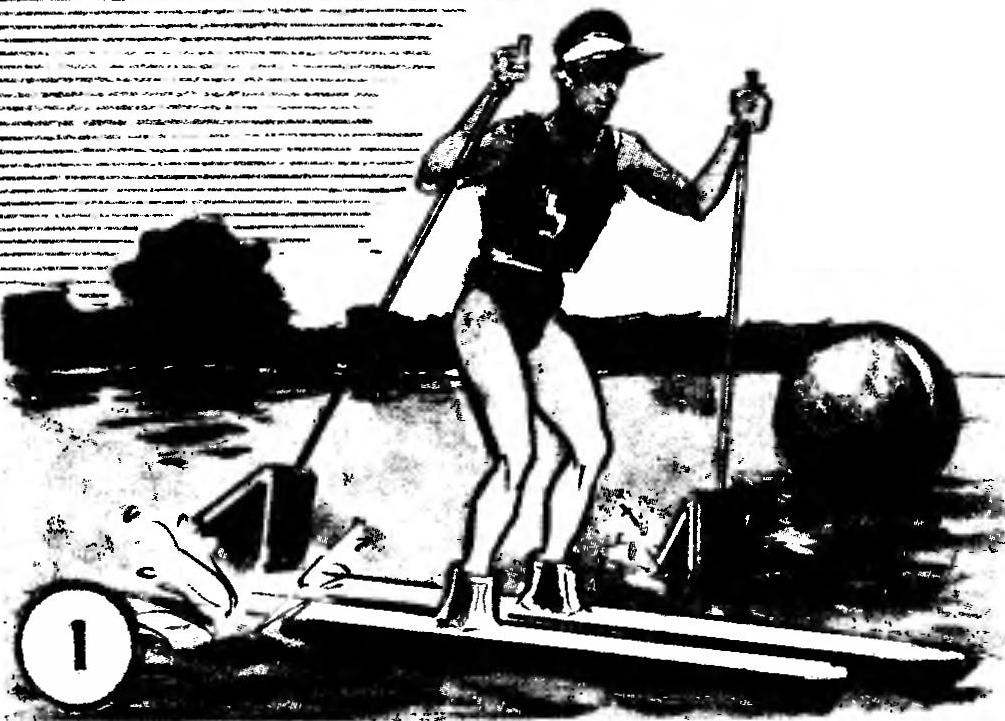 Perhaps you will agree, that more accessible and useful for the health of stadiums than small and large rivers, lakes and reservoirs, and a large number are scattered all over the country, it is difficult to come up with. But today, they, unfortunately, are mostly deserted. In recent years, water a bit back from the sails of the windsurfers, but also this wonderful sport has not yet become widespread. Obstacles are the relatively high cost of the equipment and the small scale of its production.
The author asked the chain to "revive" our small water bodies and developed the design of a universal float, using which you can collect lots of interesting shells for exciting sports activities on water.
It and wads floats for "Hiking" walks on water or sailing. Unified special fasteners allow you to quickly and securely attach to the floats and components, other projects, and many elements of the previous designs can be used in the future. The basis and more complex collapsible vessels are all the same floats, convenient in transportation and storage.
In assembled form they constitute unsinkable construction, hermetically sealed by plastic apron. Floats are invested in an inflatable container (child's plastic bouncy balls) or foam separating the sealed compartments.