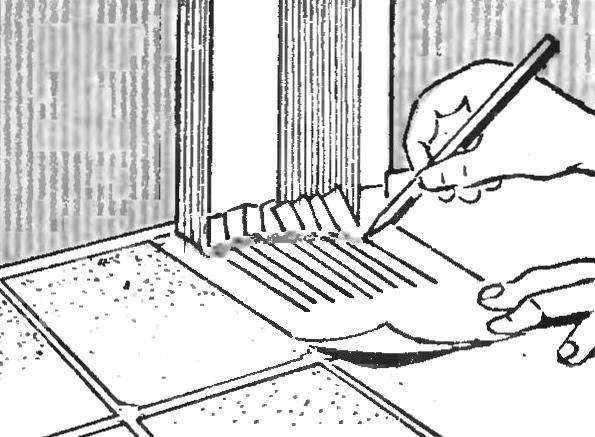 To get a perfectly accurate joint of the flat parts with a curved surface allows simple reception. Take a sheet of thick paper, such as Whatman; one edge cut into a narrow strip and attach this side to those curves that you want to copy. Drawing in the petals with a pencil or a knife and get them cut lines, and hence a template for marking flat parts.
Recommend to read
WITH THE "METEOR" LYRICS
High-speed cord model presented on these pages, designed and manufactured in the older group of avtomodelistov club for young technicians Novosibirsk plant named after V. P. Chkalov. A...
WALK-BEHIND WHEEL
For simplicity, I decided to make the walk-behind, in-parzych, unicycle, and secondly, on the basis of units, components and parts of various machines manufactured in the factory. Took...