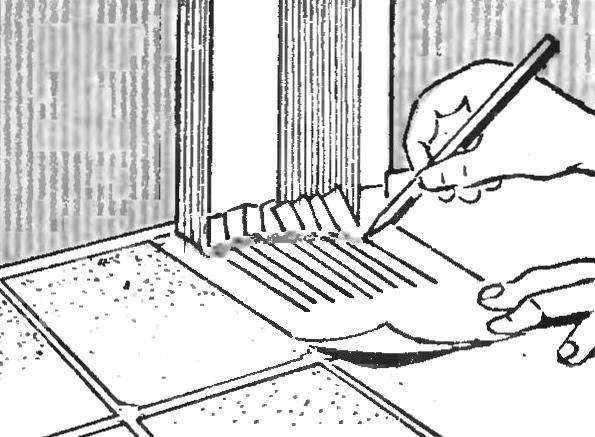 To get a perfectly accurate joint of the flat parts with a curved surface allows simple reception. Take a sheet of thick paper, such as Whatman; one edge cut into a narrow strip and attach this side to those curves that you want to copy. Drawing in the petals with a pencil or a knife and get them cut lines, and hence a template for marking flat parts.
Recommend to read
COAT OVEN
Older homes still sometimes there are amazingly cozy and beautiful tiled stoves. Alas, today, like the furnace heating, the tiles are fading. And they can be found only as a piece of...
A LOCOMOTIVE WITHOUT STEAM AND SMOKE
The first domestic locomotive ВЛ19. In the late 1920-ies in our country began the so-called industrialization, whose main objective was to lift the industry to the level of the leading...