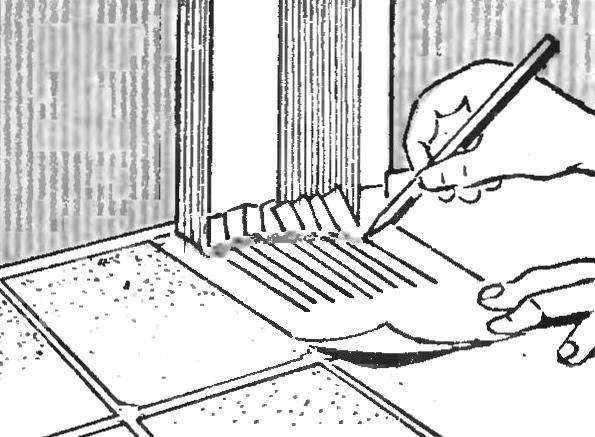 To get a perfectly accurate joint of the flat parts with a curved surface allows simple reception. Take a sheet of thick paper, such as Whatman; one edge cut into a narrow strip and attach this side to those curves that you want to copy. Drawing in the petals with a pencil or a knife and get them cut lines, and hence a template for marking flat parts.
Recommend to read
PLYWOOD HAND
Any gloves, especially leather, be dried without losing their form if you make this from any material pravilno flat, resembling a hand. Draw pravilno before sawing is very simple: put...
TWO-HANDED BARREL…
To lift and move manually to a large barrel and it is not easy and inconvenient: not to hold on. Meanwhile, equip it with a pair of convenient handles very easy. Do in the side wall at...