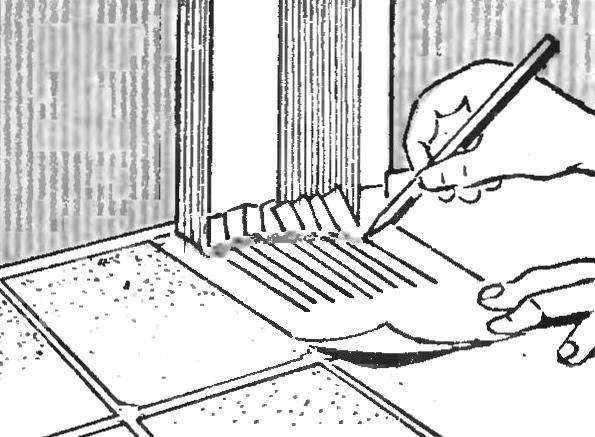 To get a perfectly accurate joint of the flat parts with a curved surface allows simple reception. Take a sheet of thick paper, such as Whatman; one edge cut into a narrow strip and attach this side to those curves that you want to copy. Drawing in the petals with a pencil or a knife and get them cut lines, and hence a template for marking flat parts.
Recommend to read
THE SWEDISH… THE "GATE"
Well the kids in the summer: any fields—soccer field, a thick branch of wood—finished bar; but if even in the courtyard of the adults tried and equipped sports town, then — a daily...
DOCTOR SURFACING
From circular knives, no matter where they worked in agricultural units, in the fields or in industrial plants, — wear out really fast sharp working edge. Therefore, innovators tend to...