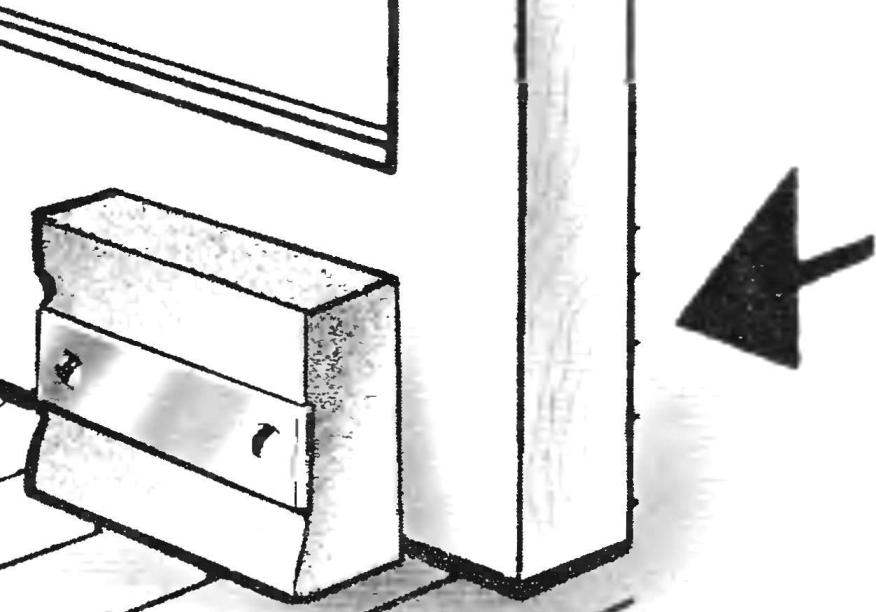 What only options are fixing the door in position by homebrew not tested! Here is another, perhaps the most accessible of the simplest. You will need only a small piece of sponge rubber (e.g., bath sponges). Attached to the bottom of the door close to the floor, he will hold it in the place where you need.
Recommend to read
SO AS NOT TO INTERFERE
How in the large or small basins, so they are all occupying the limited space of the bathroom. Three hook driven into the wall above the bath, will solve the problem — they will serve as...
IF THE GARAGE IS NARROW
Fasten on the side of its walls pieces of rubber hose — doors of your car are always safe.