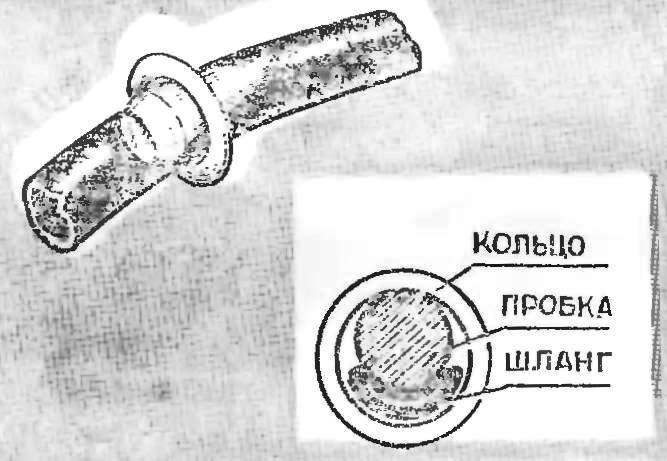 Once I took off the rubber hose and clamp under the right hand was not. Then I picked up steel ring of internal diameter slightly greater than the diameter of the hose, and cut a wooden conical tube. By threading the hose into the ring, using the tube can be easily adjusted water flow and, if necessary, to stop it altogether.
A. TYMOSHCHUK, Gosinski R, n. the Grove, Rivne region.
Recommend to read
SELECT THE TRANSFER
In the design business, like any other form of creativity, a person often have to take an unpaved path. This path is always difficult; it is only one who is fluent in the ways, methods...
KHARKIV MOTORCYCLES
By the early 1930s, one of the centers of the nascent Soviet motorcycle could be the city of Kharkov. Here in the capital of Soviet Ukraine, on the territory of the former sugar factory...