About code locks wrote more than once. However, most of them are difficult to repeat. Design suggested by our Bulgarian friends (the journal "Radio Television Electronics"), devoid of this shortcoming. For opening this lock simply insert the key and complete the circuit with the resistor R1 a certain value (it is mounted in the housing of the key). If the resistance will be different from that specified on the schematic, the relay does not work and the lock will not unlock.
Lock in idle mode (no key) consumes Ocala 16 mA and 24 mA with the key.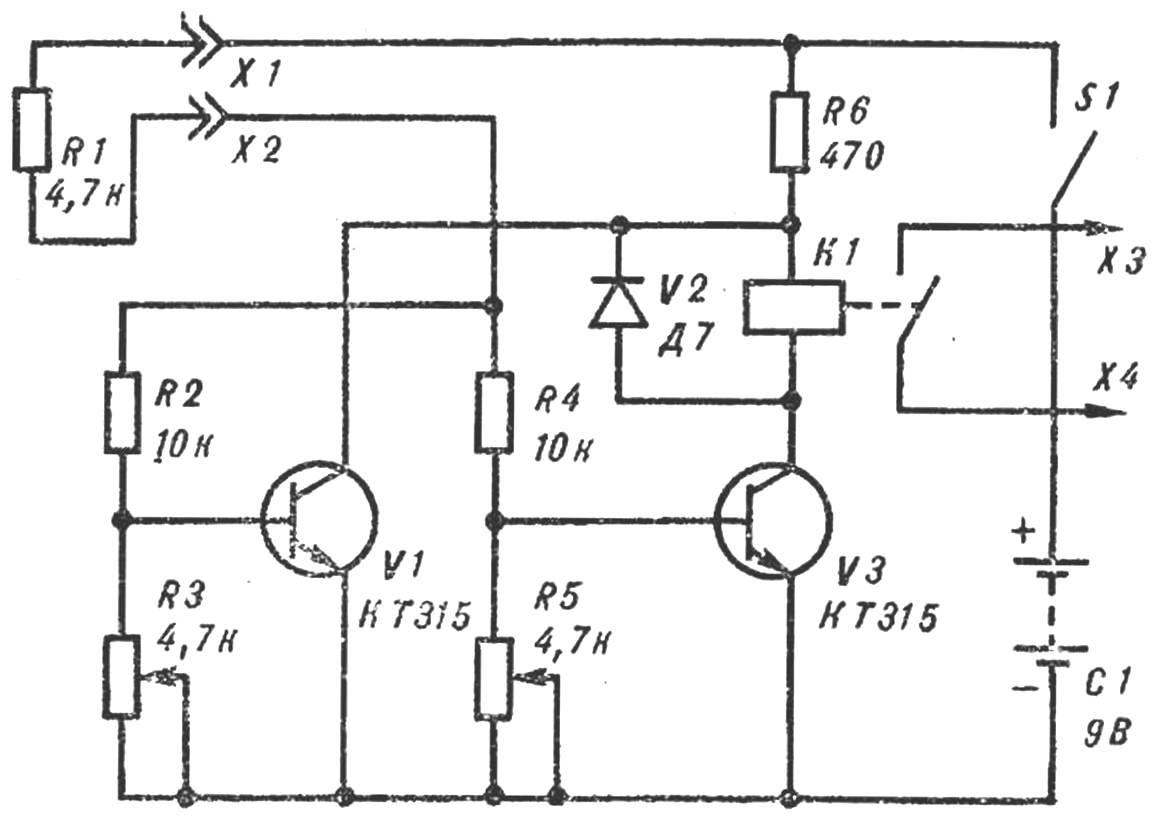 Relay — 6V, 20 mA. Transistors V1, V3 — low-power silicon, for example, KT315 with any alphabetic index.
Recommend to read
WOODEN GRASSHOPPER
Recumbent I've collected over the ten days together with their children and we called him "Grasshopper". Rear wheels have "Grasshopper" — from Bicycle "the Schoolboy one of which is...
"MNOGOTSVETIE" CUSHION
For painting walls, fences and other large surfaces are often used paint rollers. However, if you use several different paint colors, it is necessary to acquire a set of rollers or spend...