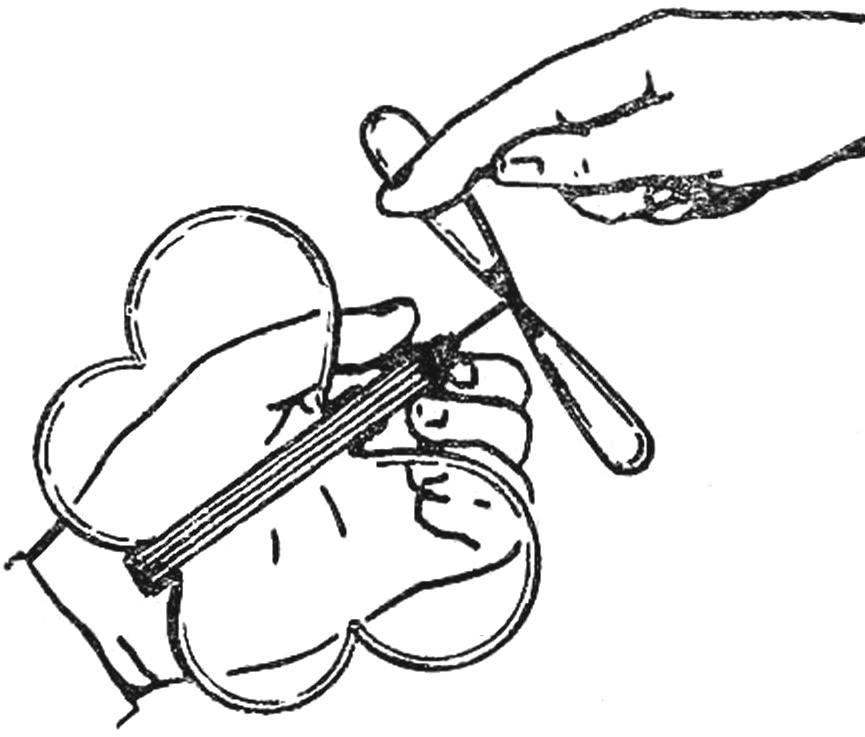 Very funny flying butterfly can be done in just one evening. You will need scissors, a file, a hacksaw, pliers and, as always, a ruler and a pencil to enlarge the drawing.
Production models will start with the screw 1. It can be bent from steamed in boiling water willow twig or reed. Even easier to use a wire thickness of 0.5 mm. the Blades are bend at an angle of 15-20° and Okley tissue paper. Out of cardboard do the bearing 2 and the washer 8. In the middle of the thrust washer hole. Put the washer on the screw and wrap it in this thread. Put an end to procrastination, from which were made the screw into the hole of the bearing and bend the hook 7.
Now we do the very butterfly. Drank from plates of the two racks 4, made of wire bend the bracket 5. Pick a frame and connecting parts (bearing, rack, bracket) bonded thread.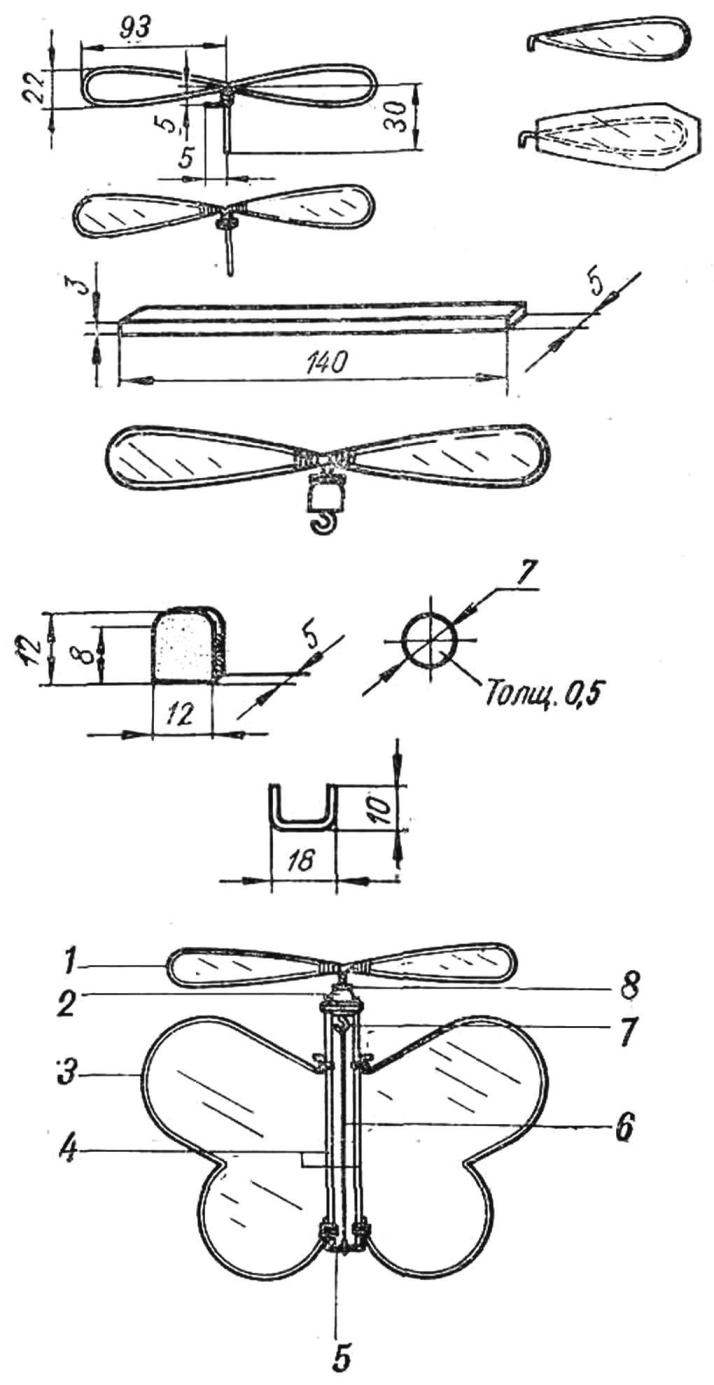 Wings to make too easy. Draw on paper drawing of the wing and precisely bend from a wire from the frame 3. Similarly, make second wing. Secure the wings on the rods and the bracket bonded thread, obkleyte wings tissue paper. It remains to install the rubber motor and you can run the butterfly in flight.
Recommend to read
CLIP FOR PLATES
How quickly and firmly connected to the flat parts? For example, lined with metal or other hard surface insulating mats, where access from one side? A simple and effective solution was...
PRESS THE BIBLIOPHILE
The most interesting, favorite books deteriorate in the first place. And how to get textbooks: students receives their classes for free, but at the end of the year should return, because...