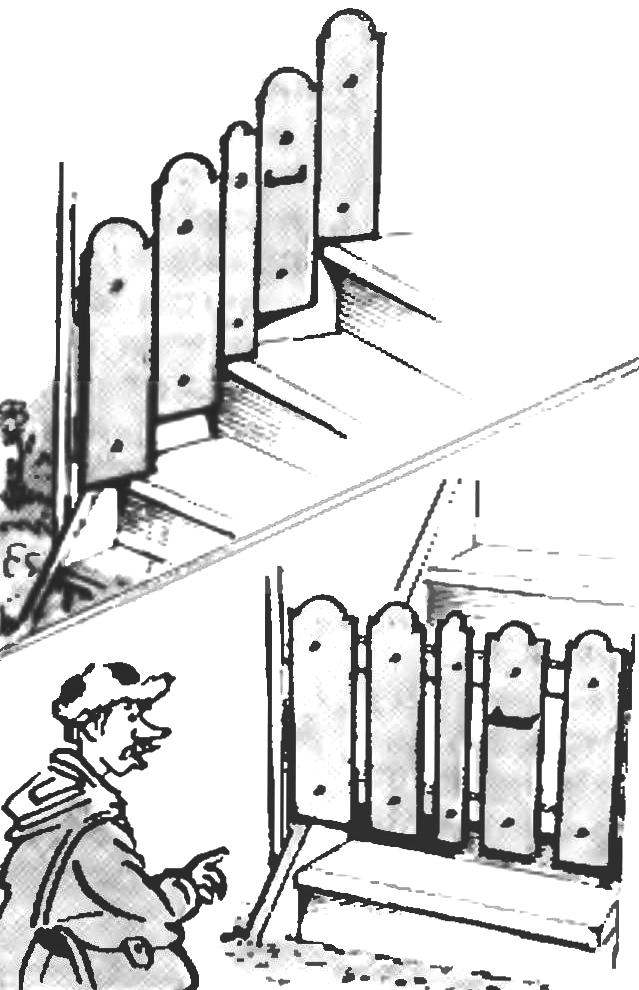 A kind of gate on the porch of the cottage block the entrance while the plot owners. And with their arrival it was as if she climbs the steps, becoming an ornamental fence and handrail at the same time. Such flexibility is achieved in that fence fixed on the horizontal bars swivel.
Recommend to read
CABIN MIRAZH-FAMILY BOAT
"When you live on the shore of a large reservoir with a picturesque coast, it is a sin to spend vacation in foreign lands. Especially attractive the summer vacation on the water. Of...
TRUCK CHANGES OCCUPATION
Garden cart with a wide, roomy basket and grates to build sides for a variety of work in the garden, on the plot. However, every one dealing with the earth, primarily digging, is engaged...