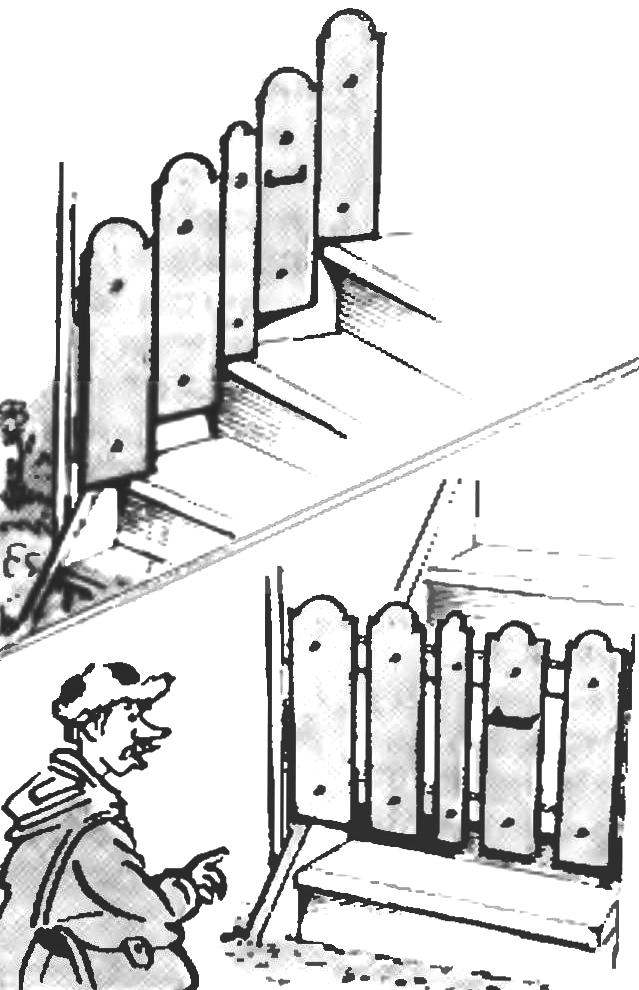 A kind of gate on the porch of the cottage block the entrance while the plot owners. And with their arrival it was as if she climbs the steps, becoming an ornamental fence and handrail at the same time. Such flexibility is achieved in that fence fixed on the horizontal bars swivel.
Recommend to read
WOOD STOVE AIR…
A pity to throw away scraps of plywood, thin boards, chipboard, even if there is no place to apply them. However, I have a suggestion: make from scraps of a kind of wood-air oven....
WITH THE "BISON" ON THE HOOD
In the prewar years, the Soviet automotive industry did not spoil the country's economy by heavy vehicles. In small quantities it was producing vehicles medium-duty, established in the...