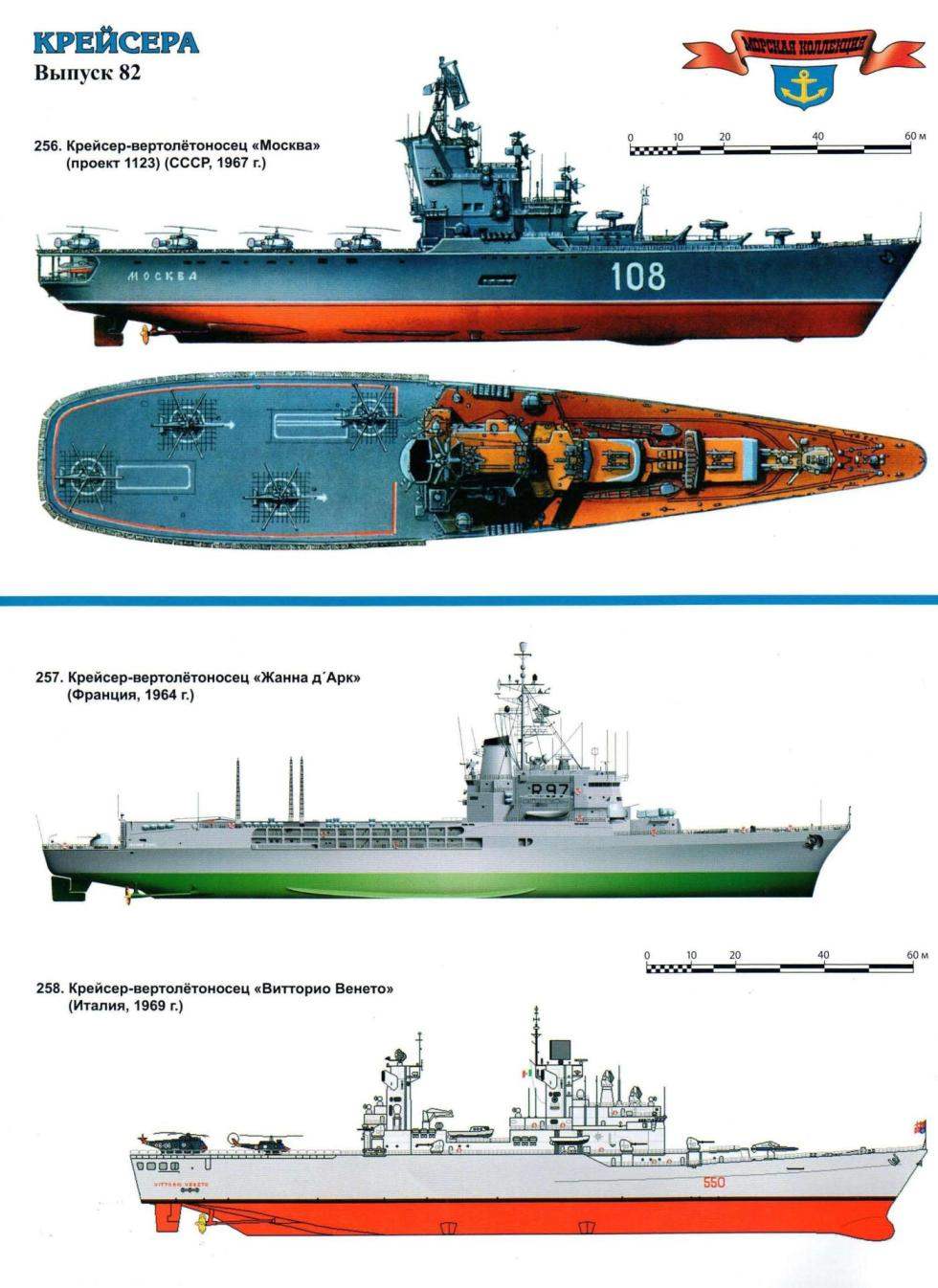 The emergence of nuclear submarines dramatically changed the balance of forces at sea, not only between countries but also between classes of ships. Indeed, hunters submarines could easily reach speeds sufficient to prosecute his opponent in a submerged position. However, nuclear reactors combined with a new hull shapes were allowed to reach 30 knots and more, available to only the destroyers. Of course, followed by the construction of modern anti-submarine ships, but the advantage is pretty solidly moved to the sources of underwater threats. Lack of range of sonar allowed the submarines in time to escape a dangerous situation. However, as always in the history of arms, and they were equally unpleasant opponent. They became anti-submarine helicopter, which had a huge advantage in speed and the view from the height, especially when using the sonar reentry, which in this case does not prevent the noise of the screws.
The helicopters quickly took his place on the decks of large ships, especially as at first glance the place they require very little. However, it quickly became clear that in this way enough "gotchas." Small take-off area allowed to operate with only light machines that could fly far from his "airfield" and carried too small a payload. Large flew from ships is relatively easy, but sat on a rocking platform with great difficulty. In addition, we should remember about another factor: the only helicopter could not always be in the air. Even on ships, carrying two cars, a break in the observation was made antisubmarine air search in some semblance of roulette, perhaps fatal.
Solved the problem of the ship, able to provide a continuous presence in the air of at least one rotorcraft in any little bit of summer weather. And the machine is heavy enough to carry the submerged sonar set sonar buoys, anti-submarine torpedoes or bombs "in stock" and enough fuel to stay in the air with this "gentleman's set" of a few hours. This was suitable for a dedicated helicopter carrier, although the possibility of such a ship look even more excessive for the solution of antisubmarine tasks. And from filing cabinets to light a dusty sheets of the projects of the 1930-ies – hybrid cruiser-carriers.
In modern conditions, when the planes were replaced by helicopters, not requiring to take off the long deck, their chances of implementation has increased dramatically. It is clear that with "ideological" to replace not only the air group, but artillery weapons, rocket quickly superseded.