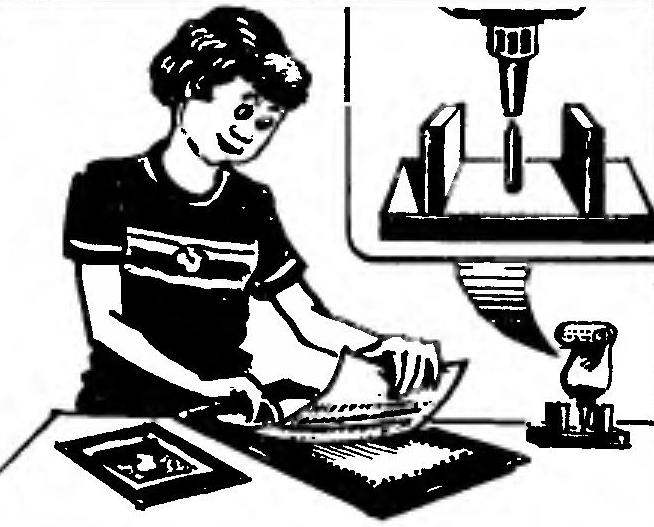 How carefully any work with glue in a tube, still the hole is clogged by dried particles. And even cover somewhere of the sunset, you will not find.
Simple device eliminates these problems — a wooden stand with a stud to which the tube "nakalyaetsya" his hole in between works.
Recommend to read
THE BAYONET EVEN SHARPER
However, it can be made more versatile if the blade is cut, as shown in the figure.     This more acute wedge-shaped version of the shovel is easy even in the most dense, parched soil.
THE FLAME GOES OUT
There was no hot water and I put it on the burner of the gas stove kettle, and a bowl and went to watch TV. The kettle boiled quickly splashed water over the edge and filled the burner....