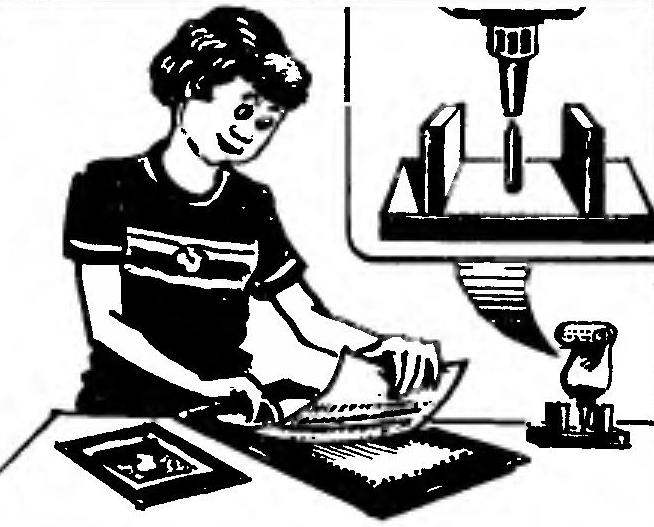 How carefully any work with glue in a tube, still the hole is clogged by dried particles. And even cover somewhere of the sunset, you will not find.
Simple device eliminates these problems — a wooden stand with a stud to which the tube "nakalyaetsya" his hole in between works.
Recommend to read
TWO-IN-ONE
In any bedside table somehow is always not enough space, and galoshes-ence in the hallway is no exception. It is necessary to store both shoes and boots and Slippers. But to cram it all...
IN KINDERGARTEN — ELECTRIC CAR
This little car (Fig. 1) I did back in 1972, and it is already my second son, Sasha. He was only three years, but he leads the electric car is almost like a real chauffeur. The car...