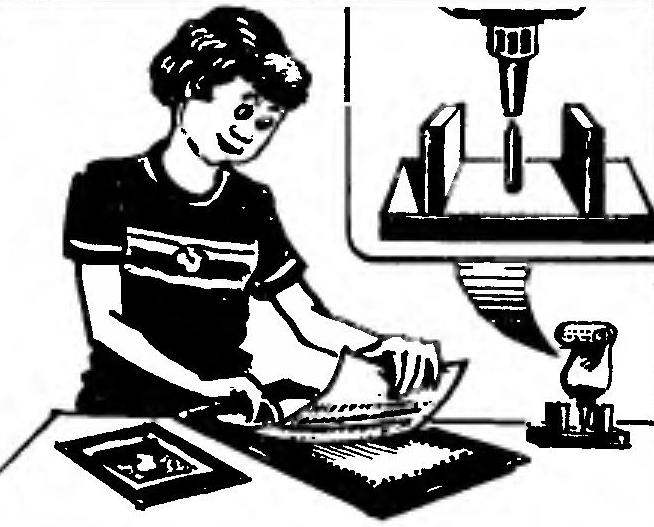 How carefully any work with glue in a tube, still the hole is clogged by dried particles. And even cover somewhere of the sunset, you will not find.
Simple device eliminates these problems — a wooden stand with a stud to which the tube "nakalyaetsya" his hole in between works.
Recommend to read
HIDDEN STUD
It so happens that a nail head or screw head, connecting the two wooden parts, you want to hide, to conceal. Here's one way. Will atsaite chisel a thin layer — literally chips of wood...
THE BRUSH DOES NOT DRY UP
If in a plastic cover for glass jars to make the appropriate hole for the handle paint brush, "kill", as the saying goes, "two birds with one stone": and the paint in the Bank will not...