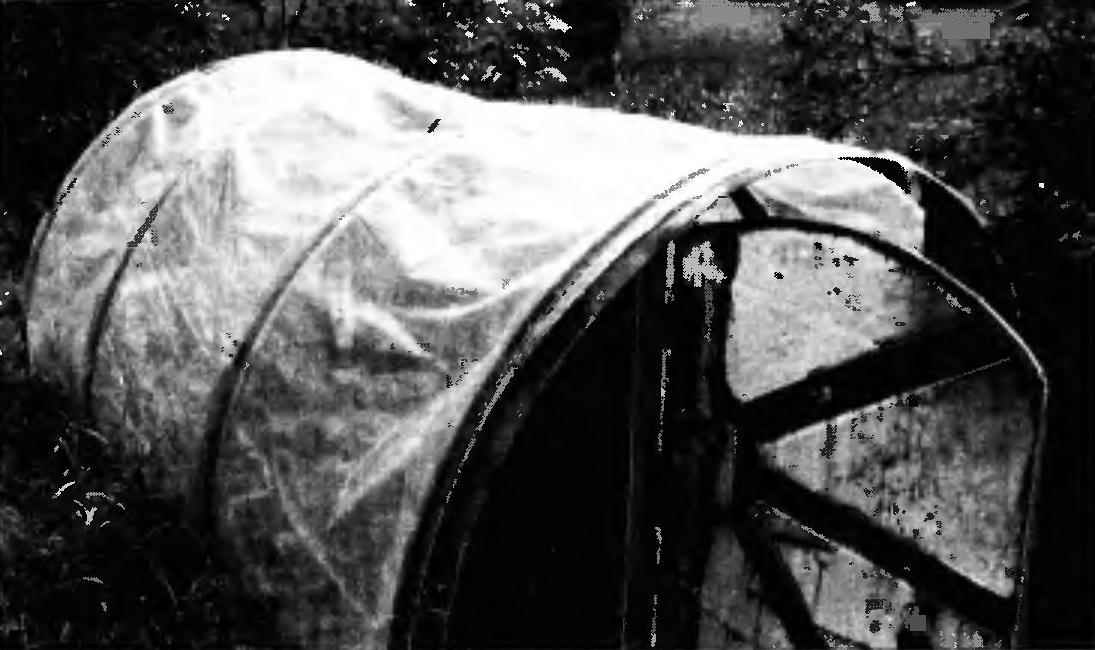 If you wish for your site to have early vegetables — so you need a greenhouse. Only it will be able to create the conditions to maintain a constant high temperature and humidity of soil and air to plants both day and night. Designs individual Galic and greenhouses under the film a lot, and each has its own peculiarity, its rational beginning. Made in industrial conditions, of course, more technologically advanced, but the self-made greenhouses and greenhouses under the film often cheaper, more practical.
To come up with something new is quite difficult. But I still want to offer the option is simple and available for review. What should be the film greenhouse? First of all, it needs good stability, which requires a more or less solid Foundation, and a tight, secure attachment of the film to the frame. The latter is often weak, can not withstand strong winds or changes in temperature day and night. Stable fixation of films is often achieved permanent joints, not allowing to remove and to put on the frame of the film without damaging it.
My design area of 4 — 5 m2 has no Foundation, minimal number of parts and frame easy fastening tape on it, so the greenhouse is easily assembled and disassembled, it is easy to move to another place, which is important for owners of small garden plots. Instead of updating the soil for a new crop just enough to move the greenhouse; to cope with this, and one person.