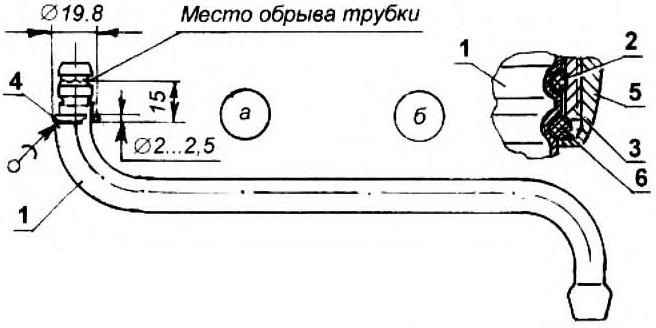 In domestic faucets-bathtub faucets have a swivel pipe ("goose") as a used seal rubber ring. Over time, it is embedded abrasive particles contained in the polluted water, and at every turn the "goose" gradually grind off the walls of the grooves, weakened by the hood when expanding. As a result, the tube begins to "become loose" mounting of the mixer and the water leak. Further use of the tube breaks at the annular groove under the ring and requires replacement. But do not rush to throw it away. If you wish, you can extend its service life and even to improve the operational properties of tap mixer by changing the method of compaction and the water supply to the bathtub and sink. It is enough to perform a number of simple maintenance operations.
To improve the reliability and seals prevent increased wear at the corners of the tube it is first necessary to replace the o-ring seal end. For this to the tube below the recess under the locking ring, which is further not used, is soldered a ring of copper wire, performing in a new seal design the role of the thrust collar.
To improve the quality of the soldering on the tube at the place of installation of the ring with a thread file or a round file runs shallow (up to 0.5 mm) groove. The wire ring is crimped on the tube and after pre-heating over a gas stove is soldered using soldering acid.
Then at the end of the mounting tube of the faucet-mixer with a fine file and fine abrasive sandpaper trimmed end thrust area A.