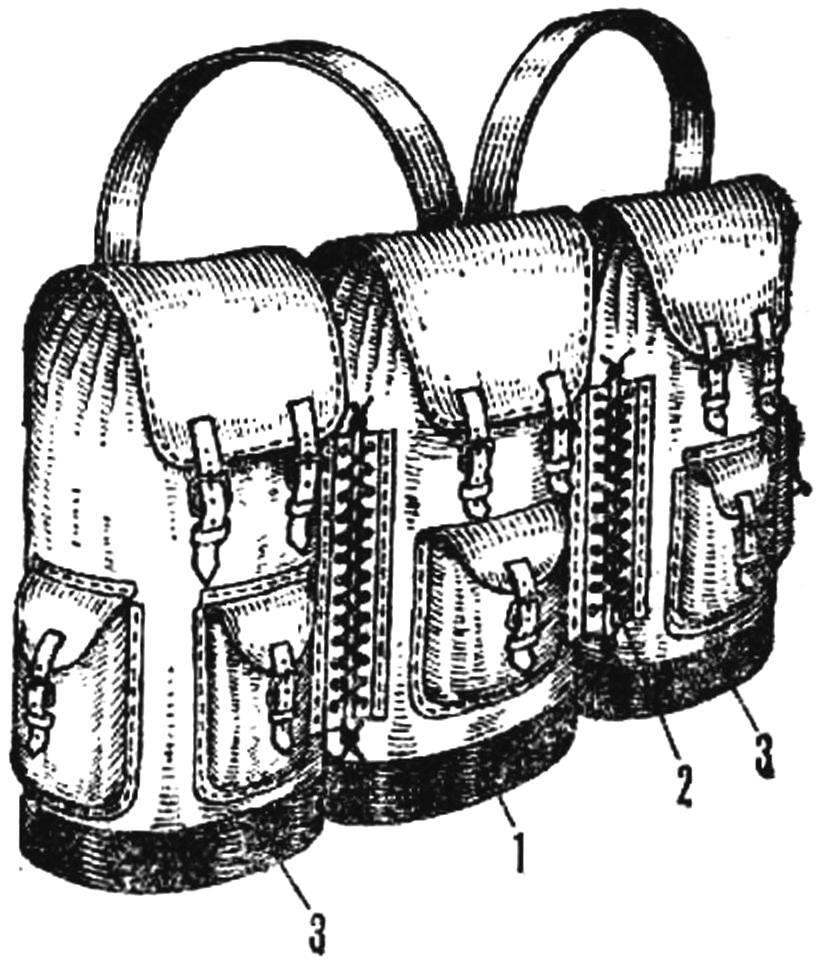 Looking at this unusual backpack, shown by the team of the Leningrad regional Council of tourism, you catch yourself thinking: how had not thought of before? Indeed, in a normal backpack, even properly Packed, all belongings in a heap: to get to the bottom, you need to shake everything. Now imagine three separate bags: one stacked products, other auxiliary equipment, the third — warm clothes; then all pulled together by the lacing and shoulders! On the middle section reinforced wide webbing or machine: go to a small hike — you can do this middle.
"Triple" backpack:
1 — General section 2 — lacing, 3 — additional trunks.
Recommend to read
FIRE BURN
When the firebox of the fireplace or stoves in the country wood raw material to the combustion process from time to time it is necessary to control: throw the wood, increase craving,...
QUARTZ CALIBRATOR
To calibrate, to establish or verify the performance of the radio equipment in the frequency range of 1-75 MHz allows this device. His scheme (Fig. 1) comprises a generator-the"type"...