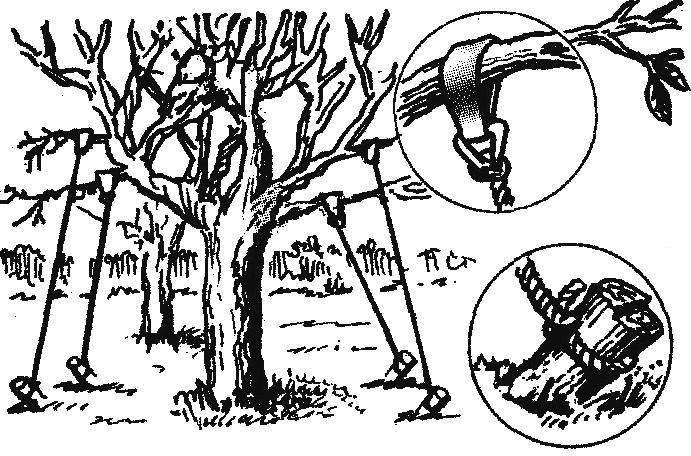 Gardeners and Amateur gardeners know that productivity of fruit trees depends largely on well-formed crown branches should not reach up upright, and positioned horizontally to be more accessible to solar rays. This can be achieved by arranging the respective branches of procrastination: to put on each belt loop and fasten with a rope or cable to driven into the trunk to the peg, which plays the role of a anchor.
Recommend to read
HOLSTER FOR TOOL
Often need to work at heights or in cramped conditions when you need to have all the necessary tools and if I look in one motion, to get or put him in his place. Just a soft case or...
FRUKTOPAK
Generous summer sometimes gives the gardener such an abundance of fruit or berries that you gather a rich harvest — it is not easy, especially if the trees are high. However, resourceful...