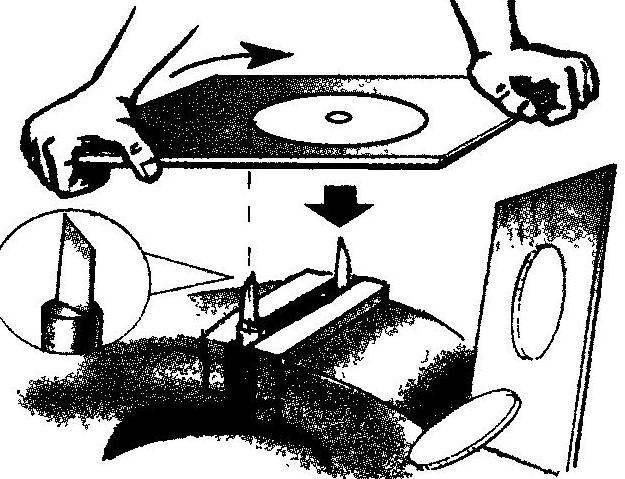 If you want to cut a round hole in the plywood or other rigid sheet material, but no jigsaw or handsaw pointed, easy to assemble witty prisposoblenie that will replace these tools. Only need two metal cores, one of which is pointed, the other sharpened like a cutting torch. Clamped in the vise at the required distance from each other, the first rod will serve as the axis on which will be pressed to rotate the plywood on top, and the second is from the bottom to cut the necessary hole.
Recommend to read
TWO-HANDED FILE
Not so easy to prepare items large drachevym file. Most often, the difficulty lies in the fact that such a large tool is uncomfortable to hold only right hand and only press the top left...
CALIPER
Among the tools and devices for measuring the internal diameter of pipes and other cylindrical bodies is probably the most simple. Made of plywood, plastic or metal, cut an isosceles...