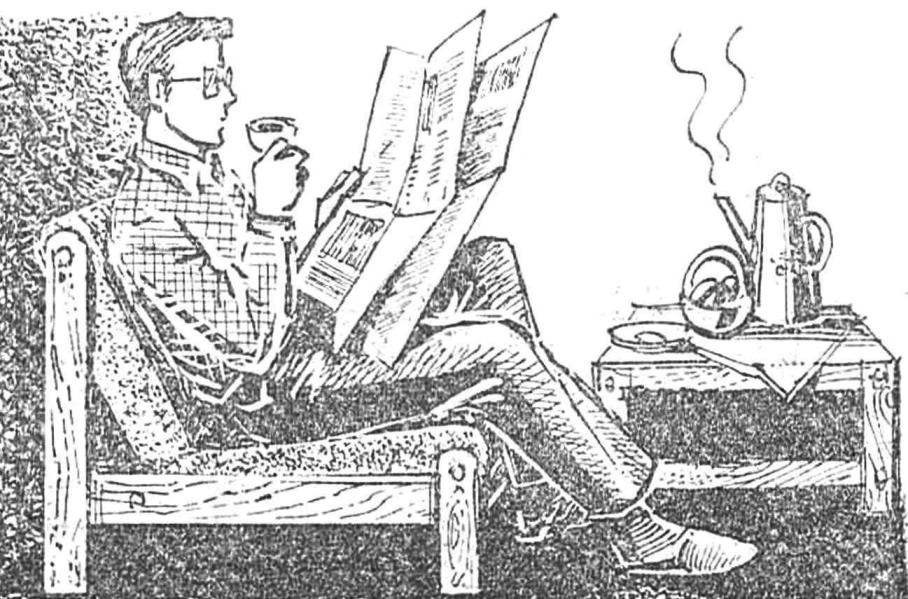 This comfortable chair can make even a novice handyman. Tools required hand saw, hacksaw, planer, chisel hammer, Yes; materials — the cross-bar 65X35 mm and 35X35 mm, round rods (e.g., shovel handles), furniture upholstery or decorative fabric and foam for cushions.
First of bars procured parts racks and side bars — connecting cross member. If the wood is good, with a beautiful texture, it should be ulcerate. However, you can use second-rate the bars, say, furniture packaging supply, packing upholstery refrigerators and so on. Flawed and tainted places will be hidden under a plaster followed by painting enamel paints — like finish of the furniture is now considered fashionable.
So, have prepared two short front legs and two long back; one end of each workpiece will scrugli — it will be the top. Now letís trace out the General and choose a chisel the holes for the round crossmember that will stretch, woven seat chairs.