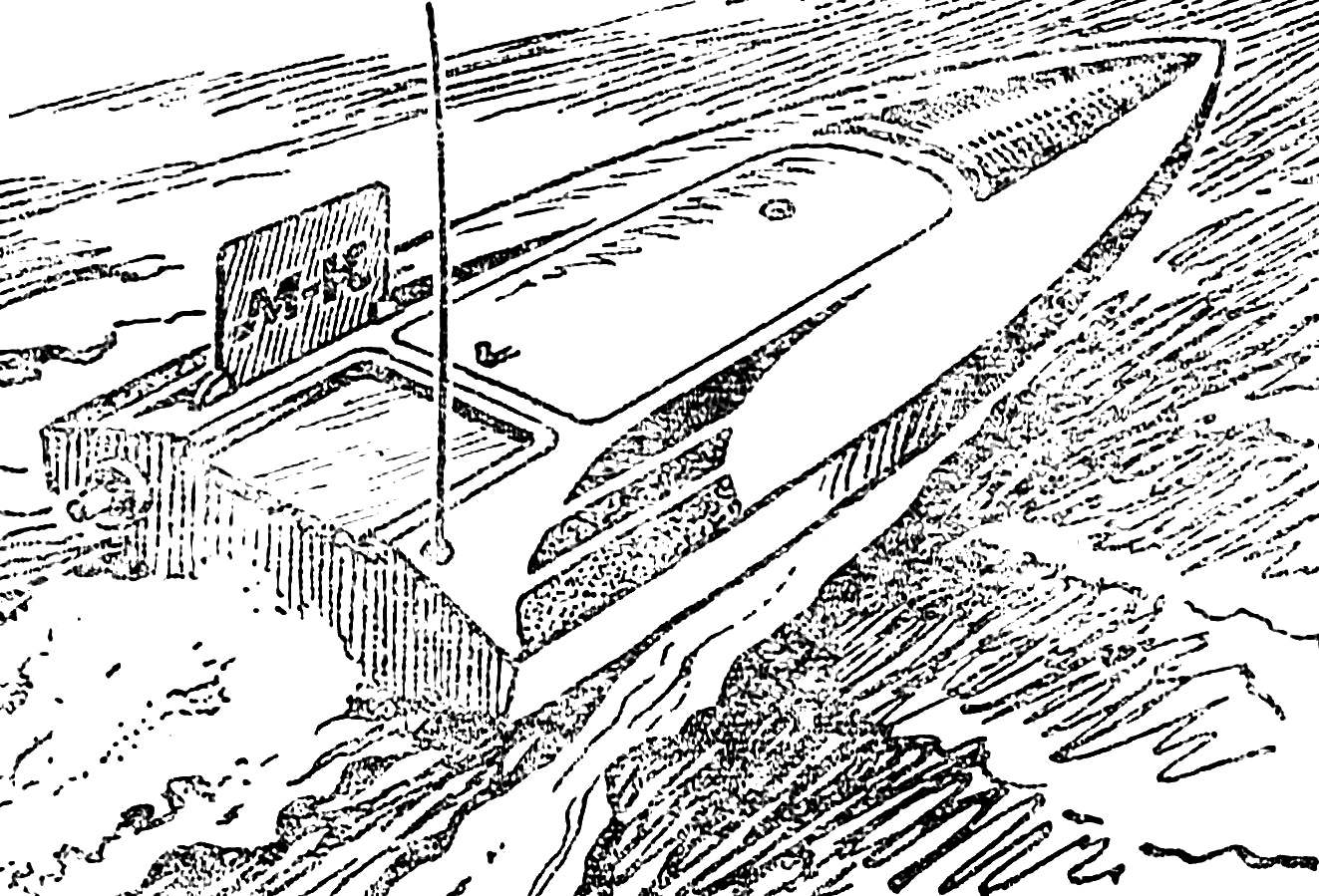 At the last Moscow on competitions of athletes-boys, the attention of the participants and the judges drew a graceful microtiter Victor Moskovkina for long races in the class FSR-3.5 mm. First impression — the model is made high level in the form of a matrix, which is used to veclachi of the buildings of our leading masters. But then one of the comrades of the young designer super model cried through all the area of training: "Victor, get your box soon! In a few minutes your ready!"
Why "cardboard"? It turned out that the model is irrelevant to modern technologies and in its construction does not apply scarce materials like balsa wood, thin glass and upadana and speccol! Even negative matrix form, the complexity of which sometimes greatly exceeds the complexity of the case, was not used. So what was made a good model?
Her whole body really glued cardboard! It went sort of well known among modelers as a "cardboard". In its properties it is very close to the veneer thickness 0.5—0.6 mm (which, unfortunately, we have not released). Of course, to compare "new" (still not turn the language to call the long-known material in new age enclosures from ultra strong and highly rigid composite plastics!) view the power of sail with today's popular cyclename of glass and carbon fabric difficult. But on the first sensation — it is not worse! Perhaps the "cardboard" will be "korathites". But they are designed for only one sport season with minimal expenditure of materials and effort to build. By the way, the sample created Moskovkina, is operated for the second year (!), during this time no special features and shortcomings of the paper body is not revealed. But comparedata from the plant into the air, the cardboard was lower than that of the hard, "vociferous" of fiberglass. Not seem to lose the cardboard and compared to the lightest balsa. After all, this wood holds the record for minimum weight only so long as covered reliable durable waterproof layer (again, glass cloth, deficient and toxic materials in the work). As a result of comparison with the best modern specimens revealed — "cardboard" is heavier than just 10 — 15%.